Man's Vintage
IN CASE YOU'RE wondering if automotive dreams can come true, here's an example of someone who says he really is "living" one of them.
Veteran journalist and Auto Restorer contributor John Gunnell started writing about vintage vehicles in 1972 as the editor of two car club newsletters. He worked for hobby publications from 1978 to 2008 and since then has been freelancing articles and books about vintage cars and motorcycles. (For his latest Auto Restorer article, see page 22.)
But as a boy, Gunnell had played for hours with toy gas stations and while he stopped amusing himself with the small metal buildings as he matured, he held onto the idea of one day owning, as he put it, "a real'garage' filled with automobilia, books, magazines, tools and beautiful vintage cars."
About a year ago, Gunnell, who has used the nickname "Gunner" for some time, purchased a building in Manawa, Wisconsin, which is about an hour's drive west of Green Bay. He named it "Gunner's Great Garage," and decided that it would be a vintage vehicle "mall" with restoration services, a bookshop with new and collectible auto books, a model car emporium, an automotive art gallery, a gift shop and a consignment sales area where others can sell rare parts. He also uses the shop as "an R & D center" for his tech articles and as an automotive photo studio, and he plans to offer appraisal services and to assist restorers in their ongoing quest for hard-to-find parts.
Furthermore, the building is open to people who want to live their own automotive dream by housing their businesses in the "mall." His first tenant is Shane's Classic Sports Cars, operated by Shane Hanke. He focuses on the restoration and repair of popular sports cars like the MGB, Alfa-Romeo Spyder, Triumph, etc.
"Due to low rent, hobby parts connections and experience, we believe we can do quality mechanical restoration work at the lowest possible cost," Gunnell said. "We are committed to the concept of treating our fellow car collectors fairly."
A Place to Gather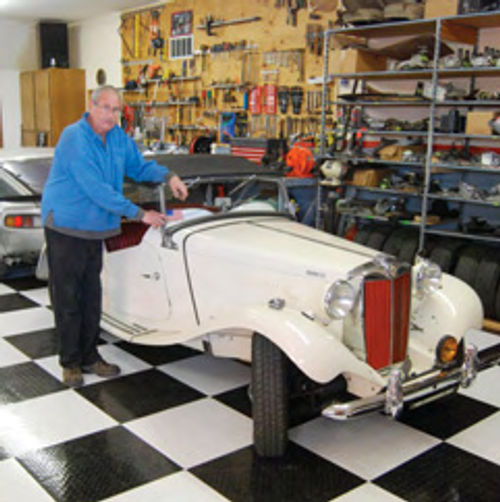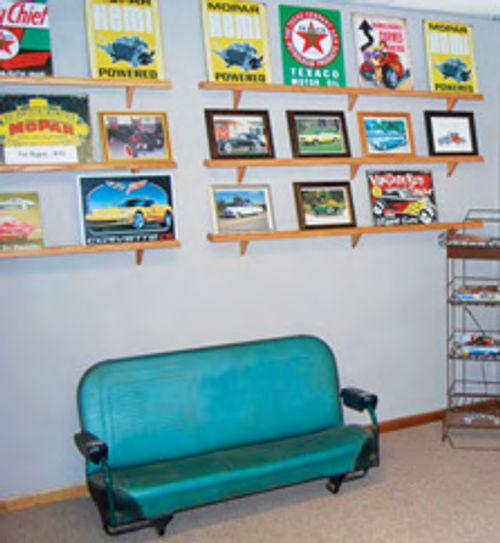 Still another function of the garage is to host a series of tech talks open to vintage vehicle hobbyists. In the first seminar, Shane Hanke, mentioned above, talked about reviving a car that had sat in a barn for years. Thecar, a 1972 MGB GT,seemed to have a "frozen" engine from sitting too long, but Hanke got it going again without the expense of a total restoration.
Other planned seminars will cover engine work, auto electricals, zinc oils, welders and plasma cutters.
Since Gunnell's still in start-up mode, the business is open irregular hours. But appointments can be made by calling , and for more on the shop, visit gunnersgreatgarage.com.
And as for those toy gas stations that helped to fuel this automotive dream that got its start many years ago? Well, Gunnell doesn't play with the little metal buildings on the living room floor anymore, but if you should visit the Great Garage, you'll find some in his office.
—Ted Kade