1996 Dodge Ram 1500 Pickup
A Young Auto Tech's Driver/Workhorse/Project.
I HAVE BEEN interested in engines—and everything automotive for that matter—for as long as I can remember. My first car was a 1992 Mercury Grand Marquis. I did body work on it, repairing rust and repainting it. I also did a lot of engine work on my Mercury.
With 149,500 miles on it, the car ran like a dream—until I slid on some wet pavement and totaled it.
That accident led to my 1996 Dodge Ram 1500 four-wheel-drive pickup truck. I think this truck is a better fit for my personality and it has given me the challenge of bringing it up to date so it's more useful as a daily driver and a working vehicle.
I purchased it from a co-worker so I know the history of any repairs on it. I bought the truck with 200,000 miles on it with the original transmission.
In the few short months that I've had my truck, I've done a lot to make it my own. In my free time I like to go off-roading with my buddies so the three-inch body lift, two-inch coil spring spacers and the 33-inch tires give me more ground clearance.
My off-roading sessions are the times when my hunter green truck is accented with the color of mud…or should I say it's the color of mud with a touch of hunter green! I use full synthetic AMSOIL in the front and rear differentials to keep the gears from chattering in the sand as well as to keep both differentials cooler.
Additions to the Working/Leisure Truck
I've added front and rear fog lights and clearance lights; to boost the power for these I added an extra battery in the tool box. That extra battery serves some other purposes as well. It lets me disconnect the front battery so I can leave the radio on at bonfires and while camping out without having to wonder if the truck will start when I need it. Another reason for the extra battery is it makes it easier for me to jump other vehicles.
To help when pulling out stuck vehicles or doing road service duties (I work as an automotive technician), I added strobes to the front lights and an amber strobe beacon on the roof. Every mechanic has to be prepared, so I installed a Mopar tool box to carry emergency tools and equipment. I have a 180-piece mechanic's tool set in the box as well as a winch, recovery straps, ratcheting tie-downs and a fold-up shovel along with a ton of other things.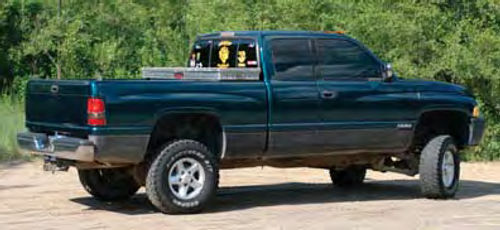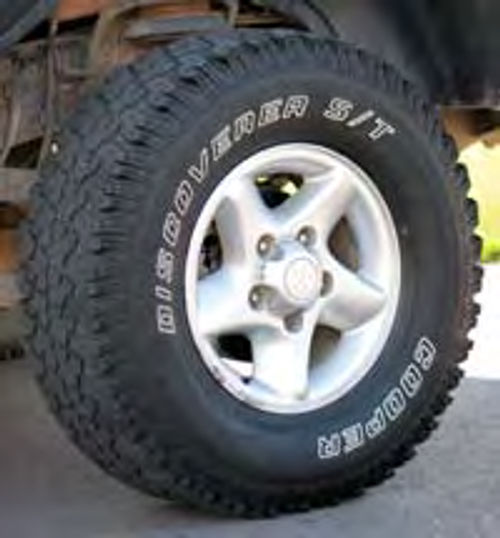 Improved Air Flow & Communications
Another mechanical change I've made to my truck regards the air flow to the engine. I did this by installing an auto pro flow air hat intake and a custom throttle body. I also knifed the butterfly blades and ported the throttle body to make it bigger.
What would a truck be without an aggressive sound and more power—that is why I installed a Thrush turbo muffler (a free-flowing glasspack gives the aggressive sound).
The cab work has been a little slower. I have tinted the windows, installed an in-dash CD/DVD player and a 40-channel CB radio. The CB could be a lifesaver if there ever is a need to call for help while off-roading and it's handy for just communicating with my off-roading buddies, too.
I still want to work on the fabric on the inside of the cab. This year I plan on redoing the headliner and carpet, as well as installing a set of seat covers.
Other plans for the interior include a single 12-inch subwoofer for a little bit of bass with my country music and heated seats for those cold Michigan mornings.
Most of the parts I've needed have been as easy to get as calling the local parts store. I like to use original Mopar parts as much as possible.
For security purposes I have installed a two-way paging alarm system which will page me within a half mile if something is wrong. The alarm has an external sensor as an extra security measure. And for additional security I have installed bars on the rear sliding window to stop a thief from jimmying the window open. These bars will keep the window from sliding open unless they're removed from the inside.
Planning An Automotive Future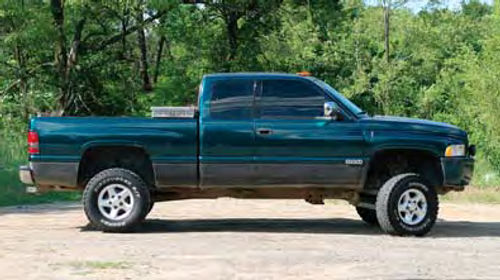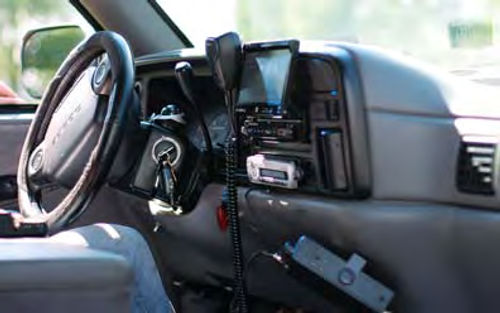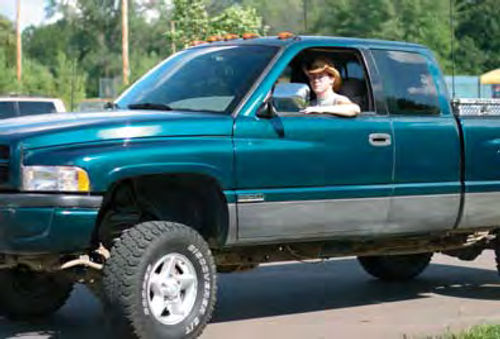 As I said, my truck isn't just used for play. Along with providing roadside assistance, I use the Dodge to haul scrap metal during the week and for getting to my job.
I have worked at Dennis' Service Center in Shelby Township, Michigan, for about five years and the love of everything automotive has made me choose to continue in this line of work. With coworkers mentoring and teaching me, along with auto shop in high school, I became certified by the State of Michigan in steering and suspension by the time I was out of high school. (I'm 19 now.) Currently I'm attending Macomb Community College and am enrolled in Automotive Systems and Automotive Electrical courses. I plan to continue to further my education and become certified as an ASE tech and have my own automotive repair business.
Oh, and my truck isn't my only work in-progress.
I also own a 1990 Jeep Wrangler YJ that I use for saving on gas and taking in the warm summertime days with the top and doors off. It's just your bare bones 4- cylinder 5-speed rusted-out Jeep but along with being a good second vehicle to have on hand, I plan on practicing my body work skills on it.