1965 Chevrolet Corvair Monza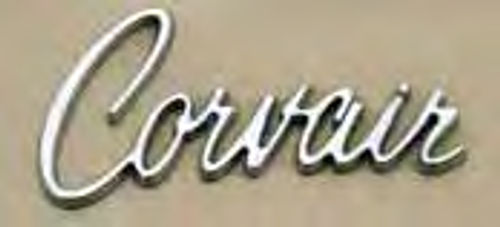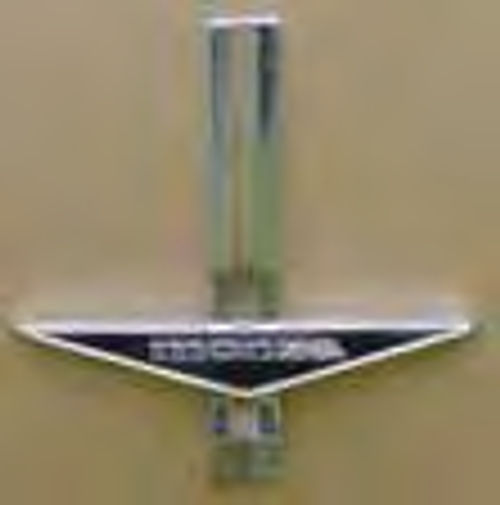 GM's Rear-Engine Compact Saw Its 50th Birthday This Month. This One's Had One Owner for 44 of Those Years.
IF CORVAIRS COULD somehow banish the stories that have grown up around them, they'd probably find themselves even more widely appreciated as pretty interesting cars.
Chevrolet introduced the Corvair on October 2, 1959 as a 1960 model in response to the small European cars that were by then causing concern in Detroit. But even though the small Chevy was a departure from GM's standard lineup, American compacts weren't new.
Early Small Domestics
American Austin and American Bantam, for example, had come and gone before World War II and the Crosley that had appeared in 1939 survived only long enough to build 1952 models. Like comparable cars from other less-remembered manufacturers, their main fault was probably that they went beyond small to be considered tiny.
The American Austin with its 75-inch wheelbase and 15-horsepower four-cylinder engine was based on the Austin Seven and while that car might've been perfectly suitable for its home country, English driving conditions aren't the same as those encountered in the United States. The American Austin existed only from 1930 through 1934, but refused to die. After the company's bankruptcy and reorganization, it was reincarnated as the American Bantam in 1938 and lasted until 1941.
The 80-inch-wheelbase Crosley relied on a 12-horsepower two-cylinder and sold right up until Pearl Harbor interrupted automobile production. It returned in 1945, but despite improvements and the addition of the Hot Shot two-seater and Farm-O-Road utility, the final Crosleys, as noted, were for '52.
Overall, the market performance of the Austin/Bantam and Crosley demonstrates that then—as now—very small cars interest American drivers, but not in very large numbers.
Other Postwar Compacts
The major Independents were also thinking compacts in the postwar years and in 1950, Nash made the most serious and most successful early effort when it unveiled its Rambler. Coming from an experienced automaker, it benefited from its parent's knowledge that a small car could be too small. The 100-inch wheelbase Rambler was a compact, but it didn't seem like 14 clowns should be spilling out of it under the big top.
Kaiser's Henry J was built from 1951 through 1954, and Willys offered its Jeepster from 1949 through 1951 and then followed with its Aero series through 1955 in the United States.
It's folly to think that the Big Three were not watching, especially as the Volkswagen and other European cars began to gain an audience in the '50s and Studebaker's Lark, a conventional front-engine, rear-drive design, joined the Rambler in the compact market as a 1959 model.
Small Ones From the Big Three
The following year brought the conceptually identical Valiant from Chrysler as well as Ford's Falcon and Mercury's Comet. None rocked the boat, but at General Motors, Chevrolet Division had taken a chance. The car that provided GM's initial counterattack on the Europeans was unlike anything from Detroit or Kenosha or South Bend.
The Corvair's look was all its own, something easily accomplished because of the second reason for its distinctiveness, the drivetrain. The rear-mounted air-cooled six needed neither radiator nor front grille and its horizontally opposed design required only a relatively shallow engine bay, which in turn gave the car a low profile.
Its domestic competitors had followed the pattern used in the Rambler and were completely satisfactory for the roads and conditions that an American driver was likely to encounter. They also offered the bonus of being utterly unsurprising and if they were short on thrills, nearly any driver accustomed to their full-size relatives could get in and become comfortable within a few miles.
And then there was the Corvair. Beyond the obvious differences in its layout and appearance, it truly was a very distinctive car and that probably became apparent as soon as anyone heard it run. The air-cooled six ensured that it sounded like no other American car and anyone appreciating that quality in 1960 probably suspected that the basic 80- horsepower engine was less than a stormer. The 95-horsepower option didn't make it a rocket, but both the enthusiast and the more casual driver soon recognized that speed was less important than the four-wheel independent suspension which gave the Corvair a handling personality all its own.
Chevrolet advertised in March 1960 that "the wheels are divorced from each other, so you virtually 'walk' over the ruts. This 'walking' suspension system helps keep your Corvair glued firmly on the pavement for extra traction and control on slippery roads." Those statements also sum up what would become the Corvair's major perceived problem, a suspension system alleged by detractors to produce such vicious handling characteristics that the car was all but guaranteed to sooner or later turn on its driver with tragic results. The reality was less clear-cut.
A September 1961 Owners Report in Popular Mechanics was headlined "Owners Find Nimble, Sporty Corvair a 'Fun Car' With a Few Rough Edges" and reported that 40 percent of respondents—the largest group—owned "sporty Monzas." It deduced that the Corvair hadn't taken off as a family sedan and observed that "the Monza was the first really new sports coupe since Studebaker's Loewy-designed job of 1953." Considering that "handling ease" topped the survey with 65.6 percent calling it the best-liked feature, drivers apparently didn't have big problems with the Corvair.
While that doesn't mean that it drove and handled like a front-engine, rear drive car; it does cast doubt on some of the wilder accusations. Few would claim that a Porsche 911 can be driven hard using techniques identical to those used when driving a Jaguar XKE hard and the same is true when comparing a Corvair to its competition.
Then, Ralph Nader's "Unsafe at Any Speed" tore into the first-generation Corvair and quoted from several automobile magazines' reports critical of the car's handling. It's well-known that Nader's book attracted international attention and remains worth reading, as does the rest of the story; such as the fact that the National Highway Traffic Safety Administration (NHTSA) found no handling problems. Still, it's often said that the amount of negative publicity brought about by "Unsafe," shortened the Corvair's manufacturing run significantly.
An Enthusiast's Favorite
But while some debated the Corvair's safety, enthusiasts had begun looking favorably at the car from the start, and that didn't escape Chevrolet's attention. A 1962 ad explained that Corvair was "built for budget-minded people who go for sports car driving." More importantly, however, 1962 gave them the Monza Spyder, a performance package centered on a four-speed and a turbocharged 150- horsepower six. Motor Trend tested a Spyder and found that the turbo needed "some more engineering…to reach its full potential," but decided that the Spyder was "something awfully special" and praised the package's brakes and improved suspension. Less than a year later, it tested another Spyder and commented that "we've been fascinated by the way this car can be made to handle. Properly set up, it has unbeatable handling characteristics." And to properly set it up, MT suggested the factory heavy duty suspension option and tire pressures that were higher, but still in the recommended front-to-rear ratio, maintaining higher pressure in the rear.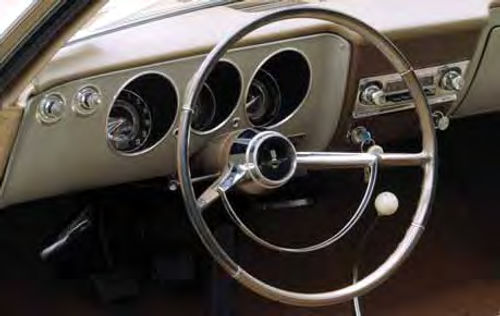 Motor Trend knew that some would disagree and commented that "before all you non-Monza-owning disbelievers sit down to write us a bunch of nasty letters about how miserable you think the oversteering Corvair is, we'd suggest you get one of your Monza-owning friends to give you a quick trip down a twisty road in one." If that didn't work, the skeptics had only to wait until 1965 and the arrival of the second-generation Corvair.
The "New" '65 Corvair
"The Corvair is so new—from nuance to nuts and bolts—that it's a different driving experience," Chevrolet advertised as the 1965 model was being introduced. "…A completely new rear suspension puts the handling on a par with the new international styling. Quicker steering, sharper shift linkage, bigger brakes, and wider tread add to the cat-quick response of rear engine and 4-wheel independent suspension…"
Finally, the swing-axle rear design was gone and the Corvair's good but decidedly tricky handling was much friendlier. The secret was independent suspension in which the axle shafts became the upper control arms and worked with unequal-length lower control arms. The setup resembled the Corvette's, but used coils instead of the Corvette's transverse leaf.
The new Corvair offered more than a re-worked suspension, though, and what had started as an innocent little 80-horsepower six was now up to 180 horsepower with the turbo. Popular Science in January 1965 compared several Corvairs and found the new turbo Corsa hit 60 in 9.5 seconds while the 125-horsepower Monza required 13 seconds. A direct comparison between the four-speed Corsa and the automatic Monza is unfair, but the Corsa was fast. And that 80-horsepower version? PM's 1963 Corvair 700 needed 20.5 seconds to reach 60.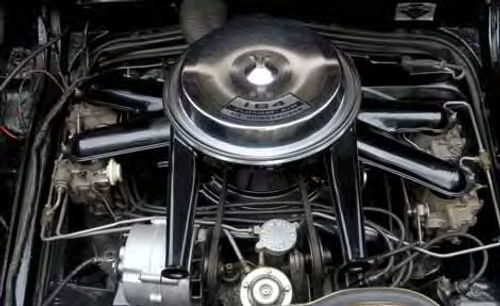 A Brief But Interesting Run
Solid performance, improved handling and that magic "turbocharged" badge entranced enthusiasts, but to many drivers, the big difference was the new styling. The lip that had formed the beltline around the original body was gone and while the car remained easily recognizable as a Corvair, the look was smoother, cleaner and far more modern. That was helped by the fact that the 1965 Corvairs in two-door or four-door form were all pillarless, which brings up the rarely made observation that the new Corvair predicted the look of the Camaro that was two years away. The basics of the cars' shapes are undeniably related and oddly enough, the resemblance is most clearly seen when comparing a four-door Corvair to the two-door Camaro or when comparing convertible to convertible.
None of this was enough, however, and the Corvair's following among enthusiasts was passionate, but not large. Ford's simple Falcon had done well from the start, so Chevrolet responded in 1962 with the equally simple compact Chevy II and when Ford transformed the Falcon's basics into the Mustang, the Corvair's eventual fate was clear. It couldn't compete with the Mustang since it was a different kind of car, so Chevrolet gradually phased it out as it positioned the Camaro into the role of GM's Mustang fighter. The 1969 model year was the Corvair's last.
Ask the Man Who's Owned One for More Than 40 Years…
But if, generally speaking, the Corvair didn't succeed, why does it have so many dedicated believers 50 years after its introduction and 40 years after the last one was built?
And why is the 1965 Monza featured here still in the hands of its original owner?
"It's been a great car," said Archie Doolittle of Kirkwood, New York. "It's been 44 years."
That wasn't the plan when he noticed it on the lot at Botnick Chevrolet in nearby Binghamton and began making regular Sunday afternoon visits to look it over. He was then driving a 1961 Falcon and when its engine began knocking while on a trip to Chicago, trading it toward the Corvair that he liked so much seemed smarter than putting money into the Falcon.
"I was going to get a Mustang when the Mustangs first came out," Doolittle recalled, "but we had a family and so I decided I'd go with a four-door Corvair. And I loved the sound of them."
Forty-four years of ownership and roughly 140,000 miles clearly indicate that he has been satisfied with the car, but the Corvair's track record is more objective proof. It was, Doolittle said, daily transportation until 1973 and accumulated about 125,000 miles with no significant problems other than an oil leak and a broken clutch cable. Finally, though, a real problem did appear and Doolittle said that when the front axle rusted, he knew that the Corvair's working years were over. It was a decision that led to another problem and that, in turn, helped to save the car.
"I tried to sell it," Doolittle said, "and nobody would buy it. My dad had the old garage up there and I backed it in."
Leaving the Garage
The Corvair might've remained garaged and peacefully semi-forgotten if his father hadn't asked him to move it one day in about 1989. Instead, Doolittle chose to revive his Corvair for use, complete with the rust spots that had shown up while he was still driving it. By then, he recalled, it had developed further rust in the fuel line and tank, the transaxle's case had somehow cracked and there was still the matter of the front axle.
Before addressing any of its other needs, Doolittle replaced the axle, the case and the speedometer that had broken before the car was placed in storage.
"I got it back on the road and started taking it to the car shows just like it was," Doolittle said. "Just the rust spots on the sides, the quarter panels, that's all the rust it had. The motor was clean, always clean."
He installed Stellite valves so that the engine could deal with unleaded gas, but when he says he took it to "the car shows," he's talking about more than just nearby events. There was, for example, one he attended at the invitation of some fellow car-club members.
"They asked me to go to Winchester, Virginia, for the apple blossom festival," he recalled. "Eight of us went down that year, eight cars. It was fun; 300 miles from this step to there.
"So we got going down there and it was a nice show, a beautiful show, and on the way home, it started raining. My windshield was leaking like a sieve, so we borrowed a bucket from one of the other guys and every time we stopped at a rest stop, Joan would take the bucket and dump it out the door."
Time for Some Restoration Work
Remember, at that point it was an original car that had been taken out of the garage and put in running condition. By October 1990, though, the Corvair was again off the road and this time, it was to be restored. Although its rocker panels were solid, Doolittle said that the quarter panels, fender heels and floor needed rust repair, so the shell went to a friend's garage.
"Three times a week," Doolittle said, "I'd go over. He did the body. He made the quarter panels and I did a lot of the sanding. He did the painting."
The Corvair also was damaged above the rear axle and that required another specialized skill.
"The thing that rusted out on this was the shock absorber bracket, the tower itself," Doolittle explained. "I'm a welder, so all I did was get the (metal) and weld it in."
That wasn't a large amount of rust for a car that spent its life in upstate New York, where heavy snow and plenty of road salt are the norm each winter. The secret to the Corvair's survival is no great surprise.
"I washed it an awful lot, let's put it that way," Doolittle said.
That brings up something equally obvious, that having the engine above the drive-wheels should make the Corvair an excellent car for winter driving.
It's exactly that.
"When this driveway would fill up with snow," Doolittle said, "I'd go down through there and the snow would come right up over the hood. (It was) beautiful in the snow. I put snow tires on it the first year. The second year, after the other ones wore out, I didn't buy any. I just left the summer ones on.
"About the only time you get them hung up is in wet snow when it goes up underneath. But the main thing is that in the wintertime, you've got that big trunk up there. You put 100 pounds, 150 pounds of weight in there to help control your front and stabilize it. I always did."
Despite its air-cooled engine, he said that the Corvair has no difficulty keeping its passengers warm in cold weather and dismissed one of the other criticisms sometimes heard in its day.
"They say, 'Don't you smell gas? Or oil?' Well, if you've got everything tightened up, you won't smell anything."
Inspect the Underside
Impressive traction for winter driving really isn't that important to most collectors, but heat's a good thing to have on occasion and while it's doubtful that anyone today would take it as critical, it's not the Corvair's only plus. Doolittle said his car has returned 25 miles per gallon during highway driving on trips to Chicago and that it rides well on its bias ply tires. Radials would improve the ride, he said, and the handling.
"You've got to have both hands on there," he said. "It wanders with the bias."
If that sounds intriguing overall, it's worth remembering that Corvairs were discovered long ago and many have been restored or were rescued while still in good condition. Such an example might need fairly minor help and finding one is realistically possible, but if finances or interest in doing the work dictate a project car, the choice might well come down to either a seemingly decent Corvair or one that literally needs everything.
The latter is simple to inspect because most of its problems will be right out in the open, but the former can provide unpleasant surprises. Doolittle offered a classic warning.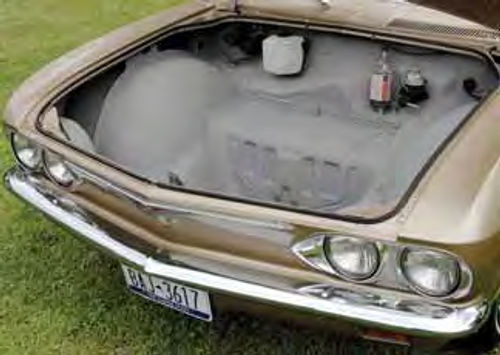 "Make sure you look underneath it," he said. "Look where the connections are, the suspension mounting points. Your gas tank, see if that's rusting out at all. Your steering knuckles, universals and your spindles. I had spindles put in mine."
Floors and splash panels are other potential rust points to be inspected from below, but door bottoms and, as on the feature car, the quarter panels and heels also require a careful look.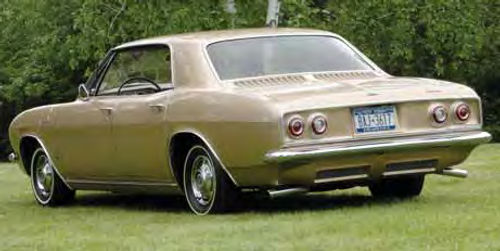 As on many GM cars of the time, windshields on Corvairs sometimes develop leaks and any indication of that should be taken as a reason for serious checking; rust might have developed in the roof, posts or cowl and although any damage is repairable, there's a level where it's just not worth the trouble.
Most of the areas where a Corvair could have major rust are ones that an experienced restorer would automatically check and Corvairs aren't known for terminal rust. In fact, it's still entirely possible to find one of those seemingly decent Corvairs and have it turn out to be usable as is or the perfect candidate for restoration.
A Reliable Road Car
So are there downsides to these cars? Doolittle said that wheel-alignment—front and rear—is important to tire life and most Corvairs' engines have compression ratios high enough to require premium fuel. They handle better than some say, but differently enough that getting the most out of them requires learning and practice. Turbocharged cars can initially be intimidating as well.
None of that is insurmountable and the feature car's reliability has been what's mattered most. Five more trips to Winchester have been uneventful, as has a six-hour run to Lake Placid, New York.
"It ran beautifully," Doolittle said.
Younger enthusiasts, he said, typically can't identify it; they notice it first because of its styling before they spot the four carburetors and everything else that seems so different under the hood. To them, it's less a Corvair than it is an interesting old car, but those over about 40 know it.
"You ought to hear them talk about it," Doolittle said.
And if it's possible for a car to have the last laugh on its most serious detractors, the Corvairs on the road today might just be having that satisfaction each time they encounter a knowledgeable admirer.
"They look at it," Doolittle continued. "They look at it and they look inside of it. 'Beautiful car,' they come back and tell you. 'It's beautiful.'"