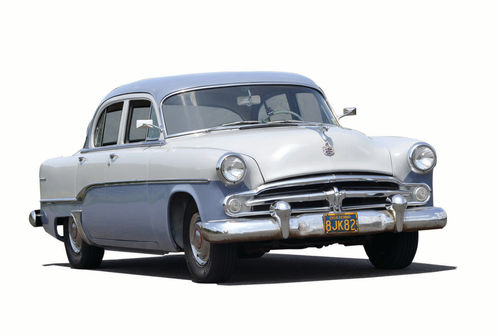 The Owner Has No Intentions of Making This Car Perfect. His Priority Is To Enjoy His Vintage Ride.
Bob Wagner's 1954 Dodge Coronet has at times been lost, found, set aside and revived on the way to its current position, one that effectively comes down to being enjoyed.
"When I came across this," Wagner said, "I was never in the market. I was in the market for real estate. This was like the icing on the cake. The point is that I wasn't looking for an antique car in the garage. It just happened to be there."
"Came across" is precisely the correct phrasing regarding this Dodge.
"I bought an apartment building in Taylor (Pennsylvania) and it was in the garage," Wagner continued. "Nobody knew that it was there. The agent didn't know. You know the little door where the exhaust (is vented)? I got down on the ground—which I can't do today— and I looked up and I saw four tires. It had sat for about three years at that point. That was in '92 and the last sticker was from '89 and it's still on there today."
Neighbors, he said, later told him that the Dodge's owner worked in Corning, New York, and instead of driving from Taylor, which is near Scranton, he rode a bus in what would have been a long and unusual commute.
"Whether it's true or not," Wagner said, "I don't know, but that would explain that the car is 65 years old and it's just turned 65,000 miles."
If it is true, it seems likely that the previous owner was at least thinking about the possibility of driving it to work. After all, the Coronet's flathead six, three-speed manual transmission and overdrive add up to an excellent combination for a car that would make daily highway trips.
At the same time, though, they represent a long-standing Dodge image that by 1954 was fading fast.
Launched Through a Link With Ford
The first Dodge was completed in November of 1914, but the Dodge name by then was already an important one in the auto industry. Horace and John Dodge were machinists who clearly were in the right places at the right times as they started building bicycles during the 1890s bicycle craze and gradually began providing mechanical components to various early automakers. That they were becoming recognized is proven by their move from Windsor, Ontario, across the river to Detroit in 1901, thus placing them in what would soon be the heart of the American auto industry.
Not surprisingly, bicycles' importance to the Dodges' business faded as it became clear that self-propelled vehicles were more than a fad and in 1902, Ransom Eli Olds contracted with them to provide the 3000 transmissions he needed for the car he was getting ready to build, the Curved Dash Oldsmobile. It was a substantial order and as more and more automotive parts began to come out of the Dodge shops, bicycles vanished from their business. The brothers were businessmen as much as they were machinists and so it came as no surprise that when Henry Ford made them an offer, they accepted.
Ford proposed that the Dodges supply the engines for his new Model A and felt sufficiently confident in himself and in them to offer a 10-percent interest in his new business, the Ford Motor Company. There was a catch, as is often the case with such deals, and Ford's terms dictated that the Dodges would be suppliers to his company exclusively. The two weighed the risk, decided that the gamble was worth it, began production to meet Ford's needs and settled back to collect the dividends on the stock that represented their interest in Ford.
Ford's business took off and the stock's value rose, but while the Dodges were kept busy as an in-house supplier, they also began to think that maybe they should build a car of their own. If they were merely dreaming or even if they were on the fence about whether to take such a tremendous step, Henry Ford might have inadvertently helped them reach a decision when in 1914, he revealed major expansion plans that would be paid for out of the company's profits. In other words, the Dodges would receive no more dividends on their Ford stock, and they were not pleased.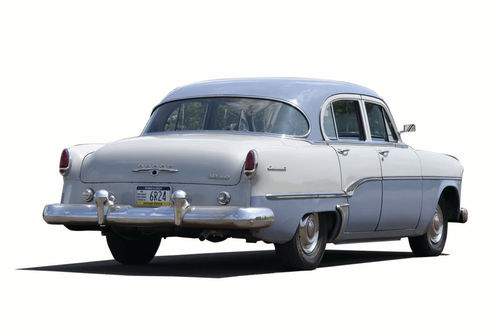 The result was the formation of Dodge Brothers in July of that year and the first production car—a Dodge Brothers, naturally—came four months later. Just 249 examples were built and all were touring cars priced at $785. A roadster was added in 1915, but the cars were unchanged mechanically and continued with 35-horsepower fours, three-speed selective transmissions and two-wheel mechanical brakes. While none of that sounds especially noteworthy today, the motoring public of the time saw the value in it and by purchasing 45,000 Dodges in 1914 and 1915, pushed the company to third place in the industry.
Chrysler Takes Over
Changes were evolutionary over the next several years and when 1920 saw Dodge in second place with 141,000 sales, it was a year of extremes. Ford had lost a court case and was forced to pay the dividends it had denied to the Dodges and other stockholders, but in 1920 both brothers died. Still, the company went on and five years later it was sold to a consortium headed by Dillon Read & Company and in 1928, was sold again. This time, the buyer was Walter P. Chrysler who was forming his own multidivisional company.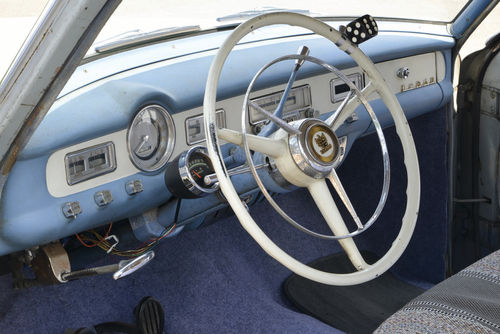 Sixes had appeared for Dodge in the 1928 model year, fours soon disappeared and in 1930, an eight-cylinder line was added. The eights arrived at a point that was challenging for the entire industry, as the Great Depression had just begun and the cheapest Dodge eight was the roadster at $1095 or $240 more than the equivalent six-cylinder model. If that sounds like the additional $240 for an eight is a bargain, the first point to keep in mind is that the difference is more than 20 percent. The second point is that in today's dollars, the eight would be $16,425, the six would be $12,825 and that engine bargain would therefore set the purchaser back by $3600.
By 1935, the eights were gone and Dodge settled into the sixes-only role it would hold onto for nearly two decades.
With Plymouth, it had already been bypassed when the Airflow had appeared in 1934 in both the Chrysler and DeSoto lines, a move that showed where Dodge (and Plymouth) ranked in the corporate hierarchy.
But as Chrysler's truck division, Dodge fared better than Plymouth as it actually was handed an Airflow of its own on the truck chassis, one whose styling was unmistakably related to what became the short-lived Chrysler and DeSoto passenger car Airflows. A perfect fit for the streamlined tanker bodies it carried, the Dodge Airflow soon followed the others into retirement and left the division with only conventionally designed trucks to accompany its cars.
Some "Daring" Postwar Changes
With annual styling updates and moreserious changes every few years, Dodge had its pattern set through the remainder of the 1930s and through nearly all of the 1940s. World War II resulted in a short 1942 model year for the industry and production resumed with 1946 models which were not much more than slightly re-trimmed 1942s.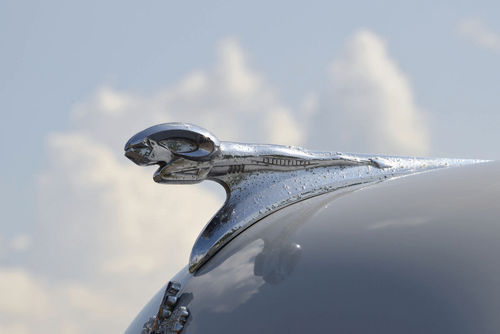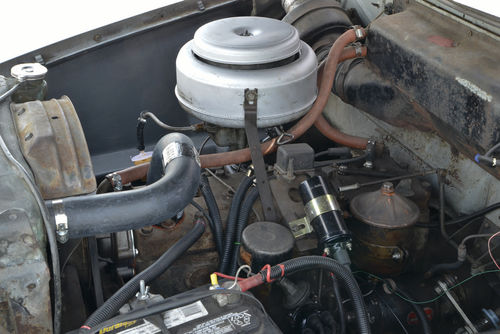 Gradually, the surviving automakers began introducing truly new postwar designs and Dodge's turn came with "second-series" 1949s succeeding the earlier '49s that looked just like the '48s.
The round prewar look was almost gone, replaced by flatter panels and straighter lines. Advertising promoted not just the style, but also the practicality. The "daring new Dodge" was "bigger three ways! Longer, wider, higher on the inside to give you extra head room and leg room. Yet on the outside it is actually shorter, narrower, lower to make all handling easier." Under the hood was "the famous Dodge 'GetAway Engine,' high-compression engineered for extra power and greater gasoline economy." The new Dodge's practicality came at the cost of a certain boxiness and the Get-Away Engine with its 103 horsepower was still a flathead, but the car wasn't unattractive and there was nothing wrong with that six.
Engine Evolution Led to the Red Ram
The problem for Dodge and most of the automakers was that Cadillac and Oldsmobile that same year had introduced the modern overheadvalve V-8s that quickly became the standard design across the industry. The competition very quickly saw that the days of straight eights, whether overheadvalve or flathead, were numbered, as they were for older flathead V-8s.
New engines don't happen overnight, but in 1951 Chrysler entered the race with its 180-horsepower 331. Its hemispherical combustion chambers gave it the "Hemi" nickname, although Chrysler referred to it as the "FirePower" engine.
With its massive valve covers and deeply set sparkplugs—to accommodate laterally arranged valves—the FirePower engine looked good, too, and beginning in 1952, DeSoto drivers got to enjoy a similar view under their cars' hoods. In DeSoto form, the Hemi was known as the FireDome and produced 160 horsepower from 276 cubic inches. Like Chrysler, DeSoto continued to offer its flathead six even after the Hemi's arrival, which is exactly what Dodge did in 1953 when it introduced the Hemi's third installment. Displacing 241 cubic inches, advertising promised that the "New 140-horsepower Red Ram V-8 packs more punch per cubic inch."
The New Engine Was Teamed With a New Design
Completely restyled, there was no way to mistake a new Dodge for the 1952 model that was based on the 1949 body. The Dodge was now slabsided with not a trace of the separate rear fenders that had carried over from the prewar era. It looked lower, more modern and definitely sleeker "with a promise of action in every clean, flowing line."
One year later, the mildly updated Dodge was "elegance in action" and while the Red Ram was now "stepped up" to 150 horsepower, what had been the 103-horsepower six wasn't forgotten. It had become the "more powerful 'Get-Away Six.' America's most dependable 'Six.' Now boosted to 110 horsepower. Higher compression ratio of 7.25 to 1 gives smoother operation, great fuel economy. Features weatherproof ignition, exhaust valve seat inserts, fullpressure lubrication."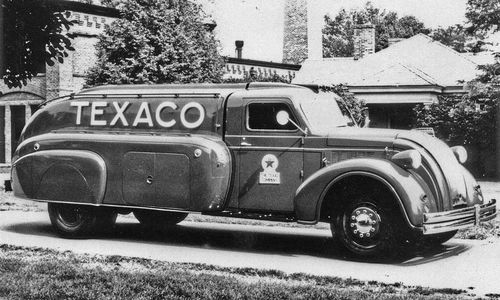 The high performance hinted at by the Red Ram was undeniably the wave of the future, but there were still plenty of drivers who didn't attach a high priority to going fast and Dodge went after them with the statement that the six was "time-tested and proved in the hands of millions of owners."
Spending More Time In Storage
Being fast isn't the only way for an engine to be great and Dodge had a point. The previous owner of the feature car probably understood that, as Wagner recalled learning that he was thrifty to the extreme. That doesn't explain, though, why he parked a 35-year-old car in the garage and left it there, nor does it explain why nobody knew about it. The garage wasn't in the best condition, but Wagner had to leave the Dodge there for about year before he was able to move it to a better building. The car ran and although it wasn't really roadworthy, it ran well enough to get to the different storage sites and garages. Still, not much was done to it for a while, as the cliché about life getting in the way began unfolding.
Wagner said that the second garage was better structurally, but it wasn't very secure and so the Dodge eventually went to his mother's property to be stored outside. He gradually accumulated some parts for it, the car went into another garage and by 2005, he made arrangements for bodywork and paint. Among the areas needing attention were the rocker panels, quarters, front and rear inner fenders and parts of the trunk floor, almost certainly because of the less-than-ideal storage conditions at different times. Then it got complicated, as the car ran, but nothing was being done to it other than shuttling it around to different garages and lots. But there was more to the story.
Health Problems Moved the Car Forward
"Cancer," Wagner said. "I was diagnosed and I needed something to do. I was diagnosed in April of 2017. I knew I wasn't going to work full-time for a very long time and I'm still not working."
Operations and treatment followed the diagnosis, but since he "needed something to do" and had the Dodge that needed its share of something to be done, the pieces seemed to be falling into place in at least a general way. Wagner's own garage at his home was the place to begin, even before the car could go in there.
"I hadn't seen the floor since I poured it," he confessed. "I had to walk sideways and then I put more weight on. I gave my son a challenge to get it cleaned out and he did. There was stuff in there that you just don't use and duplicates and triplicates of tools and materials. He went to town and he cleaned that up really well. I physically couldn't."
While Joshua was working his way through the garage, Wagner had a local shop tune the Dodge's engine, change the fluids, lubricate it and make it safely drivable. The shop was a part-time operation and he knew that meant his car wasn't going to be ready quickly. He didn't mind.
"I didn't care about waiting nine months," he said, "because I'd waited 20- some years, so what's nine months? They kind of dabbled with it, but the important thing was that it was in a garage that's heated. It's safe, has a camera, they live right there."
The shop completed the mechanical work in June of 2018 and by that time, Wagner's son had finished with his garage so the car now had a home. For as much as a master plan existed, it was basically progressing, as Wagner agreed that the plan had simply been to move the Dodge around as often as necessary and keep it protected until he could begin to work on it seriously. After he was diagnosed and decided that the time was right, friends helped with some tasks, others—such as the damaged gas tank—were done professionally and since he's an electrician by trade, the small amount of electrical work the car needed was no problem.
"A friend of mine gave me a tach." Wagner said, "and he tagged all the wires, so he and I installed it together."
The tach had a specific purpose.
"I wanted to check the overdrive," Wagner explained. "It's mechanical and electrical. It's got a solenoid underneath and it's got the pull (handle), just like an emergency brake. I pushed it in with the tach on, ran it in third gear and went 40 miles an hour. It was doing about 1800. I pulled it out, activated it, same thing and at 40 miles an hour, it went down to about 1000."
There was also the matter of the brakes. The shop had installed new lines, but the car needed a new master cylinder, wheel cylinders and shoes.
"That was a train wreck," Wagner said. "The front brakes? I had a respirator on because I have enough issues going on and I don't need more because there's probably asbestos in those shoes. They were right down to the metal. There was no meat left on the shoes. Those are the riveted shoes and what was left when we took them apart? There was nothing there except the frame.
"Putting the new ones on was even harder and the drums, for some crazy reason, didn't need to be cut."
Taking the Dodge Out Again
Finally, the car seemed ready to use— carefully—in June, so he began driving it around the area near his Old Forge, Pennsylvania, home and decided to take the Dodge to some local shows and cruises. Most recently, it went on a 40-mile trip to a show and Wagner admitted to having been slightly nervous. That's going to change, he said, when he knows he has the bugs worked out.
"I had an issue where it wouldn't start," he explained. "I thought it was the fuel pump. I looked at my receipts and there's the fuel pump, so I called him up and said 'there's an issue with the fuel pump.' I knew it was past warranty and I wasn't trying to be a jerk by any means. I was just saying 'can you help me out?
"This was when I discovered that the gas gauge doesn't work correctly. 'Half' is 'empty,' so I took a little piece of painter's tape and made a little arrow and wrote 'half is empty.' I didn't want that to happen again."
That was one bug, but not the only bug, so his list included making the radio operational again and undoing a previous modification where a momentary switch to operate the windshield washers was installed. He's already dealt with the wipers after driving home from a show in the rain.
"It started to rain and the wipers weren't working," Wagner said. "It was dark, it was raining, but we weren't far from the house. I knew the rain was coming so I'd put a little Rain-x on the glass. It just beads. Nobody got killed, there was no accident, there was no impact, we got home."
The problem?
"It was a resistor that went," Wagner said. "It had to go when it was going to rain and be dark and we were tired."
New carpet's already been installed and the upholstery on the seats is passable, but the door panels need to be replaced and he plans to add seat belts.
On the exterior, he's looking for trim to replace the damaged pieces and the badges that were painted will be either cleaned or replaced.
"I'm working on priorities," Wagner said. "The goal is to get what I call the nickel-and-dime stuff and then just continue running it."
A Definite Priority Here
There's next to no chance that the Dodge will ever undergo a complete restoration, as he's happy with the direction in which it's heading, namely that of having fun with the car. It's a good choice.
"Everybody I talk to about that engine," Wagner observed, "says everybody in this room'll be dead and buried and that'll still turn right over. They just last and last and last, like the Energizer Bunny."
Not everything about the car is so coldly objective as its dependability and he said that it draws attention even if most who look at it can't identify it. When stopped for gas, those who see it from the front just ask. When driving along, it's a different conversation.
"I get the thumbs up," Wagner said, "people waving to me, yelling to me when the window's down—'hey, nice car'—and that is what makes it worthwhile."
Nearly everyone who owns an antique car knows what he's talking about and almost as many know that the reactions from those who see it aren't the only thing that makes it worthwhile. Sometimes, it's the drive.
"I'm with my wife, I've got the fan blowing, the radio playing," Wagner explained. "We're taking in the scenery, talking about the car. An hour and 20 minutes doesn't seem like it because we're having a good time."