1953 Buick Super Estate Wagon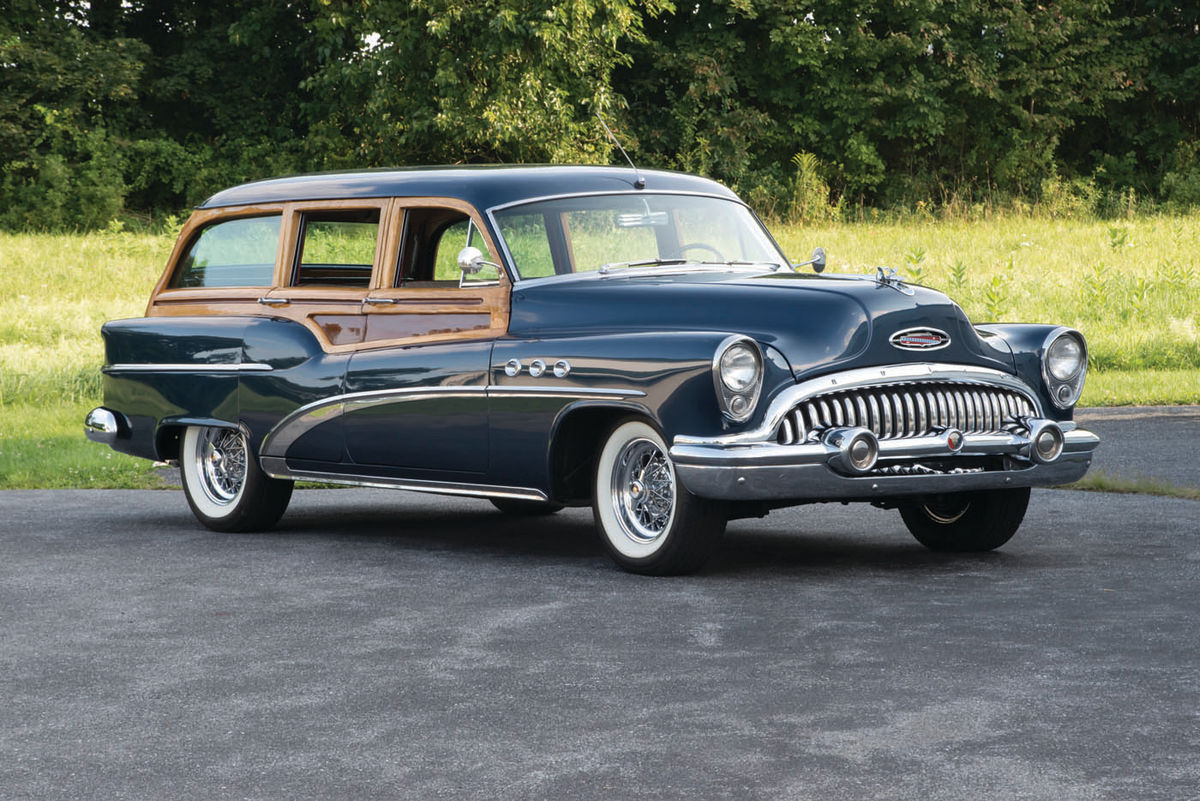 It Was the Last of the Wood-Bodied Wagons. Looks Nice, Right? But If You Want a Real "Woodie," Be Aware of the Wooden Challenges They Provide.
When Buick closed the era of American production woodies it did so in style, even advertising its 1953 Estate Wagon in a way that confirmed the end truly had arrived.
"Since the Estate Wagon," the ad copy advised, "is a strictly limited edition Buick—only four new-car buyers in a thousand can be supplied this year—it may be wise to see us about it this week. We will be happy to quote specifications, prices—and delivery dates."
The message was clear…the concept of a station wagon with a body built of wood could no longer be justified in anything that approached an affordable assembly-line car. Consider some of what was necessary to construct the feature car.
"The Buick rear quarters were built back to the taillights," said its owner, Phil Stofanak of Jacobsburg, Pennsylvania. "It meets the wood here, but in reality, that (sedan quarter) continues underneath. The wood's being held up by the rear post. It's still structural (wood) in that respect. The C-pillar is actual wood.
"The sedan dogleg comes up and stops right around the beltline and from there up; it's wood. The wood is married to the metal at the dogleg and from there up, all wood, the sill is all wood, the post is all wood. The quarters continue inside even though the wood covers them, but they're bolted to the wood and to the inner fender and somewhere in there, it probably connects to the frame as well. But the whole underside is all steel. It's pretty much a sedan."
His last statement—"it's pretty much a sedan"—makes it seem like his Super Estate Wagon should have been a fairly straightforward conversion from an everyday four-door. It wasn't, and from the earliest days few woodies began their lives as sedans.
The Rise and Exit of the Wood-Bodied Wagons
Designating the very first woodie would be almost impossible, as some type of wagon body for freight or passengers was often available on chasses dating to almost the start of motordom. It was simple to modify an open express body to transport passengers, as all that was necessary was some form of top and as many seats as the cargo area could hold. The result was a perfect companion to the express in that both made money for owners who provided transportation to and from railroad stations, thus the names "depot hack" and "station wagon."
Companies that had been building wagons pulled by horses added wagon bodies for automobiles and something of a convention began to develop. A customer would order a chassis from his local dealer who would have it delivered to a body company for completion and eventual delivery to the customer.
Star is often cited as having the first factory-built American station wagon, a model it began offering in 1923. The real push, though, came from Ford with its 1929 introduction of the Model A station wagon whose wooden pieces were produced at the company's Iron Mountain plant. Other automakers cashed in to varying degrees on the demand that Ford created, but in general, the industry's approach didn't change.
Station wagons were still a small piece of the market, however, and so the most efficient way to meet the demand was to produce windshield-cowl chasses on which independent manufacturers such as Cantrell, United States Body & Forging, Mid-State and Hercules would construct the bodies.
After World War II's interruption of civilian-vehicle production there were still those who did need station wagons and would accept the demands of woodbodies because they had few options. But then 1946 saw the introduction of a landmark design—the all-steel station wagon. Launched by Willys to capitalize on the reputation earned by its World War II jeeps, the new two-door wagon resembled its military ancestors and their contemporary civilian descendant, the Jeep CJ-2A.
The Willys Wagon was basic, rugged and pleasant to drive, but that steel body's sole concession to wooden aesthetics was side and rear panels stamped and painted to resemble those of a woodie. Plymouth added an all-steel wagon and all of Detroit's new station wagons finally used steel roofs. Ford built its last woodie in 1951 and by then everyone except Buick had given up on the use of structural wood in wagon bodies and as the last holdout, Buick took careful aim.
A Limo for the Campgrounds
The Roadmaster Estate Wagon, a brochure explained, was "outwardly fashioned to lend style to any occasion; inwardly designed to serve most any traveling need. It is as casual and comfortable with tweeds or jeans as it is impressively correct with white tie and tails. It goes in harmony with 'getting away from it all'—on fishing and camping and back-country trips—and provides storage space for gear and supplies, even a carpeted rear area that can take a mattress large enough to sleep two."
The Estate Wagon clearly could be used for carrying lumber, fertilizer and bags of cement home from the garden center, but Buick knew that it probably wouldn't be doing so.
In 1952, the Super Estate Wagon was "the spirited car for smart city travel and casual country living…with room for six party-goers, or a sextet of sportsmen and gear to match" while the Roadmaster version was "at ease with play clothes, at home with strictly formal attire. Handsome and 4-door handy—with all the dash of a Town Sedan, all the durability of a country car.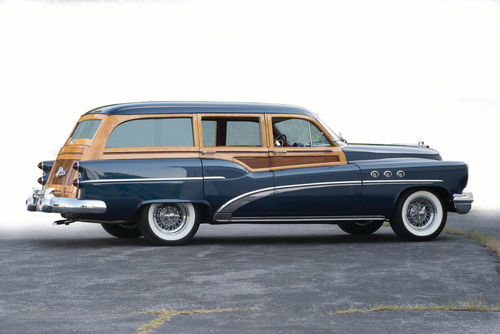 Seasoned wood and sturdy metal dress this handsome carrier of six big people and all their gear or luggage."
It was all about the look and the image, which weren't enough to offset the downside to woodies. They weren't cheap—in 1953, the Roadmaster Estate Wagon's $4031 ($36,740 in today's dollars) list price was topped only by the Skylark's $5000 and in the Super line, the $3430 ($31,260 in today's dollars) Estate Wagon was the most expensive. Furthermore, the bodies required frequent maintenance and repairs could be both costly and difficult. Those painful facts probably explain why the feature car ended up where it did before Stofanak bought it 30 years ago.
It Needed Extensive Work
"The car was a junkyard rescue," he recalled. "I bought it at Das Awkscht Fescht in 1987."
The deal was made at the Macungie, Pennsylvania, show and when he picked up the Buick at the seller's shop, he recalled, it seemed to a reasonable project.
"It looked 100-percent complete," he said. "It was structurally alright. I knew it needed some wood; I had no idea that the floors were as bad as they were. When we started taking it apart, we found out how bad the floors were and ended up having to do the entire floor pan and the spare tire well.
"It took about 50-percent new wood. The doorframe surrounds were OK; I replaced a few pieces on there. The entire rear end—posts, tailgate, liftgate and beltline from the C-pillar back—was all replaced. That's new and, of course, the wood on the inside, which is the spare tire well cover and the rear deck, were all birch plywood."
By comparison to earlier wagons, his Buick doesn't have a lot of wood in its body, but the idea of replacing half would still give pause to most restorers. Stofanak's profession as a woodworker meant it was doable, but even a lifetime spent gaining experience and polishing skills doesn't preclude a challenge.
"Both rear posts were shot," Stofanak said, "and it's a huge piece of ash about six inches by eight inches by about 39 or 40 inches, if memory serves, to make a rear post. There's not a straight, flat, right angle on the entire thing. It was awful. I had a good rear post that I'd gotten from someone and I thought 'OK, this is my pattern.' It was the left-hand rear post and it was in really good shape. So I used that as a pattern and I put easily 80 hours into fabricating the opposite-hand rear post.
"Being in the woodworking business, I know people, salesmen who know people who do woodworking outside cabinetry. I'm used to straight, square, level and things like that. This is threedimensional stuff that I'm not used to.
"I said to some of these people, 'OK, who's the best CNC (computer numerical control machine tool) guy that you know, who could put this thing on, figure out what it is and rout it out on a CNC?'
"I made an appointment with a guy, took it up there and he looked at it, he turned it over, eyed it up, turned it over again, eyed it up, measured it. He studied it for about half-an-hour and he finally handed it back to me and said 'I can't do it.' He said 'I have no idea how they did this in 1953.'"
There Was Mechanical Work As Well
The Buick's white ash wagon body was built by Ionia Manufacturing and Stofanak guessed that the piece was passed along a series of dedicated machines, each making one cut. Lacking Ionia's production line, he chose to make the necessary minor repairs to the post that had served as a pattern and use it on his car. But there was more to the restoration than woodwork.
Stofanak said that since there was no way to know when the Buick had last run or how many miles were really on it, he took no chances and decided on an engine rebuild.
The Fireball V-8's only serious problem was cracked heads, so he bought another engine for its replacement heads and placed the rest in storage. The Twin-Turbine Dynaflow was also rebuilt and then rebuilt a second time, as Stofanak explained that after the first rebuild, he was having trouble with the throttle pedal-activated starting circuit and took the car to the Last Chance Garage in Unionville, Pennsylvania (lastchancegarage.net).
"He got it all straightened out," Stofanak said, "and at that point, he determined that the transmission really hadn't been rebuilt and needed to be rebuilt. I think the other guy cleaned it up, changed the oil and that was it."
The Push He Needed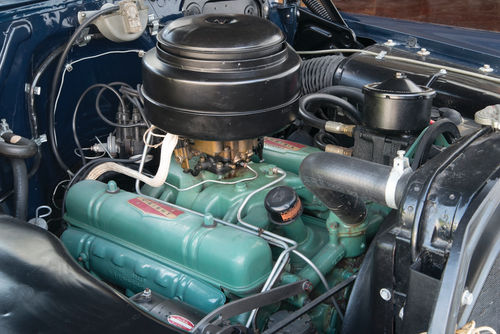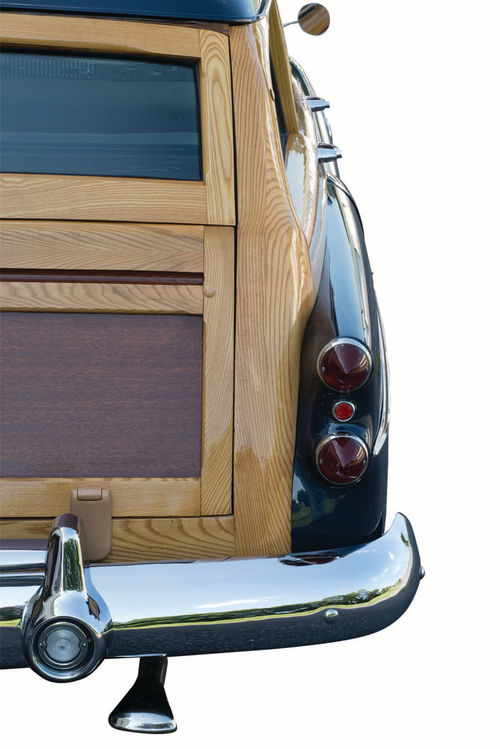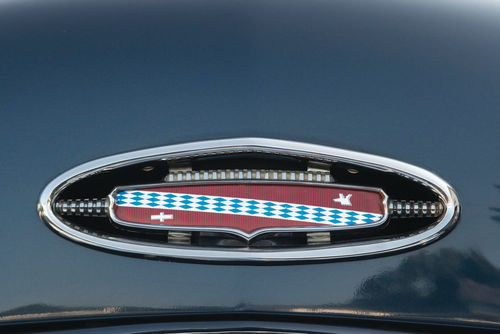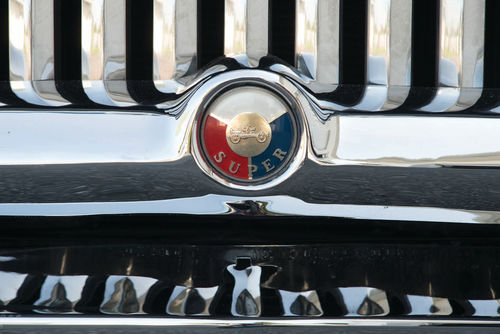 It was now driveable, but between the remaining woodwork, raising kids and other commitments, progress was slow, although not stalled. It might have continued at that rate if not for a chance encounter at the Hershey, Pennsylvania, swap meet when a Pontiac Torpedo was parked next to Stofanak's other woodie, a Pontiac, on the show field. The Torpedo belonged to Nicola Bulgari and its driver mentioned the upcoming Buick Club of America fiftieth-anniversary meet at Bulgari's Allentown, Pennsylvania, car collection. (Bulgari, a billionaire businessman and great-grandson of the founder of the Bulgari jewelry and luxury goods brand, houses his vintage vehicle collection in seven warehouses on a 21-acre property in Allentown.)
"I was completely jazzed to get the car finished," Stofanak said. "I said 'OK, I need a goal? That's my goal. It gives me almost a year to get this car done.' At that point it needed interior, (metal) bodywork, paint, final assembly, that sort of thing. It was pretty well put together. The wood was done at that point, the glass was in; it needed a windshield which I did finally get taken care of. I got it into the body shop and they took care of everything. It's painted Buick Imperial Blue."
Bill's Service in Nazareth, Pennsylvania, finished the steel parts of the body and Dave's Interior Restoration in Emmaus, Pennsylvania, installed the interior and dealt with several minor electrical problems. It wasn't quite done and a few pieces were still missing, he said, but the Buick made it to the anniversary meet.
"That was a year ago," he said, "and since then, it's taken me an entire year to sort out wrapping up the interior, finding a couple of little parts that I just couldn't get my hands on. I finally got that taken care of, I got the windshield wipers on and that was really about it. Little dings and dents from trailering it, in the body shop, in the interior shop, all of that little stuff. It came back and I had to have all of that stuff touched up.
"So now it's sitting in my garage; it's gorgeous. I'm afraid to drive it."
The Art of Varnishing
While all of the work done seems to add up to a 30-year project, the reality is that the process was long, but not that long.
"We started it in 2001," Stofanak said, "Not full-time, no… It should have taken, I would say, a couple of years, because the woodwork is slow going."
Finding parts introduced delays, too, as some are wagon-only and he said that in the case of several trim pieces—the spears for the rear doors and the rocker panel moldings—the only answer was to buy sedan parts and cut them down.
The wood, though, is what draws the attention and beyond the need to restore, reconstruct or just build single pieces that were originally at least sort of mass-produced, there's also the matter of finishing.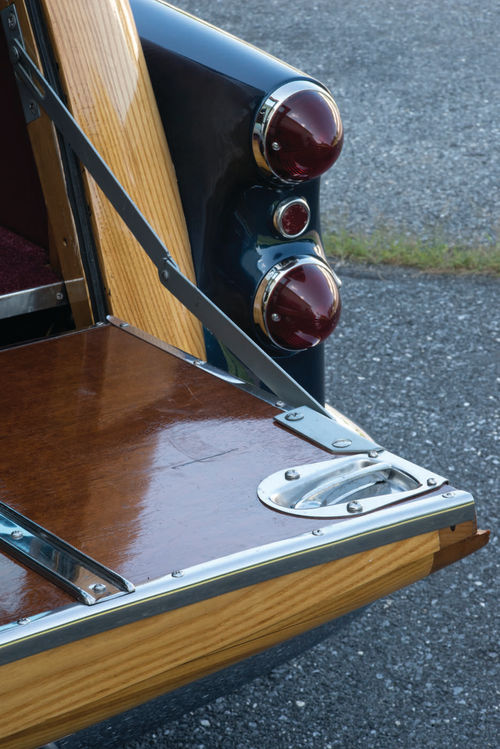 "You want a nice, glossy sheen," Stofanak explained. "With initial varnishing, you're taking the varnish, you're thinning it 100 percent—you're going 50-50, so it's 50 percent varnish, 50 percent thinner—for the first coat. You want it to get in. It soaks in; holds on. Then it's 25 percent thinner and then after that, you're putting it on full-strength and that's when you start getting the build. I only brush on, natural bristle brushes only. Some people like foam brushes, I do not. I think they trap air in it.
"The nice thing about varnish is the unlimited open time because it takes two days for it to dry. Really, it takes hours for it to skin over. But then the bad thing about varnish is the open time because it can sit there and attract dust, flies, bugs, anything that can fall in it. You can get most of that stuff out. You really have to be careful on the last coat."
It's not a process for those who lack patience.
"If you want your car to look like somebody just poured maple syrup over it," Stofanak said, "that's what you have to do. High-quality spar varnish, multiple coats, natural bristle brushes and waiting and sanding between coats. Generally, you have to wait two days."
The amber color that provides the maple-syrup look, he said, comes from the inhibitors that give the varnish its ability to protect the wood from the effects of ultraviolet light.
"The varnish is Epifanes High Gloss Clear Varnish," he said. "Very expensive, I buy it on sale and it costs me $46 for a quart. And the Buick's got about eight or nine coats."
First You Check Out the Wood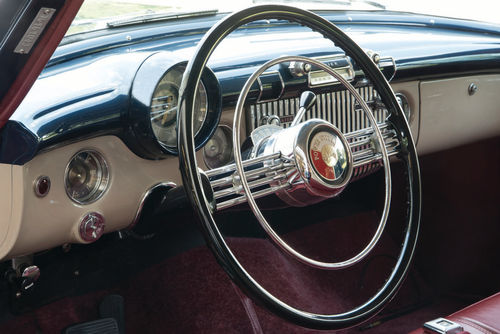 It likely will be years before he needs to re-varnish the car, but sooner or later, he'll have to do it. When woodies were everyday cars, it was always sooner and that often meant annually for that frequent maintenance mentioned above.
A woodie whose owner cared for it by the book could still be wearing original wood today, but it's almost certain that any un-restored Buick like Stofanak's is going to need at least some wood and a small problem can be a big problem.
"There's probably nothing to worry about with the Buick engine and driveline," Stofanak said, "because it's pretty much bulletproof or fixable. When you're looking at a woodie wagon, you're going to concentrate on the wood. Number one is going to be the wood. They don't make kits, despite the fact that some people say they do, and so any wood that you need fabricated is going to be expensive.
"Number two is to watch for rust because the rust is insidious on those things. It gets all over the place and it's expensive to fix. It's exacerbated by the fact that you've got a wood body. When the wood starts breaking down, it starts leaking. It's leaking around the windows, it's leaking around the tailgate. It's like a convertible when a convertible goes bad."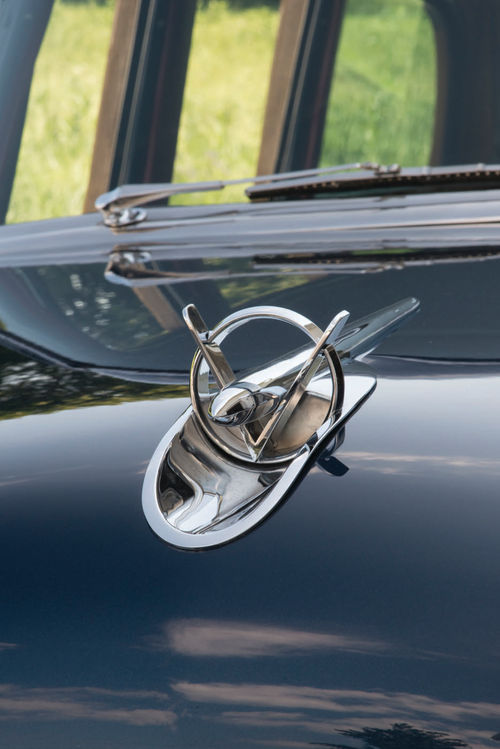 Number three, he said, is completeness in terms of unique trim pieces such as those that eluded him, although he added that some handles, hinges and similar parts are actually common among General Motors cars. On the parts front, though, he recently had some good news.
"The back window, the upper liftgate window, until today I thought was an impossibility," Stofanak said. "I thought it was unobtainium until somebody showed me a web site where they have the window for $46. I was looking at his (Estate Wagon) and he's got scratches and he said 'oh, I just found it. They just started offering these things.' I said 'you've got to be kidding. Do you know how many times I was ready to have this thing made?' I couldn't even find a glass company to quote me. I was just going to contact everybody who has a Buick station wagon and ask 'do you want a rear window? I'm trying to get an order together.'"
Maybe This One's Too Nice…
When the photos here were made, the Buick's odometer showed 32 miles since the restoration's completion and he said the longest trip had been about five miles. That's enough to know that it probably was the right car to buy, but…
"At the time," he recalled, "it was 'oh, we're going to get this thing done and we're going to drive it' because we were touring a lot. We were driving all over creation in a 1947 Pontiac six-cylinder, loading kids in and this Buick at the time seemed like 'oh, my gosh, this is a V-8, we can keep up with traffic.' It was going to be great.
"Thirty years later, it's hard to say whether it was the right thing. The Pontiac's a hard act to follow for me because that car gives me no trouble. It just does everything I want it to do and that's what I want from this car, but the problem with it now is that it's way nicer than the Pontiac ever was. I never worry about the Pontiac and now I feel like I have to worry about this car. Number one, it's so nice and number two, I've got so much in it.
"We'll see. I guess time is going to tell on that. I hope to enjoy it as much as I enjoy driving the Pontiac and maybe more.
"It'll be really nice to have a car that I can take to a show and have a legitimate shot at winning a prize. I never thought I'd ever hear myself say that and here I am. It's out there."