What will it take to restore my father's car?
Question:
I have inherited my father's 1941 Packard 120 four-door sedan and I am toying with the idea of restoring it. I have worked on cars all my life, but I have yet to actually restore one. The car starts and runs, but the primer is showing through on the paint, and the stuffing is coming out of the seats, plus the engine smokes, and the brakes are gone from sitting so long. I think the steering is pretty bad too. I can do the mechanical work, and can do some of the bodywork, but where can I find parts? Also, is the car worth restoring?
Answer:
Having done a number of Packards of that vintage, I can tell you that most parts are not hard to find. That is partly because many of the components you'll need for your car were also used on other makes and years of cars, and some are still being made today. Also, you are dealing with a mass-produced car that sold well in its day, so there are still quite a few of them around. And then there is the Internet where private collectors and hobbyists advertise spare parts for sale, along with businesses that specialize in Packard parts, and services.
Another resource is Packards International, the club for Packard buffs (packardsinternational.com). Their publications advertise parts and services, and the club has experts that can answer your questions. My association with this club has been invaluable. They have shows, meetings and swap meets every year along with tours once you get your chariot back on its wheels.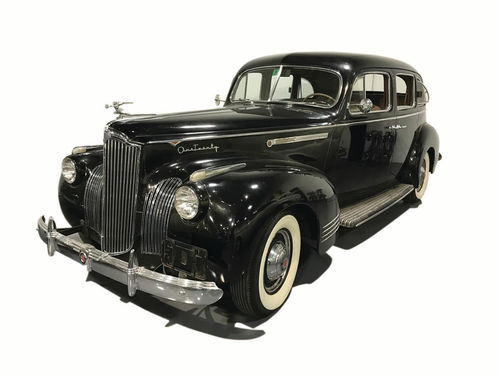 As for using the Internet to buy parts, I have done so routinely for the last 25 years and have never had a problem. The only time my number has been stolen and used was when I gave it to a waiter at a restaurant in San Francisco. I would only use my card with known verifiable businesses though.
As for whether your car—or any car—is worth restoring depends on what you expect from your efforts. If you pay to have your car restored and expect to be able to sell it for a profit when it is completed, forget it. It is highly unlikely that you will come out ahead on the endeavor financially. However, if you do a lot the work yourself and enjoy it, you might break even, assuming you don't charge for your labor.
But then consider what might it be worth to you to restore, show and drive your father's Packard. Depending on your answer to that question you could benefit greatly. Those junior series Packards are durable, dependable and handsome, and they have appreciated well over the years. As to their future appreciation, that is difficult to determine, but they will almost certainly hold their own with inflation.
If you do decide to restore, join Packards International, and then take an inventory of your skills and your facilities. You will need at least a two-car garage. And you will need the usual array of automotive hand tools. A sandblasting cabinet and a good air compressor will save you many hours of prep, and if you plan to do any painting on the car or its accessories, the compressor will be a necessity.
You don't need to buy all the tools at once. You can start with the basic necessities, and buy more tools as you need them. Also, you can learn many of the necessary skills such as welding and bodywork at your local junior college, but you will very likely need to farm out some of the job to professionals. This is especially true of such things as engine machining. Find a good machine shop and utter the word "Packard" around them and watch for any sign of recognition.
Most of us never learned how to sew, but again, you can take a class at the local junior college if you want to attempt the car's interior. Otherwise, you will need to tour local auto upholsterers to find one who can do your car. The fabric and other trim items are available from Bill Hirsch in New Jersey.
And finally, if you don't want to put in the hundreds of hours it will take as a hobbyist to restore your Packard all by yourself, there is Custom Auto Service in Santa Ana, California, who can make your car like new again. When they are finished, you will have a show winner, but it will take a few years for you to get your money out of it.
If your car were a one-off custombodied twelve-cylinder roadster you could come out well immediately, but a more common, less dramatic production car like your 120 sedan, even in show-quality condition, will not command the kind of money in the short term that it would take to restore it.
One thing you do not want to do is to take your car apart all at once. That's fine for the pros with their own shops and an experienced crew, but I can't tell you how many times I have seen cars taken apart by eager hobbyists who then got lost and discouraged and gave up. At that point they no longer have a car; they just have parts, and another great old classic is most likely gone forever. Very few restorers will take on a basket case.
If you are going to do the work yourself, start with the mechanicals first, and once you have a great running and driving car, then do the body and paintwork. Finish with the interior. If you start with the cosmetics, you will very likely dent ding and damage your work when you do the mechanical. Also, as a hobbyist, I wouldn't take the body off of the frame either, because getting it back on and fitting as it should be is a difficult task that requires a lot of experience.
Here are some good resources:
Packards International
302 French St. Santa Ana, CA 92701
Custom Auto Service
302 French St. Santa Ana, CA 97201
Bill Hirsch Auto
396 Littleton Ave Newark, NJ 07103
Max Merritt Packard Parts
235 Terre Haute St. Franklin, IN 46131
FAX