Think Like a Detailing Pro
There is no one correct way to detail a vehicle to get maximum presentation and protection. Give a dozen people the same task and watch them work—and there will likely be a dozen different ways to accomplish a final result. The desired result is the same for all of us—to restore, protect and beautify a vehicle. But the road traveled to get this result can be a treacherous one, and without practical strategies, along with experience, know-how and quality products, you can spin out of control and end up with a less than perfect final look—or worse, you might damage your vehicle.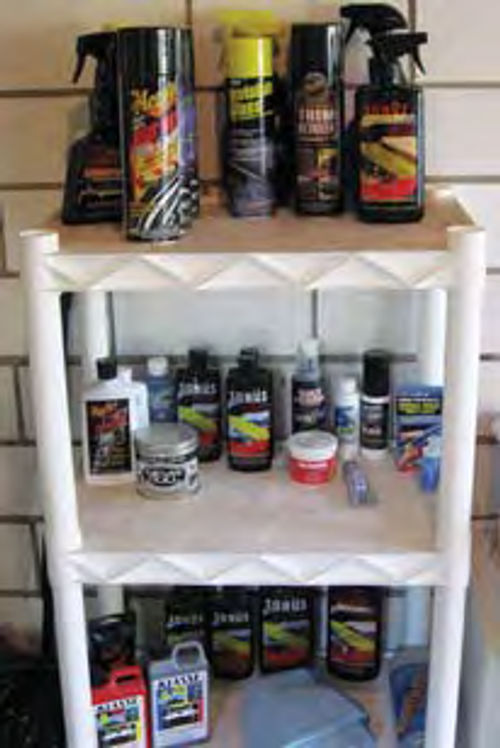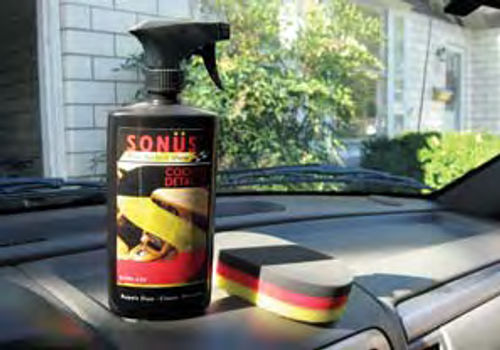 The purpose of this article is to give an overview of the varying levels of detailing skills with a few tips and common mistakes sprinkled in along the way, all with the purpose of helping you either formulate a better detailing strategy or select the correct professional detailer for your needs.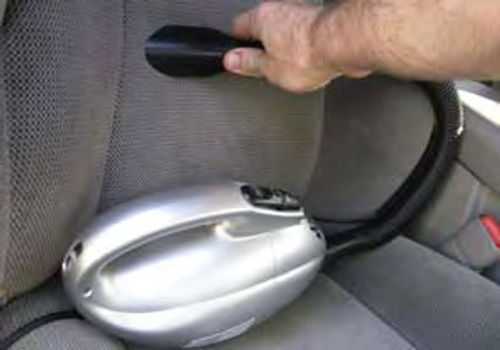 The Bucket Detailer
The first detailing beast is perhaps the most common. I call this person the department store detailer. Hang around in your local Wal-Mart or AutoZone long enough and you'll see him. His detail kit is usually kept in a small wash bucket and consists of car wash, wax and a bottle of vinyl protectant along with some old dishtowels or T-shirts. When it comes to automotive glass, the bottle of Windex under the kitchen sink and some old newspapers will usually do the trick. He vacuums with a shop vac and uses a harsh bleach on the tires.
that it usually won't take an extraordinarily long amount of time to clean the vehicle. Additionally, product cost is cheap. But the disadvantages border on vehicle neglect—damage is being done to the vehicle with this type of detailing kit.
Interior-wise, using a plastics protectant as a "one-step" measure doesn't adequately clean the vinyl and other interior surfaces. The glossiness of the dressing can create a greasy, unprofessional finish if applied incorrectly. As for the shop vac, it works fine, as long as there is a multitude of crevice tools to get into all carpeted areas.
Regarding the exterior, the weekend warrior detailer sometimes washes with dish soap. Dish soaps—such as Dawn— contain degreasing agents that strip the paint of all protection. They have their use, such as stripping away wax and contaminants before a polish/seal combo, but a car-specific paint shampoo is a safer, more efficient choice. The use of household brushes or dishcloths can snag on trim and fixtures, and on a micro-level, they make tiny scratches that create "micro-marring," a cobweb effect that can best be seen in direct sunlight.
Another common exterior mistake is not washing a car thoroughly enough. If your wax applicator gets excessively dirty or black, you didn't wash the car well enough. And if your vehicle has been neglected at all (and this type of detailer is guilty) a paint exfoliate, such as a clay bar, will be necessary to completely detoxify the paint for wax. (For more on clay bars, see "Working with Detailing Clay" in the August 2007 issue.)
Waxing a car that is even slightly dirty with an inferior wax applicator can again cause scratching. However, one may not notice the damage after a nice coat of wax is applied because the wax fills in all the little scratches and makes the finish look great.
Unfortunately, this is an illusion. If you have a daily driver that's exposed to sun, cold or wind, a soft carnauba wax is not the best choice for your paint's finish. The softness and lack of durability will find that wax protection being degraded after just a couple days or weeks.
Household glass cleaners have damaging ammonia, which can be corrosive to your vehicle's finish and trim. Overspray happens, and when it happens with this smelly concoction, damage can occur.
This detailer often uses plastic protectant type dressings on the tires, which can often sling up onto the painted surface. Bleach type tire cleaners are also risky. Westley's Bleach-White is a staple for detailers, but I personally do not use it because there are gentler, less corrosive cleaners that I think do a better job on tire walls.
Moving In the Right Direction
A step up from this very primal detailer is someone who is a bit more informed and willing to spend a little more money. He or she will usually have a better quality synthetic wax, a few more detailing items, and perhaps a more vehicle friendly detailing schedule. The thing missing from this detailer is experience and knowledge.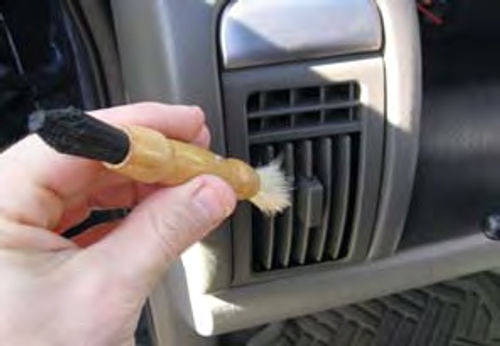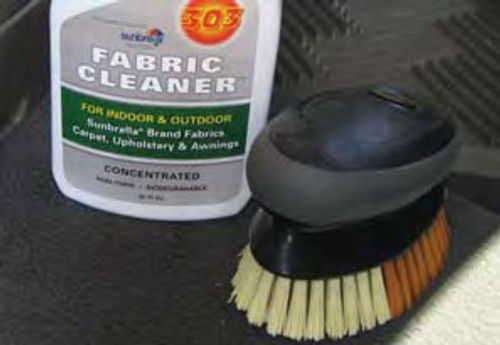 This detailer will have a polish in his arsenal. He will wash the car, polish out a few deficiencies by hand, and then apply a synthetic wax or sealant. He's careful not to stain trim. He uses a vehicle-specific automotive glass cleaner. Inside, he'll shampoo out stains in the carpet, and clean his vinyl before he puts on a dressing. He may even have some inexpensive microfiber towels. He does a lot of things right, and will spend a solid 8-hour day about twice a year babying his car, with an hour of touch-up work once a month or so.
This detailer usually only causes damage by accident, or perhaps gets overzealous and uses a polish that's too aggressive. He likes to try the newest products and doesn't have a total grasp on what works for his particular vehicle and needs. He wastes time while detailing a vehicle because he doesn't have an efficient order, or a plan, while working. This type of detailer is only lacking knowledge, experience and the budget to get to the next level.
The Semi-Pro League
The next level is what I call the semiprofessional detailer. I fall into this category with my local business, "Prestige Automotive Care." I basically have a flyer and work by word of mouth, by appointment only. The money from these detail jobs usually funds an increased product line for my own detailing needs.
This type of detailer has read books and/or done multiple types of vehicles in all conditions, and by facing some of the more common (or rare) problems, has developed a strategy and product inventory to defeat them, including excessive tar or bugs, sunk-in interior stains, white wax residue stuck on trim, and many more.
The semi-pro detailer has a definitive three-step plan for each part of the vehicle—clean, repair, protect. Usually he will have an expansive arsenal of specialized products. For instance, while lesser detailers will use automotive glass cleaner on exterior plastic, a semi-pro detailer will have plastic repair polish, a fine plastic polish, plastic cleaner and plastic protector. The same goes for carpet, glass and other surfaces.
For paintwork, a semi-pro detailer will have polishes and cleansers for all paint conditions. My detail shop has polishes ranging from rubbing compound all the way to a very fine Sonus Paintwork cleanser. There are clay bars handy, and Sonus gloss shampoo car wash. For protection, I have Klasse All-in-One Sealant, along with Klasse Sealant glaze for additional finish protection and luster.
The semi-pro detailer will perform a few professional services that the average detailer usually doesn't dabble in. For instance, paint chip or scratch repair, trim dye, or plastic restoration. The semi-pro detailer will also have some power behind his polish—a dual action polisher, automotive vacuum or carpet extractor are some of the more expensive detail items present in a semipro shop.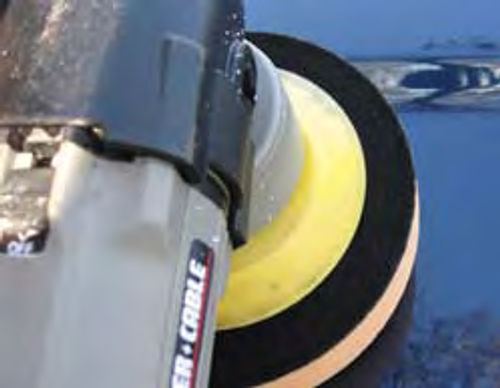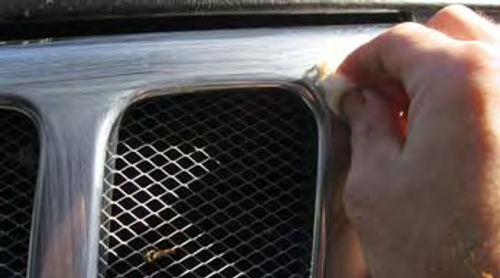 Another huge difference is time invested—a sixor eight-hour wash/wax job from a twice-a-year detailer is usually condensed into two or three hours for a semi-pro, who will often get better results in a safer fashion. A big reason for this time savings is experience, but some little-known products and tricks help as well. For instance, the arduous task of detailing plastic and rubber trim takes less than five minutes with a bottle of trim detailer, such as Stoner TrimShine.
If you're reading this magazine, you likely fall into the semi-pro category or you're almost there, even if you don't sell your services. If people ask you how to clean a specific car part, or otherwise compliment your vehicle's condition long after you cleaned it, consider yourself in the upper tier.
The Pro Level Will Cost You
The highest level of detailing is found with a full-service professional detailer. Steve Hoffman, owner of Hoffman Auto Body in Carlyle, Illinois, provides a lot of consultation and product suggestions for my most complicated questions. His auto body and detailing services work with a variety of rotary buffers—rotary buffers require training and a deft touch.
Unlike a dual-action polisher, rotary buffers can "burn" your finish and are best left to professionals. Hoffman also stocks a wall of products, polishes and paints for all occasions.
Needless to say, this level of service calls for a substantial investment and he makes his living turning cars into "like new." The bulk of his business is collision repair, but he offers professional detailing services by word of mouth. Hoffman Auto Body also is where local semi-pros go for advice, products and service for their own vehicles. Advanced paint defects, and advanced surface restoration are just some of the services at this highest level of detailing (and auto body repair).
To sum it up, the difference between a semi-pro and professional detailer is usually a substantial investment of money and time for continuing education, a shop, and all the top products and services. In addition, you usually will not find a professional detailer who doesn't offer some sort of body work, painting or collision repair as well.
The best product example I can think of to demonstrate the difference between the two levels is a carpet extractor. A semi-pro will likely have a consumer level extractor like the Bissell "Little Green Machine" (which works quite well, by the way). A pro detailer will have a heavy-duty extractor that has a lot more power, works more quickly, and works all day long on multiple vehicles. However, these cost thousands of dollars.
Another pertinent subject to mention is "cutting edge" products. Much like computers, detailing products are constantly being updated with new technologies and there will always be multiple brands and products to try. Through trial and error, you can find what works best for you.
As a veteran of hundreds of products, I can attest that the premium lines are Sonus products,which are offered exclusively by David Bynon's www.autopiacarcare.com. Meguiar's professional line has also yielded excellent value and results through my experience. Klasse and Stoner offer proven products, too.
For those who are looking to test the best, Autopia offers a new super-premium line of products called "Ultima." These products work in ways that no others have worked before, in my opinion. The greatest advancement is in interior care.
Where detailers once cleaned and dressed, Ultima offers the first (to my knowledge) interior sealant. They have a gel shampoo that works on carpet and vinyl, and their dressing/sealant is truly cutting edge. I've never produced the results and protection on an interior that I've produced with Ultima. I expect that their exterior products have similar quality, but cannot attest to them as I've not sampled their effectiveness. But judging from the interior kit, my money will be spent on their exterior line the next time I re-stock.
Be warned, however—there is a price for cutting edge. Ultima products are among the most expensive detailing products I've ever encountered. For example, an Ultima Interior Clean & Protect Kit, which includes Ultima Interior Shampoo Gel, Ultima Interior Guard Plus, an Ultima Dual-Foam Interior Sponge Applicator and one 16x24" Ultima Autospa Microfiber Towel, runs about $50.
Sonus is an excellent budget choice, but if you're going super-premium and want to work faster and smarter, the extra money will end up buying you time and smoother results.
Using this article as a reference, you can classify your own detailing skill level and do what's necessary to get to the next level, if you wish. Usually, checking out a more upper-tier product line, reading a book or other resources on detailing, and doing friends' and family vehicles on the side to fund your hobby and hone your skills will usually get you into semi-pro territory. And if you're already there, you can do what I do— constantly learn from the new experiences that are inevitable with each vehicle you detail, and never lose that giddy feeling that comes from eyeballing a perfectly detailed vehicle.