AUTO RESTORER'S FIRST 25 YEARS
Over the Past Quarter of a Century We've Had Our Share of Ups and Downs. But Whatever the Circumstances, We've Continued to Learn a Lot and Have Some Fun In the Process.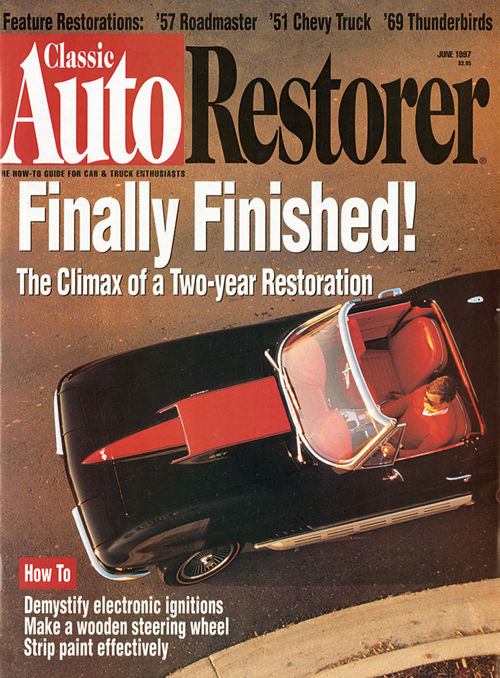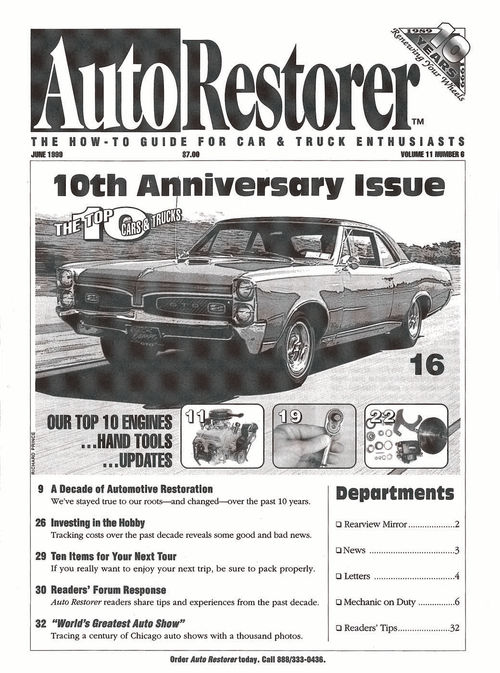 THE FOLLOWING IS a true anecdote. Honest. I'm not making this up: A couple of years ago I received a call from a reader who, from the sound of his voice, was highly agitated and angry.
He explained that he had decided to drop his subscription to Auto Restorer, but then in his final issue, which he had just received that day, we had started a multipart series regarding an engine rebuild.
"Those articles are just what I'm gonna need for my project car," he seethed. "So now I have to renew my subscription."
I wasn't sure if I should thank him or apologize, but he solved the matter by hanging up on me.
Our Approach Since 1989
That irate call was a one-of-a-kind, but it underscores the core values that this publication has had since its first issue came out in June 1989. With every magazine we've published over the past 25 years, our goal has been to give readers information that they can take to their shops and put to good use. Sure, we have features that are meant mainly to entertain or provide glimpses into the fascinating subject of automotive history, but for the most part our writers supply tips and insight that will save readers time, frustration and money. Along those lines, it's always a pleasure to hear a reader say that he took a certain issue out to his garage to consult while he was working… and managed to decorate it with greasy fingerprints in the process.
Recalling the CAR
But while we've stayed with our core values over the years, not everything has remained the same here. There have been numerous changes in the publication over the past two-and-a-half decades, starting with the magazine's name itself.
When we first started to appear in subscribers' mailboxes, we were known as Classic Auto Restorer or simply "CAR."
In our earliest years we also printed on slick paper, carried advertising and came out six times a year.
The CAR acronym was a neat thing to have, or so it seemed at first, but before long it became obvious that the word "Classic" in our original name was causing some misconceptions among potential readers. Some folks, for example, assumed that we limited our coverage to high-end '30s cars, while others guessed that to appear in our magazine, a car had to meet standards set by certain national clubs.
So we started to downplay the word, first by reducing it in size so that it fit between the tops of the "A" and "t" in "Auto" and for our 10th anniversary year — 1999 — we changed the publication's name to the current "Auto Restorer."
But then that wasn't the only change we've seen over the years…there definitely have been others.
We went from bi-monthly to monthly publication in October 1994, only to find that revenue wasn't keeping up with the increased costs of the more-ambitious production schedule.
The magazine needed to balance the monetary scales, so page count was reduced…more than once…advertising was deleted to reduce personnel costs and provide more space for editorial content in a slimmer magazine, and in July 1997 we switched to a less-expensive black-and white format with lower-cost paper stock.
Dropping advertising improved our content and made our jobs much easier in that we were suddenly free to fully speak out in favor of or against products that met or missed our expectations. Furthermore, readers would know that if we recommended a product or service it wouldn't be to appease a company that had purchased an ad in that issue.
On the other hand, removing the color from the magazine stirred some strong reactions among readers, and let's just say that the feelings weren't exactly positive.
That was a time before the prevalence of email, but the move to b&w prompted hundreds of readers to send in letters of protest. A number of people canceled their subscriptions over the switch, but fortunately for us, many others said they would stick with AR as long as we continued to supply them with helpful information…even though they too missed the color.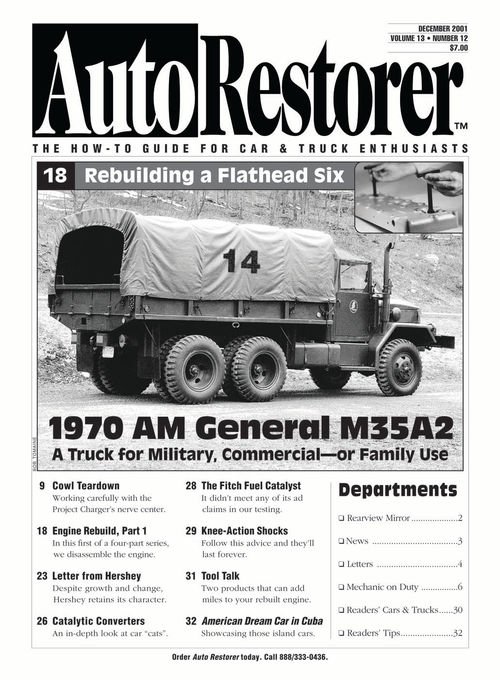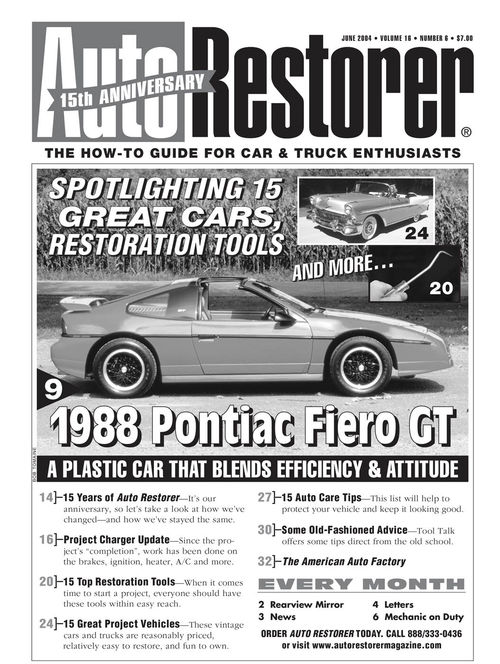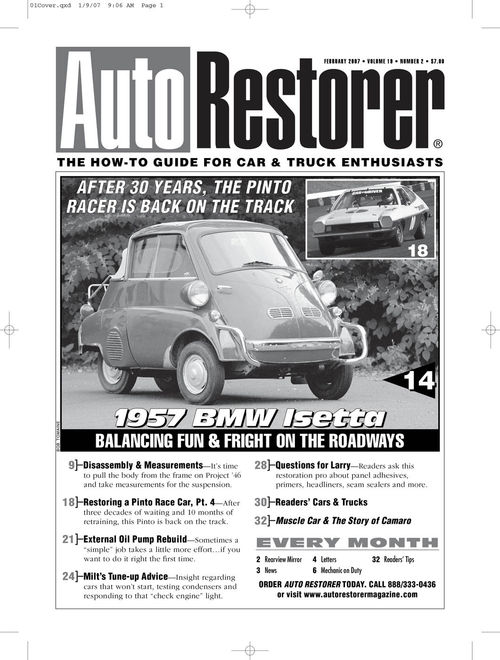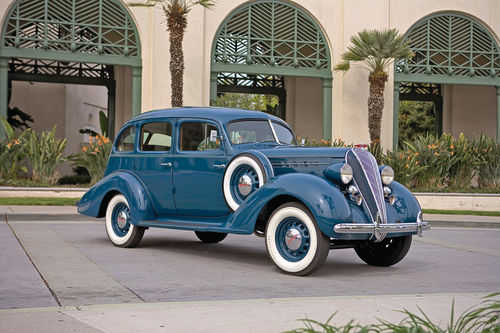 The Gray Scale Was OK, But…
We continued on with black-and-white until March 2008 when thanks to advances in printer and paper technology, color production costs had decreased enough to enable us to return to a life of living color.
As you might expect, no one contacted us to complain about this switch, only to let us know that they appreciated the improved detail that our now-colorful images once again brought their way.
Where Have the Years Gone?
The re-introduction of color, while a very important move, is certainly not the only major change we've seen in recent times.
For instance, vehicles that were just rolling off the assembly line as the first issue of this magazine came off the printing presses are now old enough to have a following among collectors. (We will now pause briefly and take a few deep breaths while we mull the significance of that one.)
Furthermore, the depth and breadth of interests displayed by AR readers have expanded greatly over the years.
While many folks still want to restore vehicles to the totally stock condition the cars and trucks displayed when they first appeared in a showroom and then drive them sparingly to preserve the results of their labors, a growing number of readers have expressed an interest in turning their older cars and trucks into vehicles that they can and will drive on a regular basis.
In fact, one reader complained that he had made his Falcon "too perfect" and now was afraid to leave it in a parking lot. "After years of work, can you imagine coming out and seeing a door ding on the side of the car?" he said. "That would be more than I could take."
So instead of seeking the type of perfection it takes to win a major award, many readers want a personal reward in the form of a vehicle that's a pleasure to own and a joy to take out onto the roadways.
To that end, they buff the existing paint rather than strip and spray; they scrub the interior and replace items such as steering wheels and seats when they can find good replacements in the salvage yards. Beyond that, they make modifications to improve a vehicle's safety, performance and handling…in other words, to make it a more suitable driver for today's faster, more crowded and more unpredictable traffic conditions
These modifications can range from swapping bias ply tires for radials, to installing seat belts and disc brakes, to the installation of a modern, fuel-injected engine and overdrive transmission.
We've also seen more people tending to hold onto a family car or one they purchased themselves, doing more in the way of ongoing maintenance instead of a restoration project. Some of this urge to keep, rather than trade in, no doubt is fueled by the sting many people have felt when they finally had to admit, "I never should have let that (Ford, Chevy, Dodge, etc.) go; it was the best car I ever owned. And I went and sold it for five hundred bucks."
Another trend we've seen in recent years is a growing movement toward the restoration of imports, an interest that follows the growth in new-car market share captured by imported cars and trucks. And we aren't just talking about the restoration of early VW Beetles, either, although they do tend to have an enduring popularity among vintage vehicle fans. British cars have a stalwart following and now Japanese cars have a growing number of restoration proponents as well. Naturally, sporty vehicles such as the Datsun Z cars are a favorite. But even the early Datsun and Toyota sedans can be seen at shows and on the streets, especially on the West Coast where Japanese cars have had a strong consumer base for decades.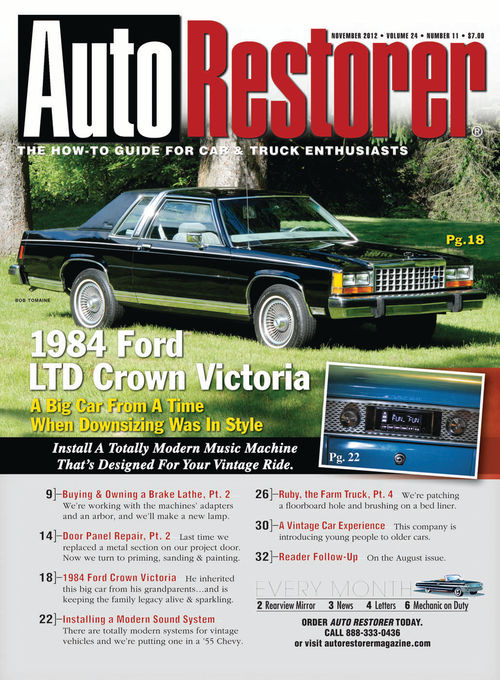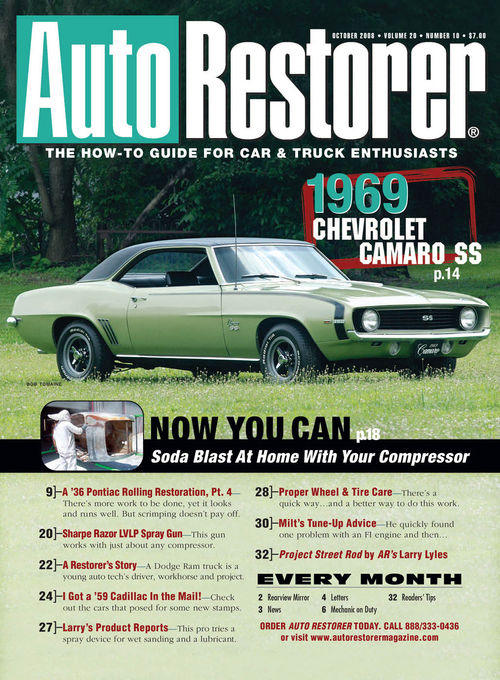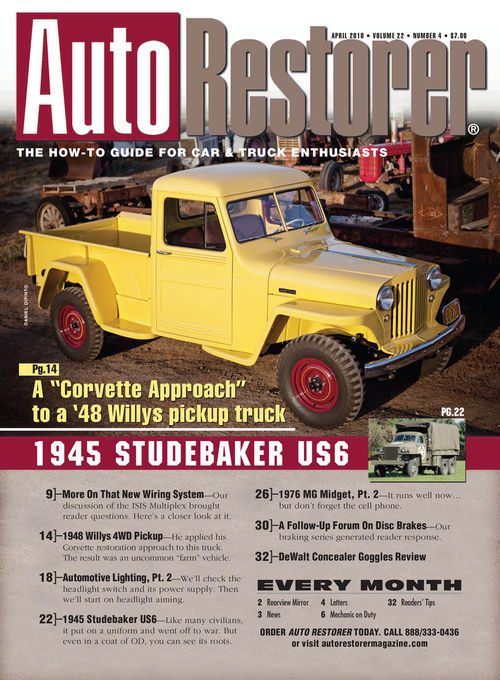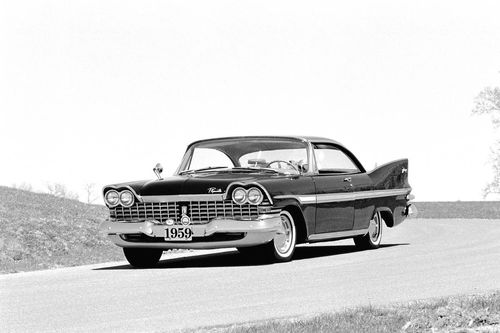 The Sum of the Parts…Makes for Quite a Package
So which group of vintage vehicle fans has the right approach when it comes to participation in the hobby? Is it the bone stock contingent? The folks who are into modifying drivers? The people who are maintaining cars and trucks that they bought new? How about the folks who are devoted to domestic cars and trucks, or the ones who prefer a European or a Japanese vintage ride?
There's no doubt about it. When asked that question our answer is a resounding "Yes! Each group has the right idea."
After all, if a person truly enjoys his car or truck; if it's worth every hour and dollar he's put into it, then he's definitely made the right choice.
The way we see it, diversity of that sort is the key to the future of the hobby. It also is the essence of another extremely important trend that we've seen here, and that is the ever-growing level of reader participation in the magazine. One of our greatest assets is our highly experienced, insightful group of readers who — fortunately — don't hesitate to share the broad spectrum of their thoughts and know-how with other members of the AR family. Check our Letters pages, our Mechanic On Duty section or any of our numerous reader-participation articles, and you'll see what we mean.
Looking Down the Road
So where do we go from here? Our plan is to continue to provide the type of information that hobbyists can put to good use and to present it in an informal atmosphere that we've often said is akin to a group of people gathered in a garage or driveway all taking their turns at talking and listening.
It's an approach that we believe has worked well for the past two-and-a-half decades…even if from time to time it might tend to annoy a reader and result in an angry phone call.