THE VIPER'S Farewell Party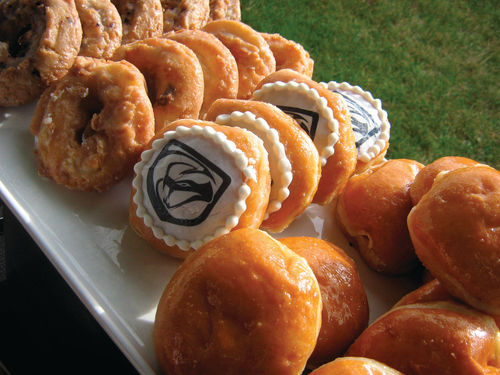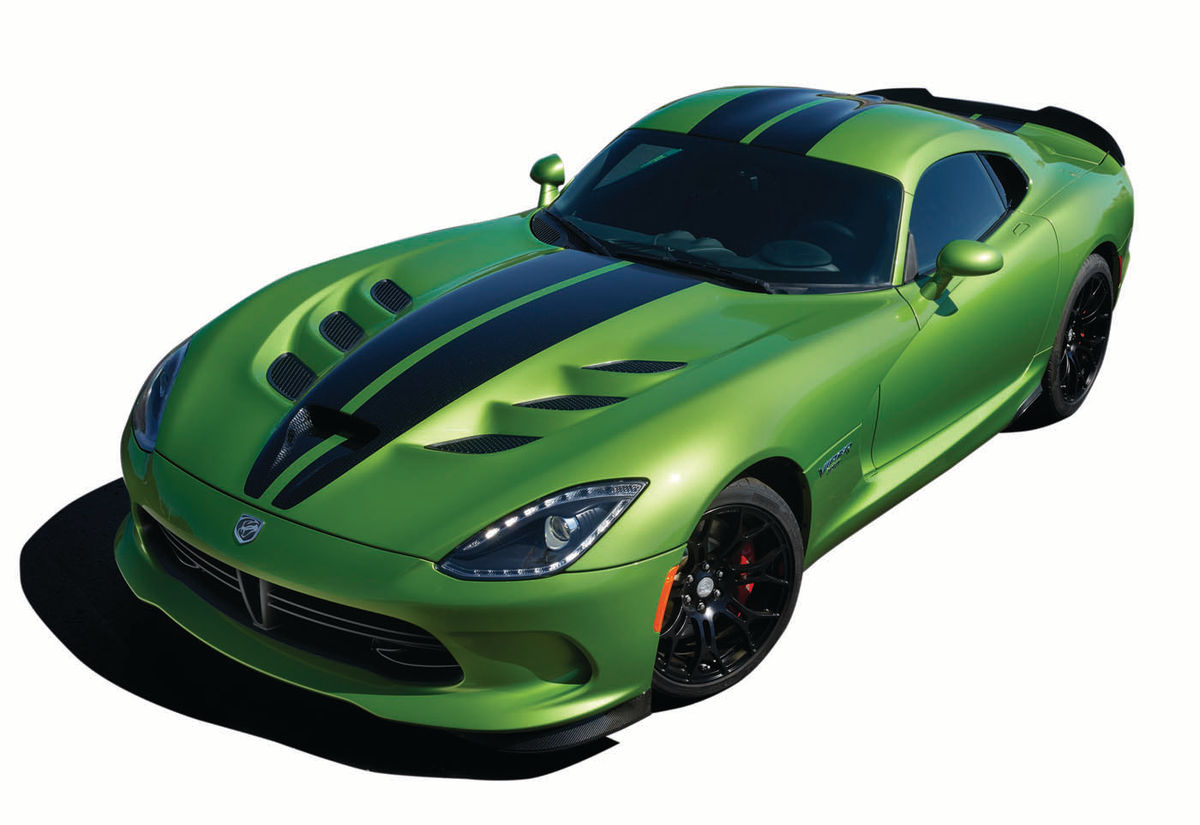 The Host Thought There Would Be a Light Turnout of the Faithful to Honor the End of Viper Production. It Turned Out to Be Much More Than That.
Editor's note: When Fiat Chrysler Automobiles (FCA) announced that it would end production of its highperformance Viper sports car after 25 years of production, we asked Auto Restorer contributor and Viper owner Bob Swartz (he has two, a '95 and a '13) to talk with some of his Viper-owning friends about the car's lure and their report appeared in the July issue. Then FCA decided to host a gathering of Vipers as a farewell to the brand. We knew Bob would be on hand for that so we asked him to share the day with us. Here's his latest report:
Many of us in "Viper Nation" thought that the "Viper 25th Anniversary Celebration" sponsored by Fiat Chrysler Automobiles (FCA) would be a farewell due to the imminent conclusion of Viper production. But the thought of sadness actually turned out to be a celebration of the Viper: 1992-2017. And that's for two big reasons:
First, despite the scheduled end of production, everybody on hand just wanted to celebrate "their" car.
Second, the size of the crowds of car lovers of all descriptions who saw the cars passing by or heard about it on the radio made it a huge public celebration.
Here's how it went:
The folks at FCA and the Conner Avenue Assembly Plant in Detroit, site of Viper production, put together a nice, straightforward plan. They would simply gather some faithful Viper owners, club members, and company "team
members" at the Conner assembly plant for three hours to have a short speech, some snacks and self-guided tours of the plant.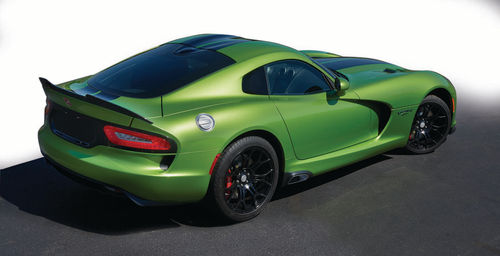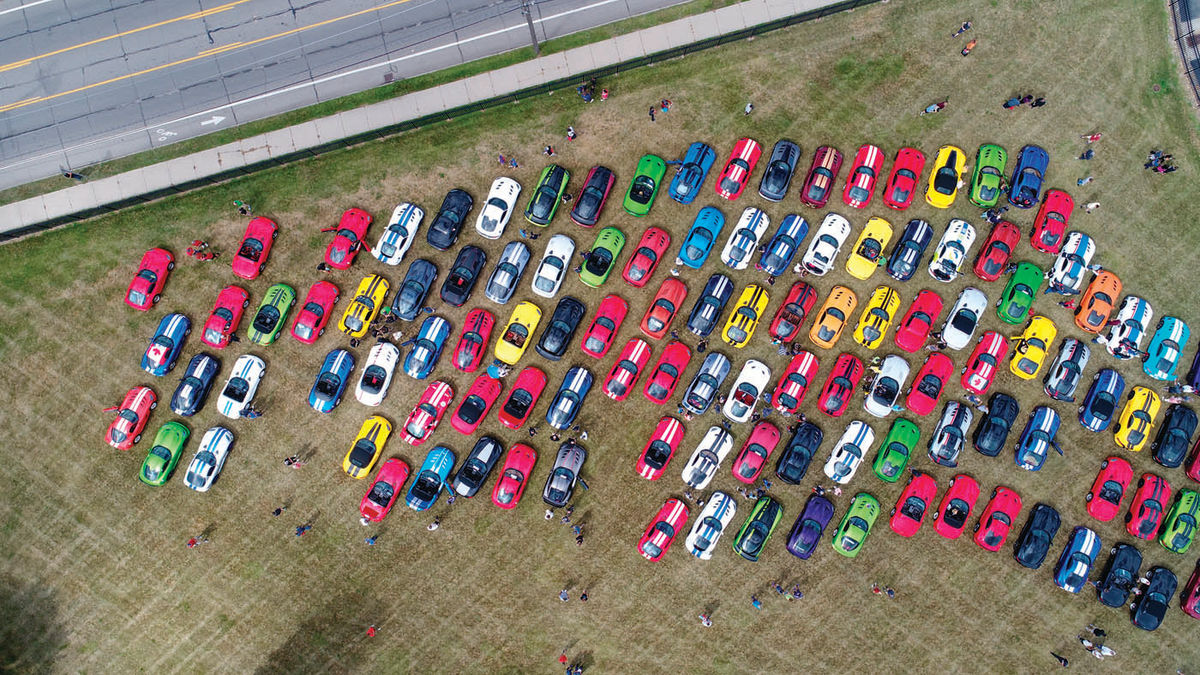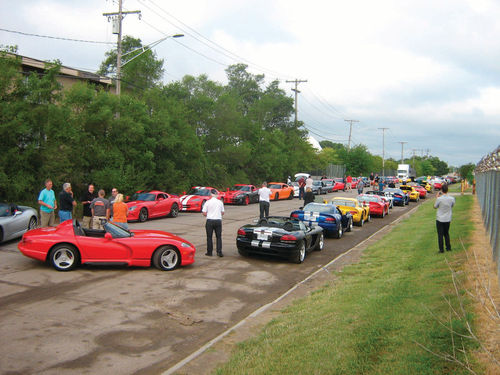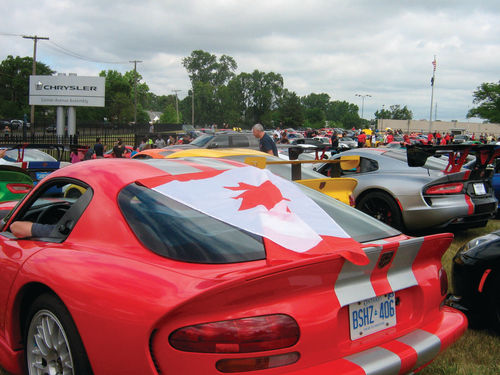 Since they expected that a fairly small number of Viper owners would be attending the gathering at the Connor plant, plans called for it to be followed by a caravan of Vipers—with a police escort—to the M1 Concourse, an automotive venue in the nearby city of Pontiac that includes a track, skid pad and event areas.
And that's all it was supposed to entail…until literally hundreds of Viper faithful responded.
Viper Owners Are Early Risers
By my count, it turned into a gathering of 400 Vipers and owners who had scooped up enough tickets to balloon the caravan until it had to be limited to (just?) 200 Vipers. This parade of power traveled the 22-mile trek from Detroit to Pontiac.
The other 200 Vipers that couldn't be included in the initial group were welcome to the Connor plant celebration and to follow the route to Pontiac but without the caravan's police escort. And the police, primarily from Detroit and the Wayne and Oakland County Sheriff's departments did an outstanding job of controlling both the local traffic as well as those in the caravan. We passed through nine different communities via the iconic thoroughfares of 8 Mile Road and Woodward Ave. (state route M1) with additional short sections of Van Dyke and Telegraph roads.
Through it all, there were Vipers of all years and colors as far as the eye could see.
Other observations from the day:
• The line waiting for the gates to open at Conner Avenue Assembly started forming sometime before 5 a.m. That was four hours prior to the opening.
• By my count of license plates there were at least 23 states and provinces in attendance.
Here are some insights from the many Viper owners I talked to:
• Shawn from Toronto: "I'm just here to celebrate the Viper."
• Mel from Miami: "I'm here because of my wife. My wife said 'let's schedule our visit to Detroit so you can go to the Viper celebration.'"
• Jim from New Jersey: "I just had to do it. Besides, I don't know how much longer I'll be able to do this kind of thing."
• Steve from Wisconsin: "I just had to do it. I'm a long-time Viper lover so I drove mine here."
• Johnny from LA came up to me as I was leaving one venue just to talk about my 2013 and his 2004 that had just turned 50,000-miles during his drive to Michigan. (It's certainly no trailer queen.) He planned to drive his car as long as he could and enjoy every minute and mile he covered.
• Cory from Dallas was a young fellow there with his dad. Though they don't own a Viper he said, "I've always loved the Viper and one day I'll get one for myself." Until then he had a book about the creation of the 2013 (Gen V) reintroduction model and was collecting autographs from the current and former Team Viper people on hand who had created the car.
Honoring a Hometown Hero
In addition to the celebration on Saturday, there was a brunch the day after the celebration that had been quickly organized by Ralph (Head of Design, FCA-Global" and champion of the Gen V Viper) and Doris Gilles. When they found out the event had grown to attract so many folks from so many different and distant places they couldn't let it be for just one day. They felt the folks that did so much to arrange their schedules and travel as far as they did needed something more. (I might add that Ralph is a wickedly good performance driver.)
So what can summarize all of this delightful chaos?
• One person stated that this wasn't the "end" of the Viper because the Viper mystique will last forever. Now in my humble opinion that's a positive statement for not just this particular car but for the entire universe of auto hobbyists.
• The Viper definitely qualifies as one of our domestic automotive hometown heroes. It's a car that was engineered in Detroit; it was built in Detroit... the engine assembled and full car assembled from a bare framework in Detroit! All Vipers have been "born" in Detroit and nowhere else.
So if someone doubts the prospects of the automotive hobby, relax! And keep up the good work. This "simple" and "informal" celebration clearly illustrated something Ralph Gilles told me that applies not only to Vipers but to our hobby in general: "It insulates us from the other 'craziness' in our world and gives us something in common."
To that I'd add…long live the Viper, the auto hobby and the activities that bring us together and help us find reasons to stay together.