Here's a 707 Horsepower Option for You
So you've been considering a Chevy 350 V-8 crate engine for your latest project but they're generally rated in the 190-290 horsepower range and you'd like a bit more punch under your hood. Well, you're in luck because Mopar has just introduced something that definitely will speak to your horsepower craving...and then some. No doubt you're familiar with the Dodge Charger and Challenger Hellcat editions...the ones that come with a 6.2-liter supercharged Hemi V-8 that's rated at 707 horsepower and 650 lb.- ft. of torque. So equipped, the Hellcats have been known to turn in 0-60 times of around 3.5 seconds and hit top speeds approaching 200 mph.
Here comes the good part... Now you too can have those levels of performance in your vintage ride with the "Hellcrate" Hemi 6.2-liter crate engine and new engine kit just introduced by Mopar.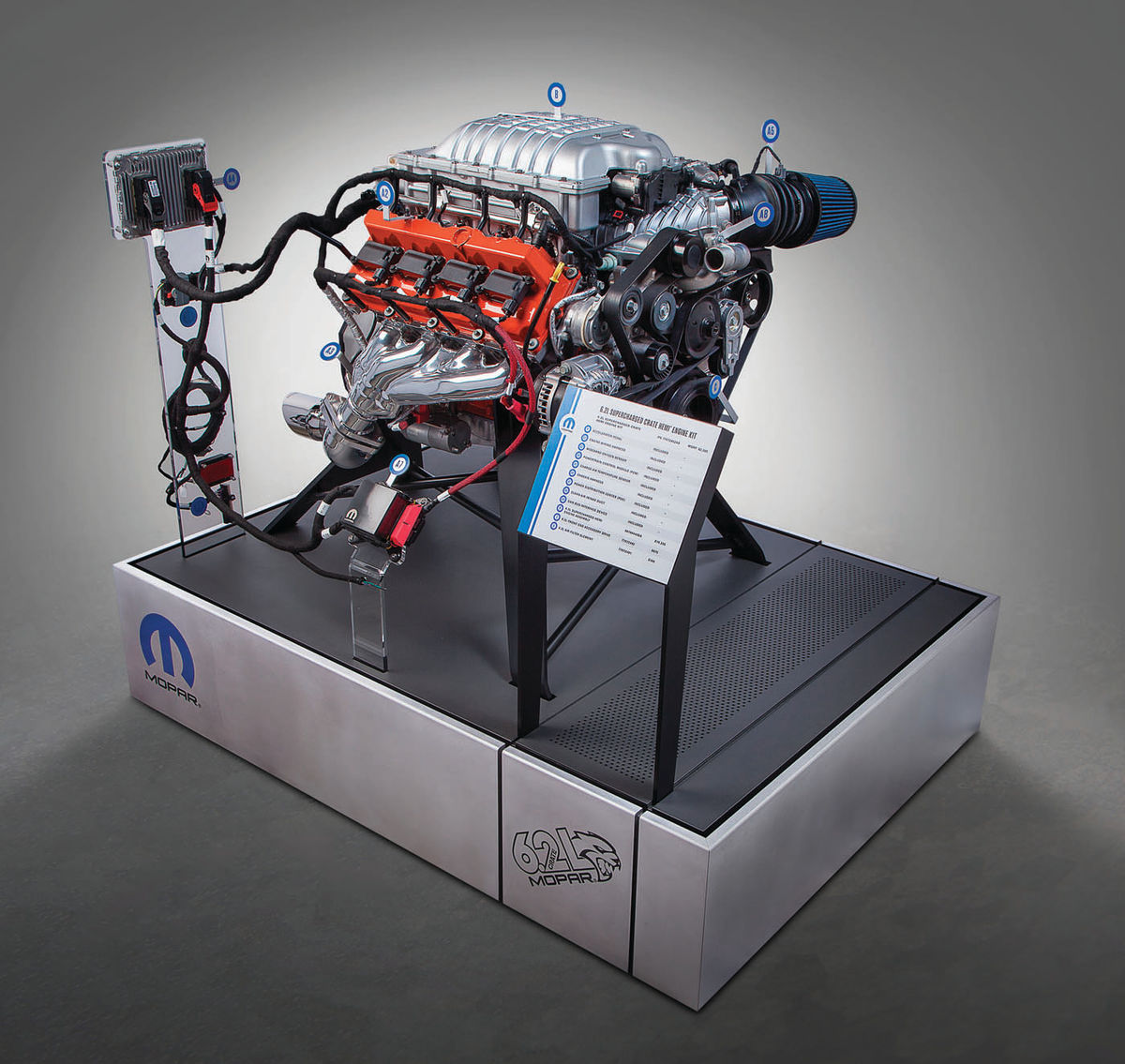 "Never before has a supercharged, factory-direct 707-horsepower crate engine kit been offered, and we are proud to be the first to deliver a solution enthusiasts have demanded," said Pietro Gorlier, Head of Parts and Service (Mopar), Fiat Chrysler Automobiles (FCA). "This ultimate powertrain option fits the needs of owners and fans who demand iconic performance." To order your new engine you'll want to visit www.moparhemicrate.com. If you're working with a pre-1976 vehicle, you'll also want the new Mopar "Hellcrate" Hemi Engine Kit which the company says will provide a "plug and play" approach to the installation of your 6.2-liter supercharged crate Hemi.
The kit includes a powertrain control module (PCM), power distribution center, engine wiring harness, chassis harness, accelerator pedal, ground jumper, oxygen sensors, charge air temperature sensors and fuel pump control module. Mopar says the kit "is optimized" for use with manual transmissions. Furthermore, if you buy the engine and kit together, you'll receive a Mopar three-year/ unlimited mileage warranty.
Also available from Mopar is a Front End Accessory Drive (FEAD) Kit which includes an alternator, power steering pump, belts, pulleys and more for use with the new engine and Hellcrate kit.
But before you start having visions of you and your favorite ride burning back tires for the amusement of your pals at the next car club meeting or show, you'll need to consider the price tag for this super-powerful engine and installation kit.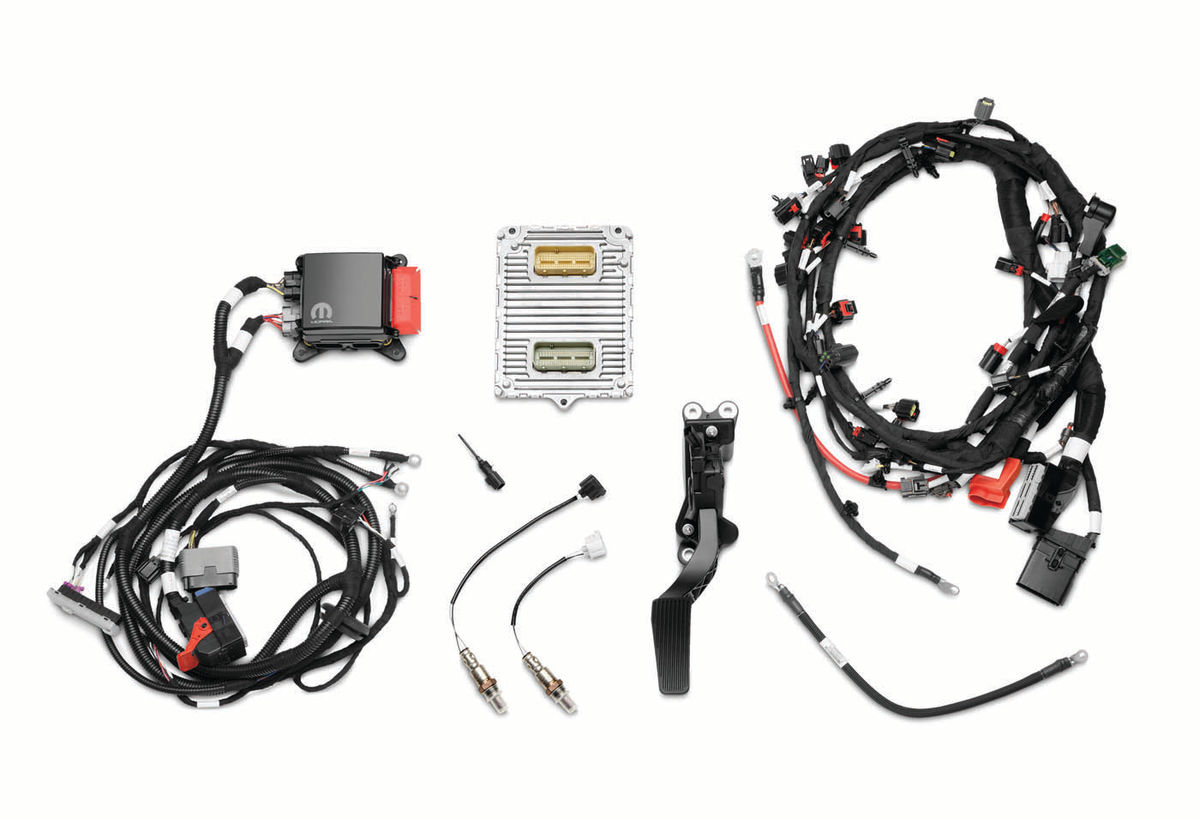 The Mopar 6.2-liter supercharged Hemi engine is available for an MSRP of $19,530 while the Engine Kit carries a price tag of $2195 or a total of about $22,000 to turn your vehicle into the quickest car in your club.
On the other hand, those Chevy 350 crate engines we talked about earlier are priced at around $2500 depending on the components involved.
Well, it's something to think about. And at least it's nice to know you do have an option available...if your need for speed should take a sudden jump.