CHRYSLER IS A SURVIVOR... FOR NOW
The Future of the Long-Running Brand Is In Question… But We've Seen Its Past and That's Pretty Impressive.
There's been much speculation recently regarding a questionable future for the venerable Chrysler brand. In fact, just prior to management's annual Capital Markets Day presentation regarding the future of Fiat Chrysler Automobiles (FCA) several members of the media predicted that CEO Sergio Marchionne would use that platform to announce the impending end of Chrysler.
But instead of presenting a timetable for the marque's demise, he commented that people have been "talking nonsense" regarding the Chrysler brand. That brought some relief for Chrysler fans but at the same time Marchionne said nothing that would give assurance of a strong future for Walter P. Chrysler's namesake.
"This presentation's focus is on global brands," Marchionne told his Capital Markets Day audience. "I think Chrysler is going to continue to be relevant in the U.S. Don't expect it to be a global brand."
In other words, don't expect Chrysler to get much corporate backing for future development. In fact, FCA said that over the next five years its plans call for just 25% of its capital investments to be spread over Chrysler, Dodge and Fiat. The company's big money will be used for its "global brands"…Jeep, Ram, Alfa Romeo and Maserati.
This, in turn, resurrected the speculation that Chrysler's days are numbered. Within five to 10 years, these industry observers predict, the iconic brand will become another remnant of automotive history. After all, they point out, even now the Chrysler badge is affixed to just two vehicles, the aging Chrysler 300 and the Pacifica van. So how long can Chrysler survive in today's competitive automotive marketplace without significant product updates or outright replacement vehicles.
Back to the Past
Wondering about the future pathway for Chrysler certainly makes for an interesting topic, given the company's nearly century-long history, but for folks in the vintage vehicle hobby, that history is of even greater interest to us, so we figured this would be an appropriate time to consider some of the products that have rolled off Chrysler's assembly lines over the decades.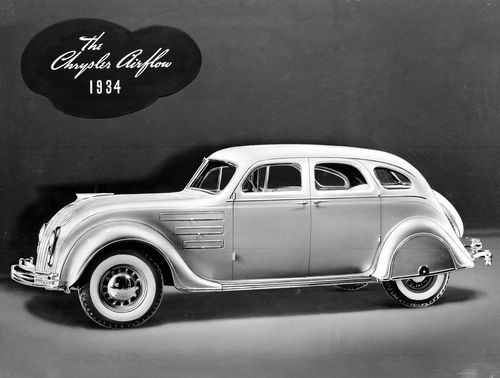 As you can see from the images on these pages, a lot of nice iron has carried a Chrysler badge since the first of the breed was produced in the 1920s. Who knows, you might even encounter your next project or driver here.
So why don't we start at the beginning…
He Chose Machines Over College
Walter Chrysler was the son of a locomotive engineer and his early and enduring interest in machinery led him to forsake college and instead serve a machinist's apprenticeship, with an early career that involved mechanical jobs in the railroad industry.
After moving to the automotive industry, Chrysler climbed the executive ladder to the top and teamed with three former Studebaker engineers, Fred Zeder, Owen Skelton and Carl Breer. Together, they shaped his company into one known for its engineering prowess.
The first of the Chrysler brand was the 1924 Chrysler Six, an all-new car with a light, high-compression (4.7:1 which was "high" at the time) six-cylinder engine and the first use of four-wheel hydraulic brakes in a moderately priced vehicle. The Chrysler Six also was quite well-equipped, with a list of features including aluminum pistons, replaceable oil and air filters, full-pressure lubrication, tubular front axles, shock absorbers and an engine temperature gauge on the instrument panel.
Ahead of Its Time
Within a decade of its founding, Chrysler Corporation had introduced several automotive "firsts" including Floating Power (a new method of mounting engines to isolate vibration), the above noted replaceable oil filters, downdraft carburetors and one-piece curved windshields.
In 1934, with advice from aviation pioneer Orville Wright, Chrysler built a wind tunnel to test body shapes. That led to the first unit-body, aerodynamic car—the Airflow. The idea came from engineer Carl Breer after he tested conventional car shapes in a wind tunnel and found they registered much less drag if they were to travel "tail first."
Chrysler's aerodynamic Airflow "streamliner" was dramatic and definitely ahead of its time. The pioneering unit-body construction offered greatly improved handing and passenger comfort. The Airflow also featured recessed headlights, a low step-up height, a standard in-line eight-cylinder engine, automatic overdrive and good gas mileage with 21.4 miles per gallon on a coast-to-coast run.
However, the Airflow's design was a bit too different for most consumers and while the car is prized by collectors today, its production run was brief, ending in 1937.
I'll Take New York
In 1938 a new model was introduced that would prove to be record-setting in its marketplace longevity. The richly appointed New York Special, soon changed to the Chrysler New Yorker, went on to become America's longest-running automobile nameplate (1938-96).
A Standout Model of the Pre- and Post-War Years
Perhaps the most striking Chrysler of the prewar years was the 1941-42 Town & Country, a "barrelback" sedan expanded into an aerodynamic station wagon and trimmed with ash-and-mahogany side panels. When peacetime returned, the ash-and-mahogany trim of the 1946 Chrysler Town & Country sedans and convertibles succeeded the pre-war T&C station wagons with a two-door hardtop becoming the last of the real T&C woodies in 1950.
Unleashing the Hemi
Entering the '50s, Chrysler changed the automotive world with the 1951 development of the hemispheric-head V-8 engine. The Hemi combined better combustion, higher compression and lower heat loss to create more horsepower than previous V-8s. Over the years it has grown in displacement and power and just happened to become legendary as well.
At your next car show mention the fact that "that Mopar over there has a Hemi under the hood" and you know that at least several people will head on over in that direction.
The Forward Look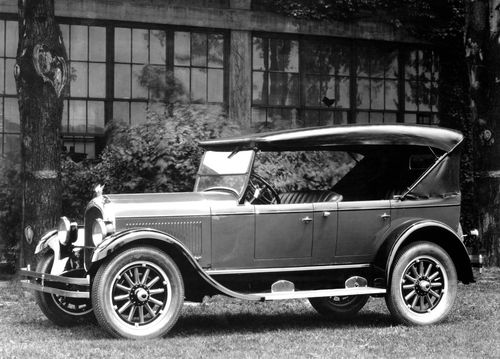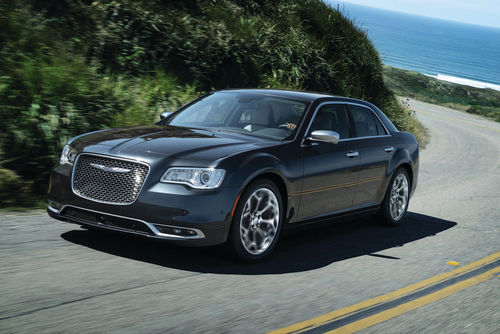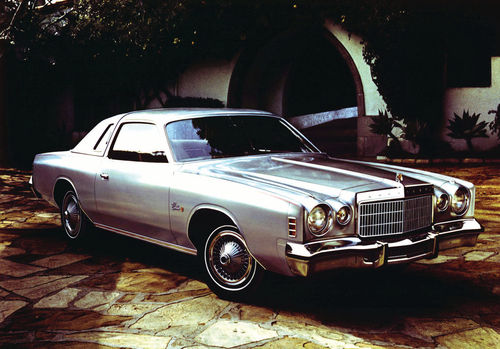 Designer Virgil Exner, who was brought on board in 1949 from Studebaker, gave Chrysler a real boost with the sculptured Forward Look designs of 1955. The Forward Look flagship was the 1955 Chrysler 300 (seen on this month's cover), a car that combined smooth styling with Hemi power. Some will argue that the 300 was the first muscle car, but however you would label it, this Chrysler set performance records throughout the 1950s, including a 143-mph run at Daytona Beach.
Speaking of performance, the 1957 Chrysler 300C was equipped with a standard 392-cubic-inch, 375-horsepower Hemi, two four-barrel carburetors, a high-output camshaft, Torsion-Aire suspension and the company's new TorqueFlite automatic transmission, making it the fastest, most powerful production car built in America that year. It became known as the "beautiful brute," a nickname which has since been applied to all of the Chrysler 300 Letter Series performance cars built from 1955 through 1965 and the 1970 300 Hurst as well.
Other noteworthy Chrysler engineering feats of the time include the first "safety cushion dashboard," the push-button transmission, power steering, torsion-bar suspension and a practical alternator. The alternator was introduced in 1960 and became standard equipment one year later.
Cordoba and Its Corinthian Leather
With the '70s came a new design from Chrysler—the Cordoba, a 115-inchwheelbase coupe that was presented as "Chrysler's new small car."
It was an attention-getting vehicle, both for its looks and for a very memorable TV commercial with actor Ricardo Montalban. Ask anyone who saw the ad and no doubt they'll immediately recall the actor's line praising the Cordoba's "rich Corinthian leather" interior (although in some ads he referred to it as "soft Corinthian leather").
Return of the T&C
With the '80s, Chrysler again stirred the market, this time with a minivan. The vehicle proved to be quite popular with consumers and that level of demand eventually led to an upscale version known as, what else, the Town & Country.
The Future…
We certainly can't predict what lies ahead for the Chrysler brand, but as you can see from these pages, the past nine decades have provided a variety of vehicles for your consideration, from a well-engineered '20s car to a practical minivan…or maybe you'd like some Corinthian leather of your very own.