WHENEVER YOU GO to a car show or cruise night, I'll bet you're automatically drawn to a certain type of car or truck.
Are muscle cars your favorite? Maybe you're drawn to '50s fins, the sweeping lines of a 1934 Chrysler Airflow or the rugged simplicity of a Ford T.
And then there are the rods.
For some people, the idea of considering a rod is like contemplating a trip to a foreign land where they definitely do things differently. The often flamboyant paint jobs, the chopped tops, lowered bodies and occasional flame or two running down the side truly put them in a class apart from the restored and slightly modified cars and trucks you encounter.
If you've never been one to give much thought to the work and engineering that goes into a rod, this book will be a worthwhile investment for you.
The images, as you can see from the 1940 Willys woodie and 1934 Ford five window coupe reproduced on this page, are all done in an artful manner with stark black backgrounds. They are the work of Peter Harholdt, who has photographed numerous works of art for museums and exhibit catalogs at the same time that he's been a Sports Car Club of America racer and all-around auto enthusiast.
But what you'll find to be just as noteworthy as the images are the interviews with 20 of the leading hot rod builders/restorers in the field today. The profiles were done by Ken Gross, an auto writer and former executive director of the Petersen Automotive Museum in Los Angeles.
Consider these comments from rodder Vern Tardel regarding a flathead engine. "…I appreciate its simplicity," he said. "It's forgiving. When you put it together right, it runs dependably. You can get the spark plugs out without burning your hands. When you take the distributor off, you can look at the points and tell if it's going to work or not."
Or listen to Dave Crouse when he talks about his introduction to wrenching at age 13. "I worked with an older man who taught me all about being a purist," he said. "We restored a 1917 Model T together and when it was finished, we drove it to Hershey." So when it came time to tackle a vintage rod that had been greatly altered over the years, Crouse studied numerous period photos and films of the vehicle in its earlier years to help him take the vehicle back to what it had been decades before.
Jim Lowrey, Jr. relates that if a potential customer comes into his shop and "suggests a radical, ultra-modern car, they can sense that I'm not into that. If you destroy all the original elements of an older car, it hurts its value. Ford did a tremendous styling job in the '30s. How do you re-invent a '32 Ford roadster?"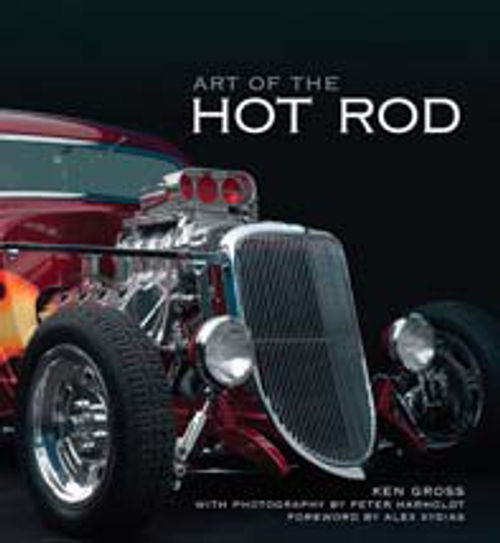 And, just as restorers wonder how younger generations will relate to the hobby, rodder Vern Tardel noted that he sees younger people getting involved with Japanese cars just as young people in the '40s rodded Ford roadsters. Tardel said a common sight at his local drag strip these days is young people "with little Japanese cars, tweaking the engines with laptops."
OK, so if rods have never been your favorite mode of transportation, I'm not saying this book will turn you into a convert. But it will expand your appreciation and understanding of the automotive world…and the many diverse factors that have made lifelong car fanatics out of so many of us. —Ted Kade
Motorbooks—400 First Ave. North, Suite 300, Minneapolis, MN 55401; motorbooks.com; ($40)