1983 CAdillac Sedan Deville
He Found That Good Things Come In Large Packages.
I HAVE BEEN reading Auto Restorer for several years now and I always find it packed with useful information. I was especially pleased to see the 1989 Cadillac Brougham on the cover of the January issue because I didn't think there was anyone else interested in these big, newer cars.
I am the second owner of the 1983 Sedan Deville seen on these pages, and everyone I know looked at me like I was crazy for buying something this big.
This car has the HT4100 engine, which means it is a small block 250 cid V-8. This does make my car somewhat uncommon since there were not many small block Cadillac cars built.
I know you've heard this one before, but in this case it's true—my Cadillac originally belonged to an older lady who only drove it to the grocery store and the beauty shop. It has been in a heated garage from the day she bought it. It is completely unrestored and has less than 50,000 miles on it.
A Mixture of Model Ts & Cadillacs
I am really a Model T guy but I did own a 1956 Cadillac Sedan Deville when I was a senior in high school. That was a long time ago; I graduated in 1960. That was a great car, it was powder blue and I have always wished I had it back. I like Cadillacs, but the older ones are out of my price range.
My wife and I are involved with a charity group called Saint Vincent De Paul, a Catholic organization that helps people with the utility bills, rent, furniture, clothing, and other necessities in life. One day my wife received a call from one of her friends whose grandmother had passed away and they wanted to donate some of her things to SVdP. When my wife went to check it out, she spotted the Cadillac.
Having a Cadillac for Lunch
As a little bit of background, my wife has accompanied me on several trips to auctions and to pick up Model T cars and parts. In fact, we managed to give her a black eye once while loading a Model T Truck frame onto the trailer. As if that was not enough, we also broke her glasses. I think I was apologizing for a month after that one. She never got angry but, in a way, that only made it worse.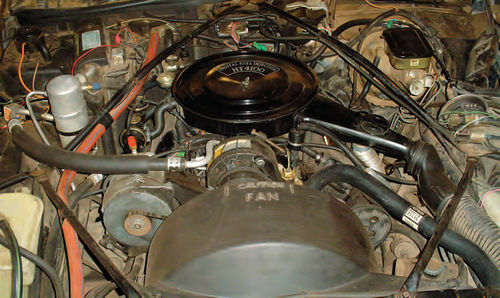 Needless to say, she knows what a car nut I am. Anyway, she saw this Cadillac and remembered how I am always talking about "barn finds." (I think she considered this to be a barn find.) She called me at work and I went to check out the car on my lunch break.
One Quick Telephone Sale
I took the car for a drive and found the brakes were grabbing and the headliner was sagging. However, those are things that can be fixed…and I knew that I was sold on the Cadillac.
The lady who showed us the car was not the executor of the estate so I left word for the executor to call me. It wasn't until the next day that I got the call. My wife and I were on our way to Lawton, Oklahoma, a good 50 miles from where the car was located, when the call came through on our cell. So I closed the deal on the telephone while driving. I know; telephones and driving shouldn't mix.
Difficult Plugs & a Headliner Disappointment
I have done a few things to the car but nothing major. The first thing was the brakes. As I said, the brakes were grabbing and I had to replace the linings and turn the drums.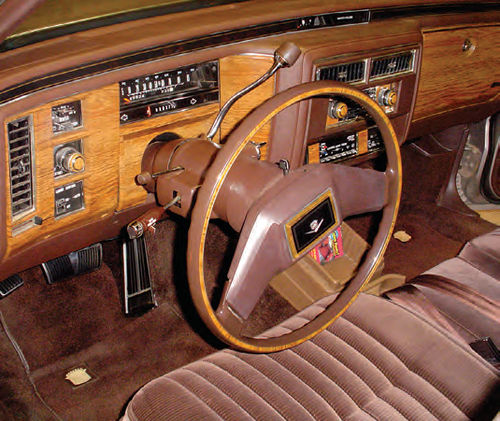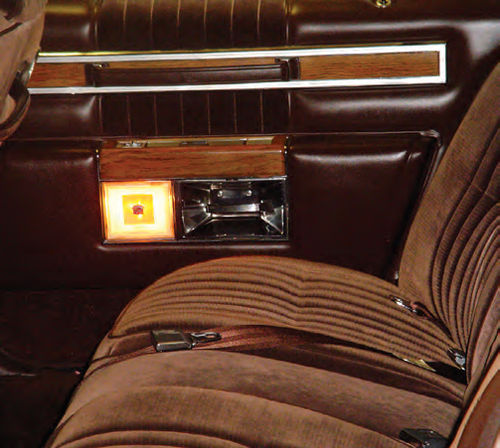 I then decided to pull the spark plugs and clean them because there was a slight miss. Now that was an interesting job. This car has so many things stuffed under the hood (see the photo at the bottom of the previous page) that it was almost impossible to get to the plugs.
I next decided to fix the headliner and I'm afraid that was a mistake as I took it to a shop to get it fixed…and they replaced it instead. I would have liked to have kept the original headliner in place.
I took the hubcaps apart and cleaned and waxed each spoke and then put them back together. This car has special bolts to hold the hubcaps on and, as you might expect, you have to have a special wrench to remove them. One of the center covers had a broken clip so I had to fabricate one for it.
I did have to replace the fender filler panels on the front of the car. Those plastic panels were so brittle if you tried to wash the car they would have cracked. I used the new ABS (Acrylonitrile, Butadiene and Styrene) plastic panels as replacements.
Interestingly, the original spare has never been on the ground. The lady who originally owned the car did not trust the little "doughnut" spare. So she had a full size spare put in the car and she kept the doughnut in the garage.
Although my car is not a Brougham it does have many of the looks and features of the Brougham version. Just some examples are the headlight, bright light and turn signal indicator lights that are mounted on the front fender. It even has turn signal indicators on the inside just above the rear window. They are clearly visible in the rearview mirror.
Unfortunately, Parts Are Scarce
This is not a daily driver. I take it out maybe two or three times a month for a pleasure drive and the trips are usually under 50 miles as I am trying to keep the Cadillac's mileage low. But even on my short drives it still gets a lot of stares from people who are checking it out.
So far, our outings with the car have been uneventful…except for the onlookers. However, my wife does have some apprehensions about riding around in a 26-year-old car, with our biggest concern being, if it breaks, where will we find parts to fix it? Most of the dealers have stopped carrying parts for this car.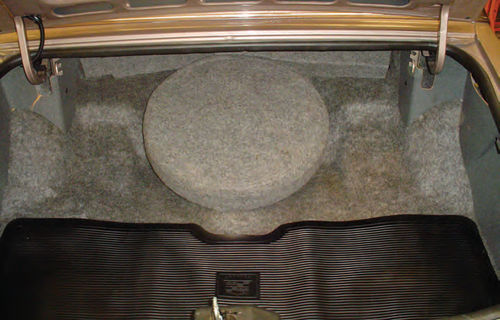 Other than the concern about parts availability, this Cadillac is a pure joy to own and drive, and is quieter than a lot of the newer cars. There is very little road noise in this car.
I think people are missing out on a great experience with some of these older and bigger cars.
Contemplating a Visit With Larry
I'd like to add that I really enjoy Larry Lyles' articles and have even received some advice from him on the restoration of my 1925 Model T Ford Depot Hack.
I hope to visit Larry's shop in Amarillo, Texas, sometime soon since he is only about three hours drive from where I live in Oklahoma.
Keep up the good work, and keep your publication coming.