THIS TOYOTA'S BEING DROPPED… AFTER 50 YEARS OF SERVICE
While vintage Japanese cars haven't drawn the interest given to domestic and European vehicles in this country, one Japanese model has suddenly gained spotlight status.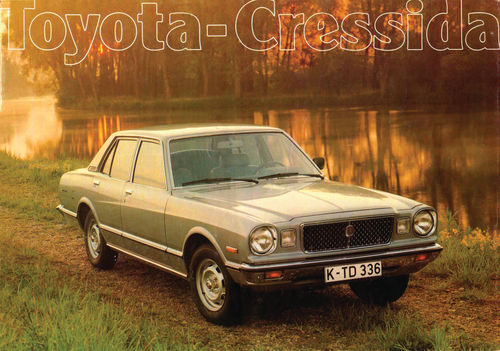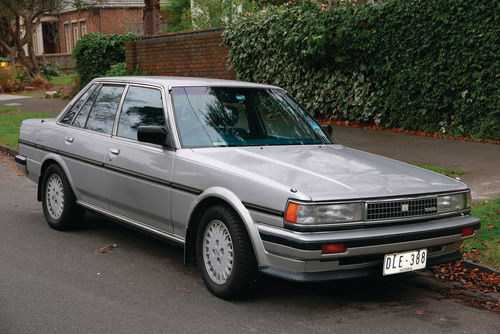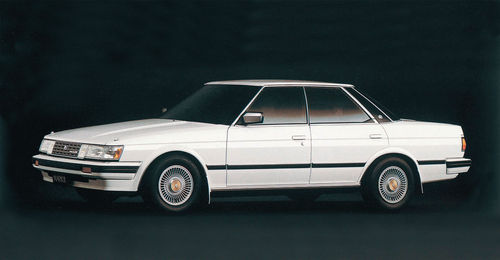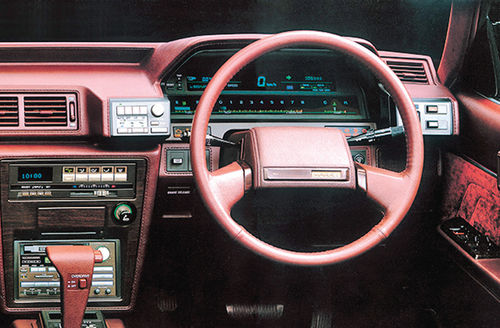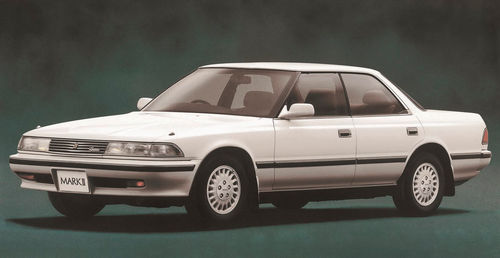 half-century in production. And as we all know, the end of an era and ensuing scarcity of available products generally leads to increased demand among collectors.
The vehicle in question was known as the Mark II when it was introduced in 1968 in Japan and that name was changed to the Mark X in 2004.
As with any vehicle that has been in production for five decades, it has evolved over the years with styling, powertrain and instrumentation changes to the point where the current model bears little resemblance to the vehicle that rolled onto the roadways in the late '60s. But at its core, the car has retained its basic personality as a comfortable, upscale rear-wheel-drive sedan with good performance characteristics. Over the years, Toyota positioned it as an alternative to its extremely popular frontdrive Camry while some folks have likened the Mark to something of a Japanese BMW. And along the way, some 4.7 million units have been sold.
By now you might be thinking that you've never heard of this car, even if it was produced for 50 years and sold in the millions. But that's because it never was marketed in this country badged as a Mark II or X. Instead, starting in 1972, the car was imported to the U.S. as the Corona sedan. And when the body style changed in 1977, it became the Cressida, and was sold here with that name tag until 1992.
And while the Corona and Cressida never approached the popularity that the Camry has attained in the U.S., they made inroads for the Japanese auto industry in this market and have a dedicated fan base here that appreciates the cars for their historic value and solid qualities as vintage, yet modern, drivers.
Leaving In Style
While we won't see them here, Toyota is saying so long to its Mark cars with a Mark X 250S Final Edition that will be available in two-wheel and four-wheel drive configurations.
The Mark X Final Edition comes with a list of exterior and interior features that set it apart from its predecessors. On the exterior, it has 18-inch dual-spoke alloy wheels and a custom front bumper, and buyers can choose from White Pearl Crystal Shine, Silver Metallic, and Precious Black Pearl for the body color.
Inside, a dual-tone black-and-red upholstery will be used on the seats and door panels, with red stitching on the four-spoke steering wheel, shift boot, doors, seat bolsters and armrests. These special edition cars carry an MSRP of $30,500 for the two-wheel drive version and $32,000 for four-wheel drive.
A Victim of Changing Tastes
If you're wondering what has brought this long-running sedan to the end of its road, well, give it a moment's thought and the answer will come to you.
That's right, the shift in consumer demand from sedans to SUVs is a global phenomenon and once-popular cars are being pushed into the history books by their utility vehicle siblings.
But if you happen to be one of those folks who still enjoys owning and driving a Corona or Cressida, we'd like to hear from you and see some photos as well.
Because no matter what may be happening in the current marketplace, sedans are still very welcome here.
–Ted Kade, Editor