Bill Starcher — Mantua, Ohio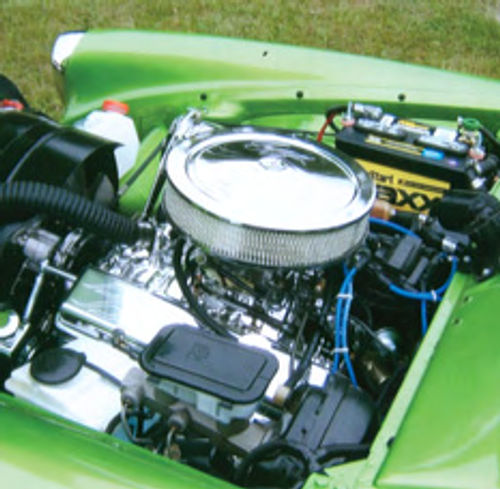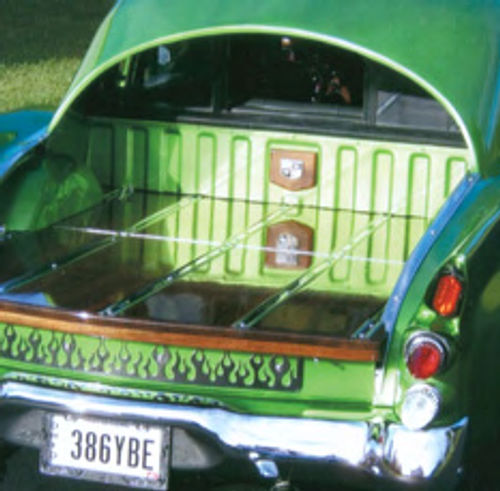 I saved this rusted 1957 Studebaker Silver Hawk from the crusher and completely restored and customized it myself.
In its day, Studebaker had a Golden Hawk, Silver Hawk, Power Hawk, Flight Hawk and a Sky Hawk, but it never had a "Haulin' Hawk," so I built one for them.
It has a small block Chevy engine, a Turbo Hydramatic 400 Chevy automatic transmission and a GMC Jimmy 3.73 rear end along with a GM steering column.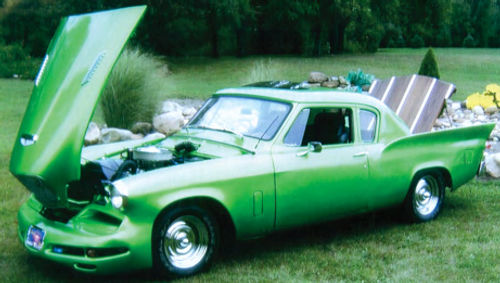 The seats, including the back jump seat, are from a Chevy conversion van, making this Stude an "extended cab Haulin' Hawk."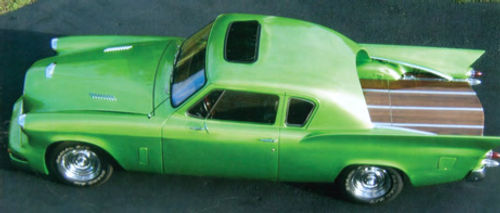 I converted the front brakes to discs. The sunroof was from a Dodge Neon, the back window, a slider, came from a Ford Ranger pickup and the nose cone is from a '99 Corvette.
I got the black walnut wood from a lady in Ohio who wanted the tree removed because it was dropping walnuts on her porch and staining it.
My wife Cheryl calls this the "Heinz 57" but my brother came up with the name I like best, "The Haulin' Hawk."