Great magazine; I've enjoyed your articles on leaf springs so I thought I'd share my recent project with fellow readers. I did the springs on my '54 Studebaker last summer and believe me, I learned a lot.
The first thing I learned was to not cut off the bolt holding the springs together…I will carry the scars from that for some time.
To do any work, the spring needs to be held in place; I used C clamps.
Grind off the threads above the nut, then back off the nut.
When you look at the photos, note the stuff between the springs—it is not metal. I believe it to be 55 years of dirt crushed between the springs.
Buddy Romines Warner Robins, Georgia
Vacuuming Up Fine Debris
Occasionally I find it necessary to vacuum up the fine metal debris that has accumulated around my bench grinder and drill press.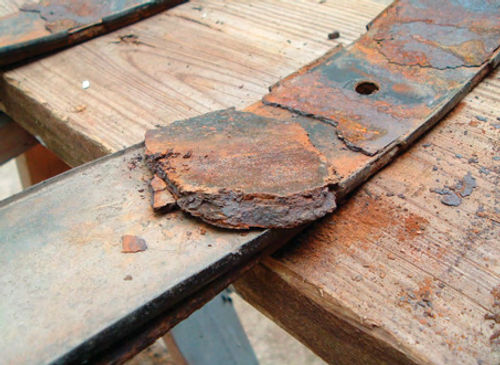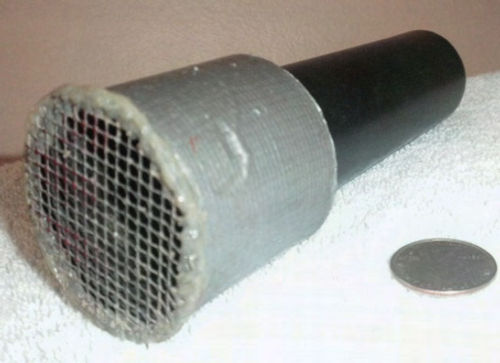 Often, however, the vacuum also will pick up any stray nuts and bolts left on the work bench.
To avoid this, I devised a "special" attachment/device by modifying a standard vacuum attachment.
This simple modification consisted of attaching a piece of 1/8" wire mesh across the pickup end of the attachment. The mesh is held in place with epoxy.
Since the attachment now functions like a strainer, it allows you to pick up small items like nuts and bolts while you're vacuuming up debris without having them sucked on through into the vacuum cleaner.
Give it some thought. This device could find applications around the house as well. Perhaps it could even help you find a missing contact lens that fell on the floor by picking it up without damaging it.
Frederick Holser Dayton, Nevada