What's the best way to lower a pickup truck?
Question:
I own a 1953 Ford F-100 and am using a 460 motor out of a 1972 T-bird in it. I would like to lower the front end about 2 inches to give it that racy look but I'd like to keep the straight axle. I have heard about using lowering blocks like the kind used to lower the back ends of modern trucks and have even been told to remove one or two leaves out of the leaf springs. I just don't know if these suggestions are safe. I did replace the original motor with one twice its size, so I'm afraid that removing leaves would make the truck more likely to snap the remaining leaves. And I thought that the blocks might stiffen the springs to a point where that would also test their strength. I baby the truck, but sometimes you can't avoid a pothole. I'd hate to lose it in one.
Answer:
Neither lowering blocks nor removing leaves from springs are good ways to lower old, straight-axle trucks. Lowering blocks put stress on springs, and cantilever them, making for a weaker front end due to the necessarily longer U-bolts. And that is not to mention the resulting torsion and alignment problems if you bump a curb. Alternatively, taking out leaves from springs will put a lot more stress on the longest leaves and cause them to fail with dangerous results. Besides, as you surmised, with that big 460 up front you will want things to be more robust, not less.
The best way to get a couple of inches out of the front end of your truck without sacrificing safety would be to install a dropped front axle. Sid's offers them for $350 plus shipping either to drop your axle or exchange it. This is by far the best way to drop the front end. For a dropped axle contact:
Another approach is to have your springs de-arched. De-arching involves taking some of the bow out of the leaves of the springs by cold-pressing them with a bulldozer press. A gentle de-arching can be done to all four of the springs in your truck to make it sit a couple of inches lower, but I wouldn't go lower than that because it will seriously mess up your truck's steering geometry and ride. A spring and suspension shop can usually do de-arching.
Never try the old trick of heating your springs with a torch and jumping on the bumper, because it will cause the springs to become brittle and eventually break with possibly catastrophic results. Sadly this practice is still going on, but it is nothing short of automotive vandalism.
Yet another good way to lower your truck all around is to go to later Mono Leaf springs. It is not difficult to do, will preserve your truck's ride and comfort to a great extent, and will be a safer alternative to lowering blocks or removing leaves. At this printing Mono Leaf springs are available from a number of sources for about $140 each. My book The Classic Chevy Truck Handbook (HP1534) available on Amazon for $19.95 will give you all the installation details. And though it focuses on Chevys, the procedure is essentially the same for classic Ford trucks too.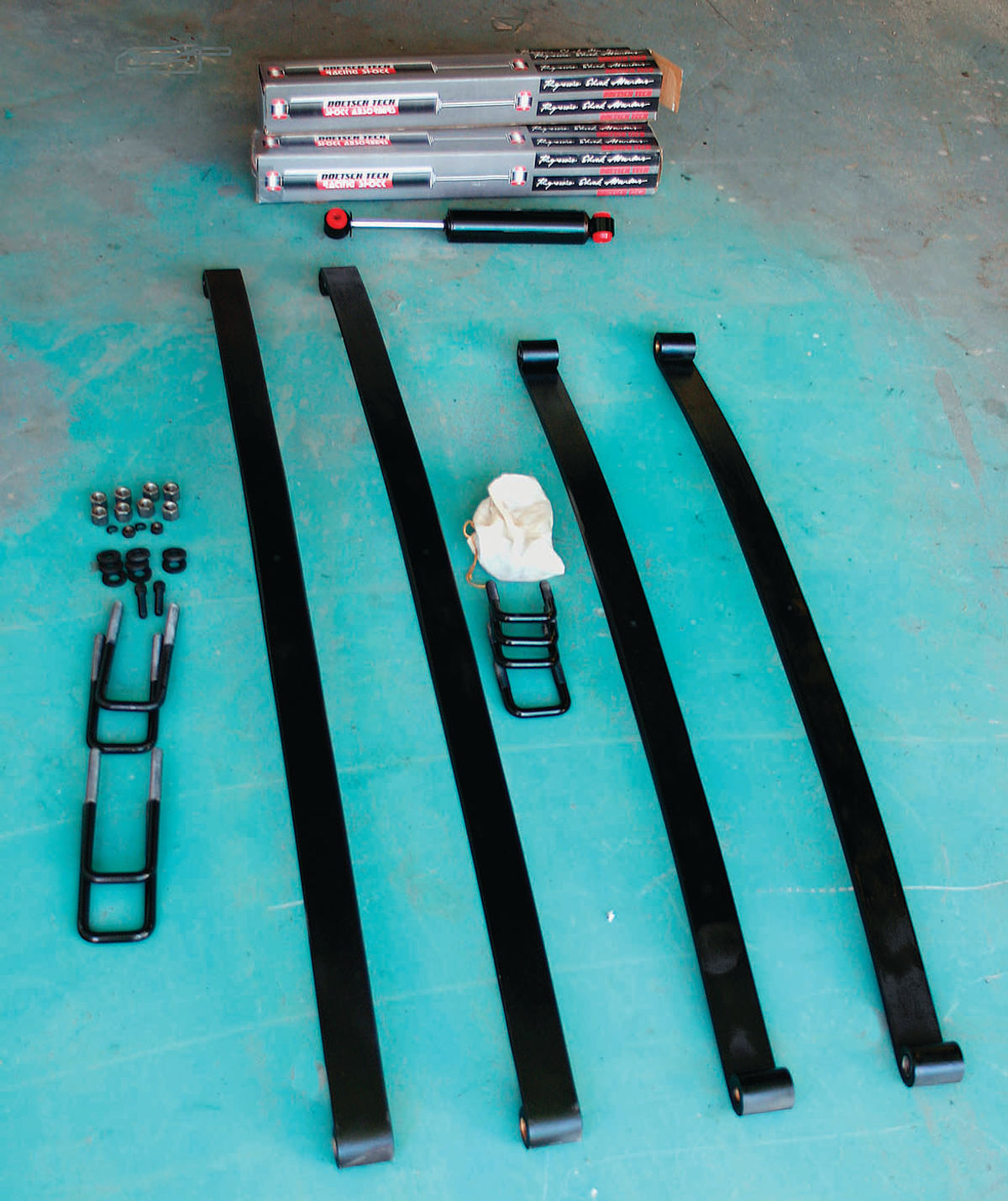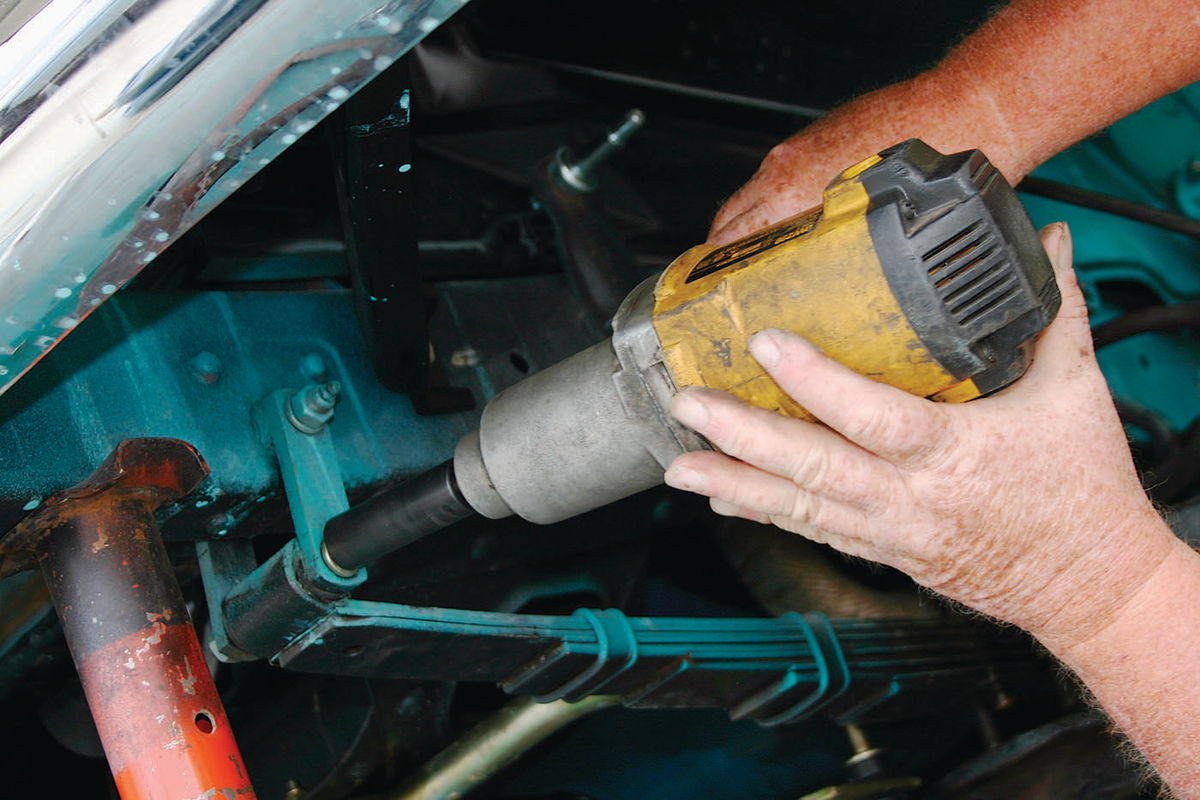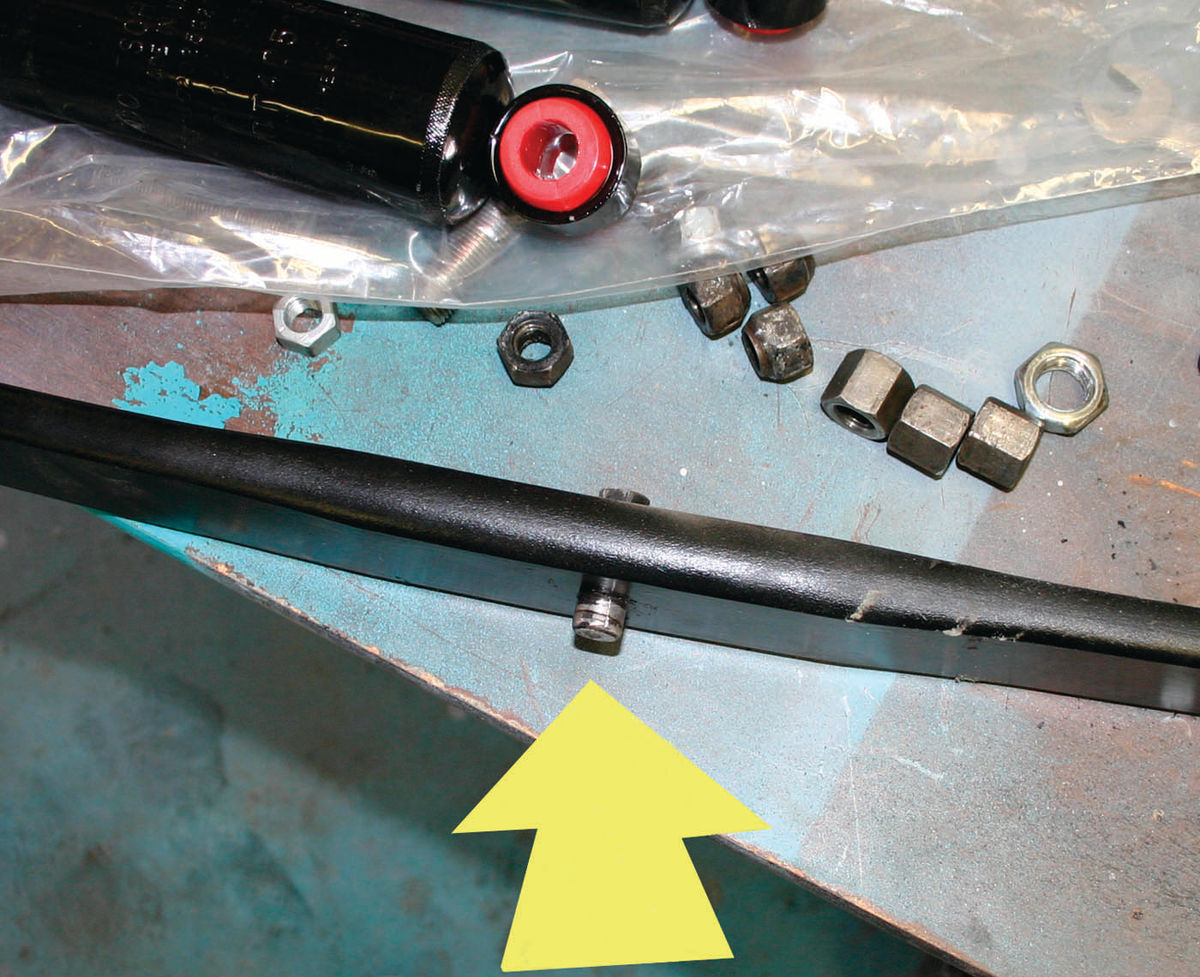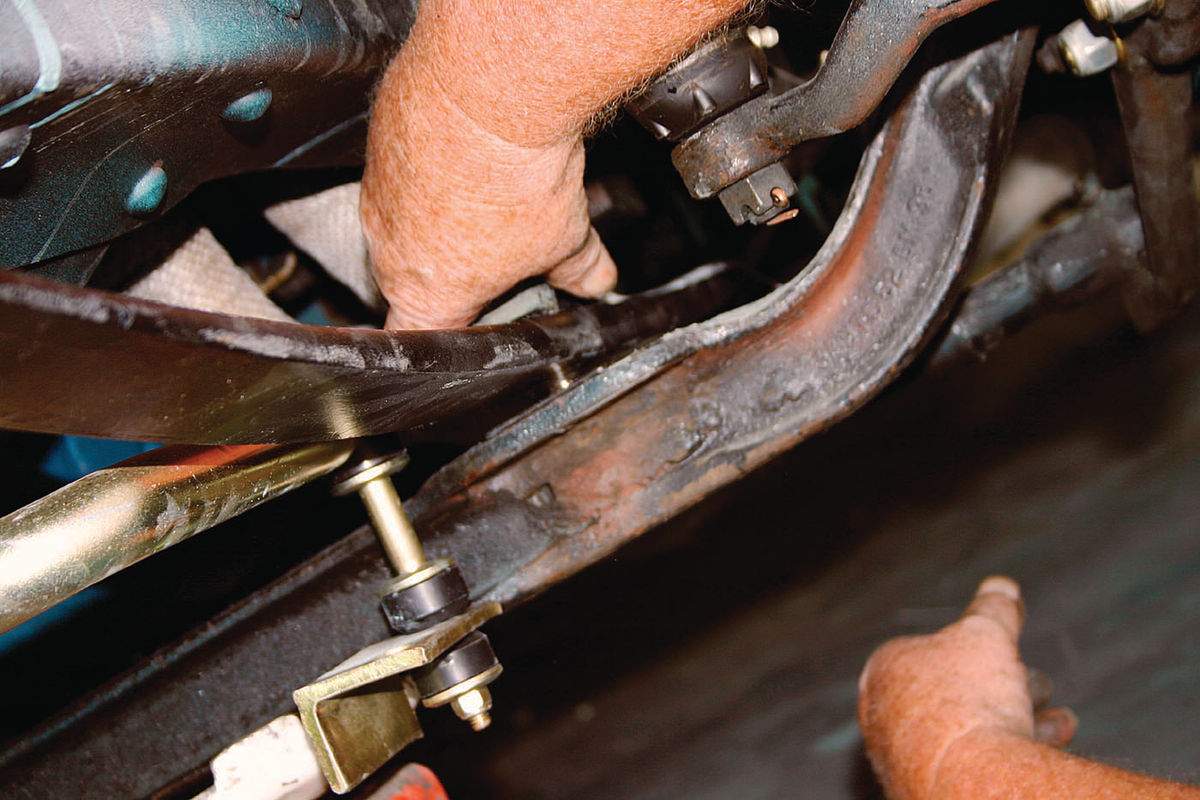 One source of Mono Leafs is Performance Online. They sell a complete kit including all fittings and correct shock absorbers for $1150.
Performance Online 1931 Sampson Ave. Corona, CA 92879 www.performanceonline.com
One more thing to consider no matter which route you take to slam your hauler is that your stock shock absorbers will not be suitable for your lowered truck. If new shocks are not included in a kit, you will need to find a set that will work with the resulting decreased spring travel and not bottom out. To do that you will need shocks that are fully extended at the same distance as the axle hangs down when the truck is on jacks set under the frame, and fully compressed when the springs are fully compressed. But they must also let the truck settle in the middle of that range normally. The replacement shocks will need to be a bit firmer as well.
When you are finished lowering your truck, take it to a front end shop and make sure the alignment is correct. Problems in this area can result in unsafe handling and excessive tire wear. It would be prudent to check the truck's universal joints as well, to make sure they are healthy and properly lubricated, because if you lower the rear end of your truck you will be running them at a more acute angle, and putting more stress on them.