Vintage SUVs are Gaining In Popularity
Many summertime outings and vacations just seem to call for an SUV to make the picture complete. If you're going camping, fishing, sightseeing in remote locations or just out for a picnic, an SUV can haul your family and gear even when you leave your familiar urban setting behind and tackle some roadways and terrain that are a bit more challenging.
What's that you say? You aren't interested in a brand-new SUV that will all but do the driving for you and overwhelm your senses with electronic displays along the way?
Well, it looks as if vintage vehicle fans are in the process of solving that dilemma—statistics show that a rapidly growing number of sport utility trucks from the 1960s, '70s and '80s are being snapped up as the older SUVs have drawn increased attention throughout the hobby.
For instance, while SUVs were seldom seen at prominent classic vehicle auctions in the not-too-distant past, that's changing. During the series of high-profile collector car auctions in Scottsdale earlier this year, 11 vintage Toyota Land Cruisers sold, with the top example—a 1981 Mustard Yellow FJ-40—going for $88,000. (OK, so maybe you wouldn't take that one on a camping trip or a backwoods fishing expedition, but the point is that SUVs are drawing a serious and devoted following.)
Furthermore, these recent public sales are not an aberration, according to Hagerty Insurance, keeper of the world's largest database of classic cars. This interest in vintage SUVs has been a growing trend for the past five years, the company said.
Specifically, Hagerty says that the vintage SUV segment has grown 65% since 2008, nearly twice the percentage rate of the company's overall book of business, which has risen 37% during the same period.
And while vintage Toyota Land Cruisers, like those that did so well at the Scottsdale auctions this year, appear to be the fastest rising choice among vintage SUVs (up 202% during the period), other models showing significant movement include 1970s and '80s Jeeps (93%), Ford Broncos (86%), and International Scouts (85%) from the 1960s and '70s.
"With so many young collectors opting for modern SUVs as their daily drivers, we're seeing a shift in perception of what makes a vehicle cool," said McKeel Hagerty, the company's president and CEO. "Broncos, Land Rovers and other similar vehicles from the '60s and '70s were, for the most part, once seen as utilitarian. But vintage SUVs are becoming more and more collectible, and it appears that trend will continue."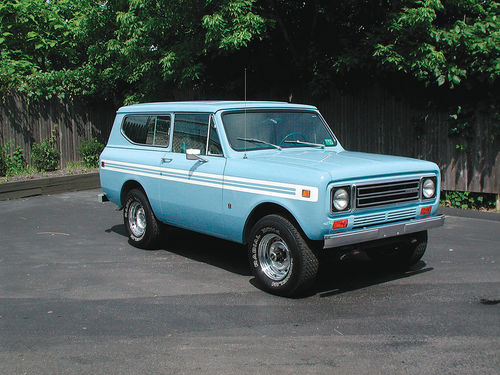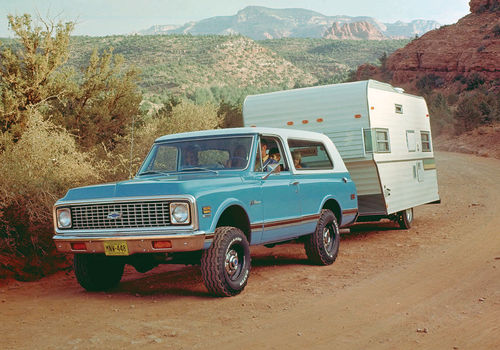 In addition to the growth reflected in Hagerty's database, sales analysis of more than 15 major auction houses, recently conducted by the Hagerty Institute, offers further evidence of a trend toward increased SUV sales and values. Over the last five years, research shows, the number of vintage SUVs offered at auction is up 150 percent, and the value of these vehicles has risen 31 percent.
So why not take a look at the SUVs shown on this page and see if you can picture yourself behind the wheel of one or more of these vintage haulers.
As McKeel Hagerty put it: "This is a great time to get into this segment of the collector car market."
For more on Hagerty, visit hagerty.com.