Question:
My 1940 Ford was painted with acrylic lacquer years ago, and it still looks great, but there are a few stress cracks in the paint due to use and age. I have tried touching them up, but they still reappear after a time. Is there any way to fix such cracks so they won't open up in the future?
Answer:
Not only can you fix such cracks permanently, but the process is easy. All it takes is a single-edge razor blade, a small tube of Krazy Glue (Cyanoacrylate) and baking soda. Krazy Glue is amazingly strong, yet it can flex enough to handle vibration and stress.
Start by cutting out the crack down to the bare metal using the single-edge razor blade. Bevel the edges of the crack so the glue will have a good surface on which to bond. Make the cuts about 1⁄16" wide, and pop off any flaking paint as well.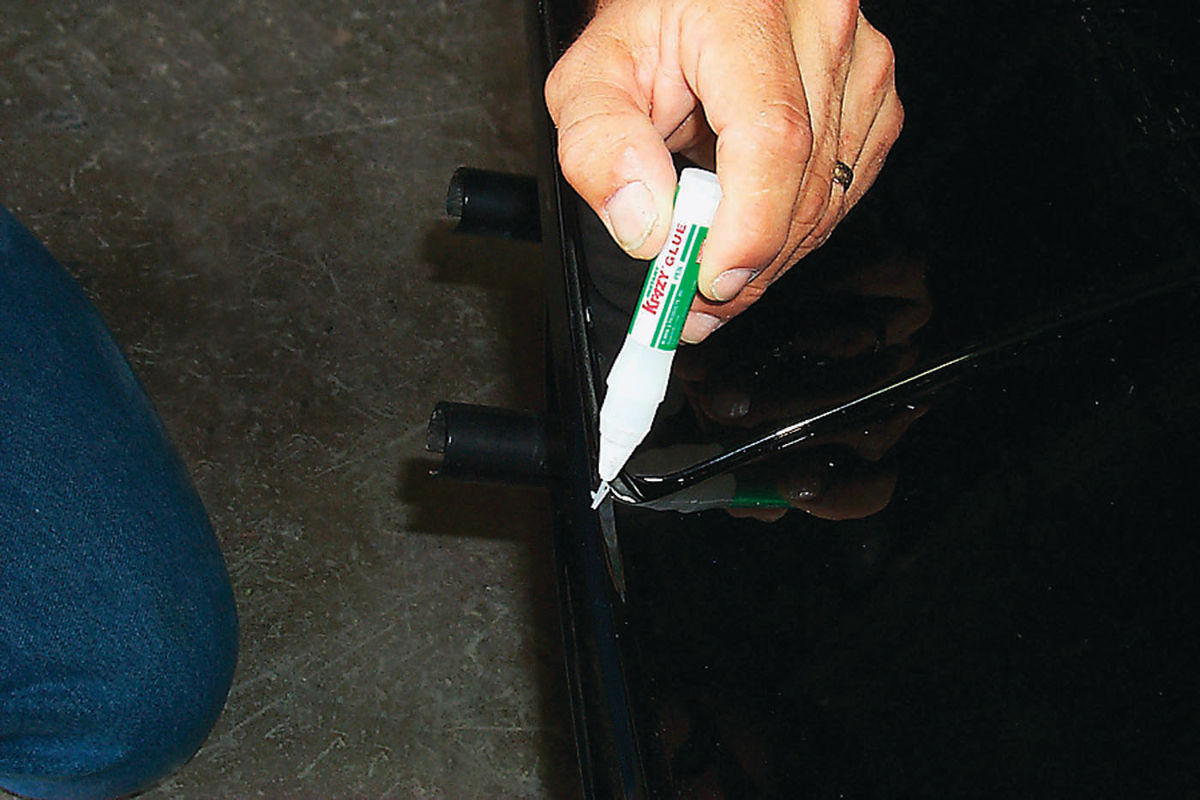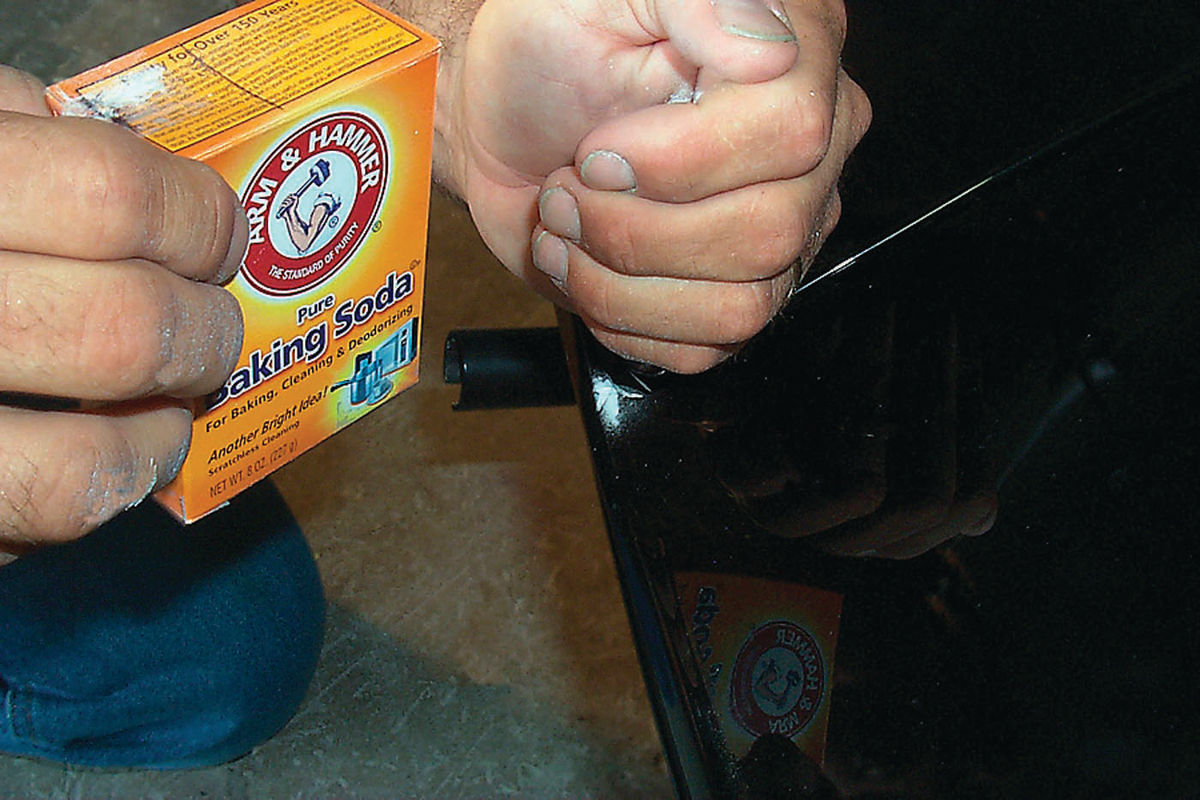 Open the tube of Krazy Glue and squeeze a line of it into the center of the crack and just slightly over-fill it. Dribble the baking soda into the Krazy Glue to make it cross-link. Let this set up for a few minutes while you do other cracks. The Krazy Glue will knit the paint back together, making it stronger than it was originally.
Brush off the excess baking soda and then use a small piece of 400-grit sandpaper to sand the repair flat with the surrounding paint.
Hopefully you have a little touch-up acrylic lacquer in the color of your car. If not, an automotive paint dealer can probably match it with his computer. If you have no spray gun, use a small brush to dab paint over the repair, and let the paint dry for a few days before going further. Sand the repair with a small, flat block of wood and 400-grit wet-and-dry sandpaper to smooth it, and then go over it with 1500-grit wet-and-dry to remove sand scratches. Polish out the job using a fine polishing compound, then wax it for protection.
Of course, if you have a spray rig, you can just scuff the repaired area with a fine 3M Scotch Brite abrasive pad, prime it and then fog on the color coat. If you decide to go this way, be sure to wash the area down with a good de-greaser before applying any paint. When finished, if you are a good painter and can shoot on paint fairly smoothly, you can use 2000-grit wet-and-dry to smooth out any orange peel, and then polish and wax the area.