Question:
A 1949 Delahaye that I am restoring needs a new front fender because the old one is rusted and has been repaired too many times. I have looked high and low for a replacement to no avail. Is it possible for an amateur restorer like myself to make one? Barring that do you know of anyone who could duplicate the fender without charging an arm and a leg?
Answer: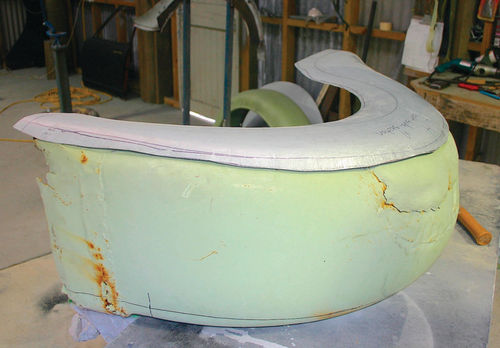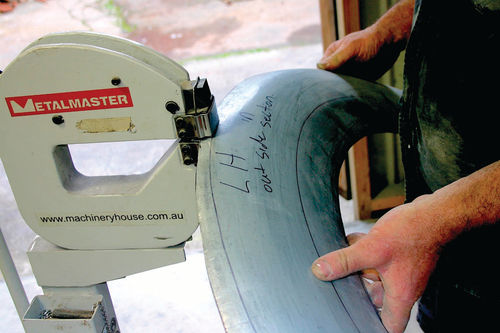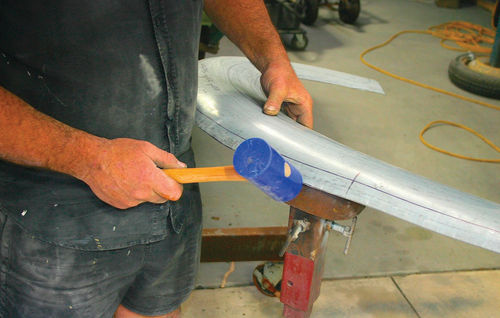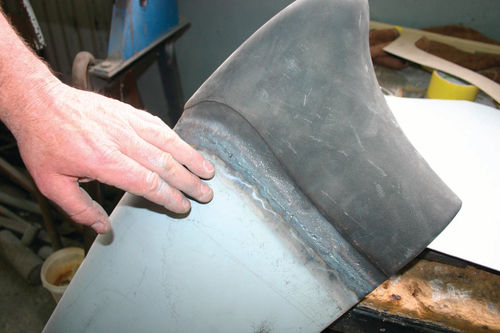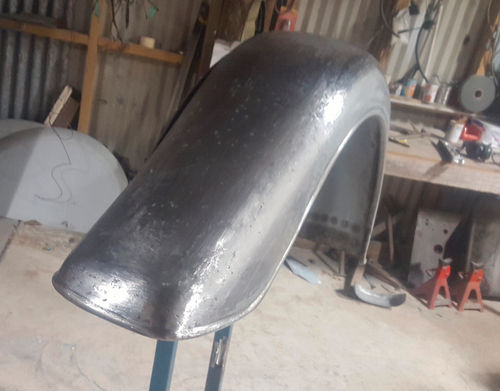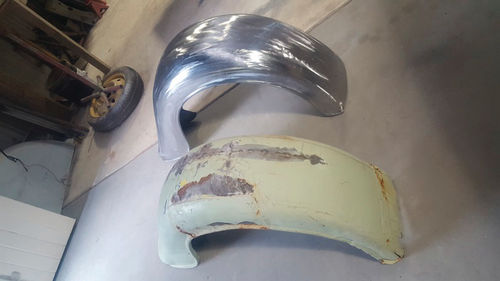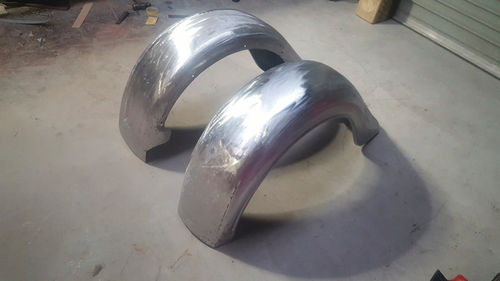 It is possible for you to make a fender for your classic, but doing so would take a lot of skill and a number of specialty tools. You would need to know metal shaping using an English wheel to roll out the contours, and you would also need a shrinking tool for further shaping, along with a number of body working hand tools. And you would need to be skilled with a shot bag and body hammers.
And in addition to all of that you would need to know how to butt or fusion weld, and you would need to be accomplished at hammer and dolly work and metal shaping.
Duplicate handmade fenders are fashioned out of flat pieces of sheet metal that are worked and fitted to a buck, or template, or to your old fender, which can also be used as a pattern.
You can most likely accomplish the task without too much drama if you have done a lot of bodywork in the past—but it would take patience and a fair amount of fitting and shaping nevertheless. However, if you are a novice at bodywork you would most likely be better off finding a pro to fix your fender unless you are insanely insistent, persistent and patient, and you really want to learn such skills. In that case I would suggest you take body and fender classes at the local junior college and also take one in welding. You would then need the metal shaping tools mentioned above, a welding rig, along with a lot of practice and determination.
A friend of mine in New Zealand is a master craftsman who frequently makes fenders for cars. I imagine you can find somebody closer to where you live who can do the job but it might prove expensive. One advantage to going to my guy would be that he would most likely require a lot less money than your local talent, especially given the exchange rate between the New Zealand dollar and ours.
In fact, several high rollers in the United States have sent their entire classics to New Zealand to be restored because their craftsmanship is superb, and the cost is much less than it would be with most shops in the United States. Shipping costs are a factor, but people who have done it still come out ahead most of the time.
I have seen Bruce Haye make fenders for a mid-'30s Citroen Traction Avant, door skins for a Morris Minor I restored, and the 1936 Ford truck fenders shown in the photos on these pages. They are made of the correct gauge of mild steel, and are indistinguishable from the factory items. If you decide not to try the job yourself and can't find anybody who is reasonable here in the States, give Bruce a call at:
Ace Panel & Paint
29 Moewai Road, Whitianga, 3591 New Zealand
011-64-866-2660
Just remember that they are five hours earlier than us if you are on the west coast.