You Never Know When You'll Spot an Original Barn Find – While Shopping!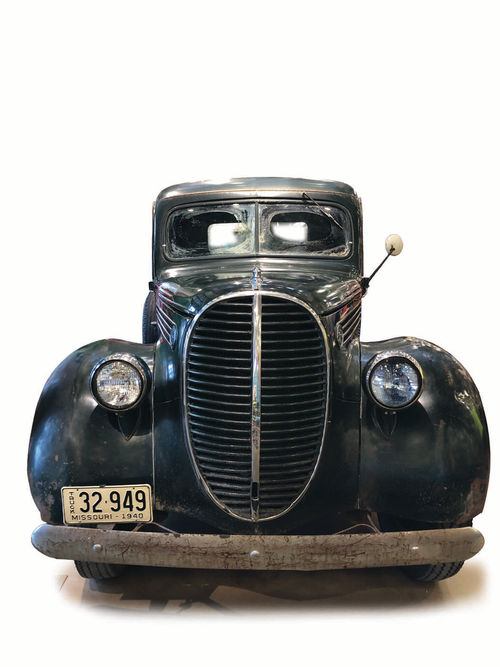 An unrestored barn find is an unusual thing to come by, especially inside a retail establishment. However, the Duluth Trading Co., located in Independence, Missouri, carries not only all your favorite outdoor work clothes and equipment, but it is also the home to this 1939 Ford 91D ¾ ton pickup truck.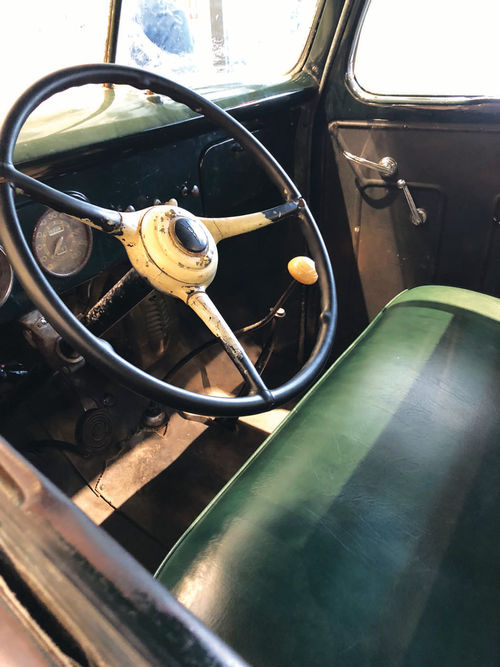 The truck looks to be in good shape, given its original condition and previous life as a working vehicle in Iowa before making its move to Missouri. A friendly employee relayed the story of how Duluth Trading Co. was in search of a vintage truck to place in the front of the store. This Ford was found on a farm in Iowa and was a perfect fit for what they had in mind for their store display. The truck was driven 450 miles down from Iowa, registered in Missouri and now has a new home in the front of Duluth Trading Co!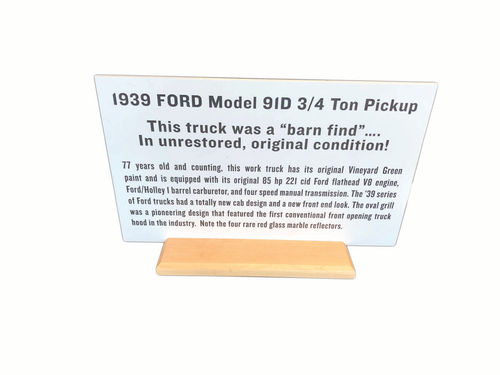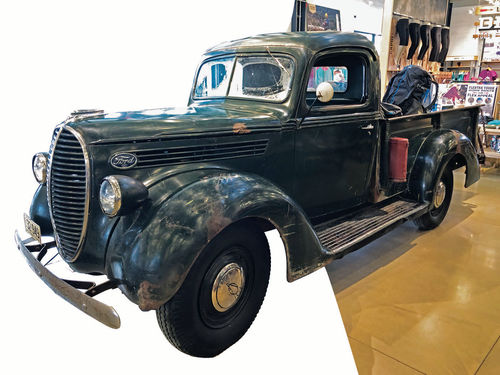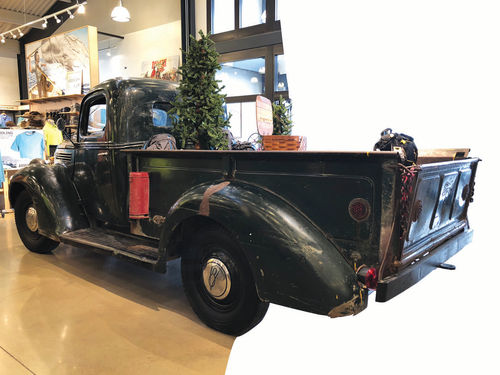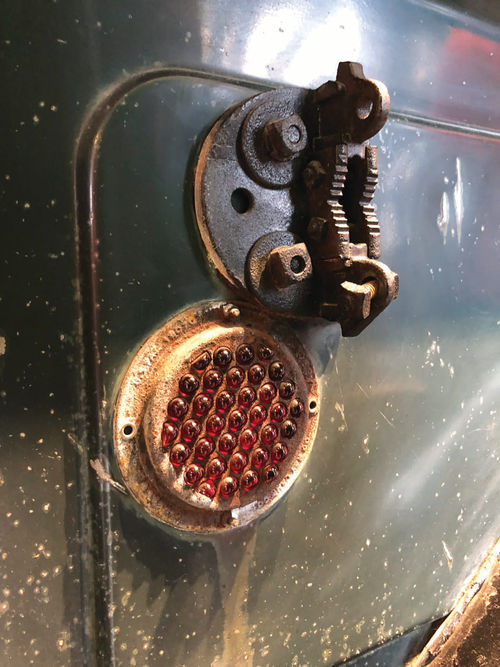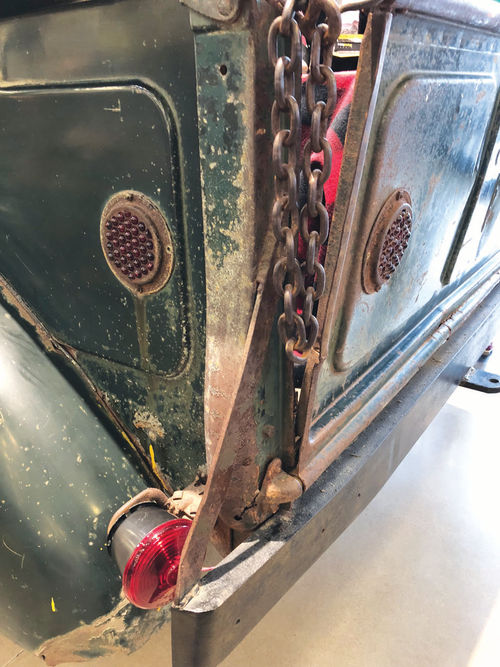 A sign propped up against the truck states that it still has its original Vineyard Green paint, 65 hp 221 cid Ford Flathead V-8 engine, Ford/ Holley 1-barrel carburetor, and four-speed manual transmission. The sign also explains that the oval grille on the truck featured the first front opening hood in the industry at that time. You can see the unique iconic shape of the grille and front end in the photos. What is truly remarkable about this Ford is that the four red glass marble reflectors at the rear end and tailgate are all still intact! At the time of manufacturing, the reflectors were about a three-dollar add-on to the truck, which was considered a bit expensive back then. These reflectors are extremely rare, and this Ford has all four in perfect condition making it quite a special truck.
If you're in the Independence, Missouri, area, you can stop by the Duluth Trading Co. and see this classic truck in person! It's a little like stepping back in time. Plus you can stock up on all your favorite outdoor work clothes, gadgets, and equipment while you're there! It was a nice surprise to see such a great-looking truck incorporated into this company's storefront. If you've also seen classic cars or trucks in your favorite store, share your findings with us! We'd love to see your photos.