A Restorer's Story 1931 Model A Ford Victoria
This Vicky Was Waiting In a Most Unusual Place.
WE HAVE ALL heard of, and some of us have even experienced, a "barn find." In some ways this story is similar to the tales of people who have come across some very pleasant automotive surprises that were tucked away years earlier in the back corners of dusty barns.
But then my story isn't quite the same. You see, instead of a barn find, this one deals with a "container find."
As you of course recall, immediately after the 9/11 attacks security throughout the country was extremely elevated. And on the New York-New Jersey docks shipping containers that were unclaimed or unrecorded were opened to see if any of them were a serious problem just waiting to happen.
But instead of a national security threat, one of them was harboring a 1931 Model A Ford Victoria. The number of years that Ford had been waiting inside the container is unknown.
Next, a Series of Owners
There were no records indicating who the owner was so the car was sold at auction to two dockworkers who subsequently sold it at Hershey.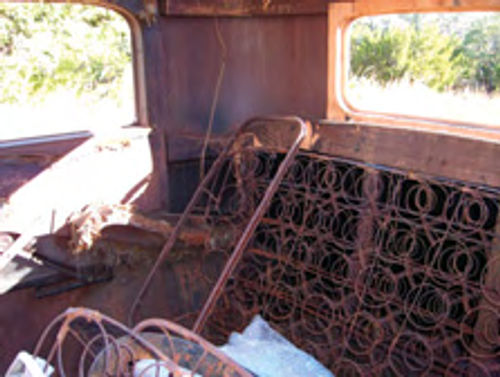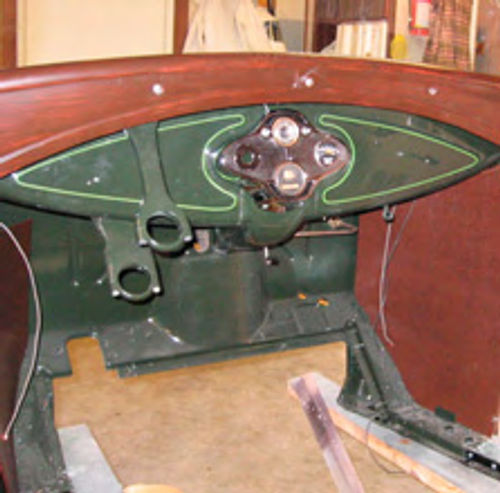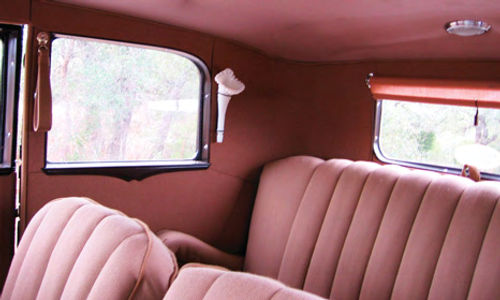 The new owner brought the car back to New Jersey and was able to get it running again. Once again it was sold. The car was then taken to Tulsa by the new owner where it was put up for auction on eBay in October of 2006.
I was lucky enough to be the high bidder and within a week the Victoria was in my shop in Dripping Springs, Texas (west of Austin), where it would not see the sun again for the next 2 1 ⁄2 years.
There Was Good News and…
I began the dismantling process and found the engine number indicated it had been built on February 2, 1931, and it had the original floorboards, original pedal plate cover (upper) and felt, as well as the original engine splash pans. In addition, the odometer showed only 59,200 miles.
I was getting excited! I had in my possession a low-mileage original car!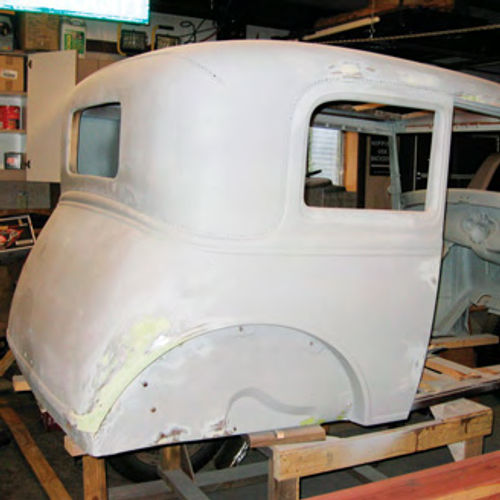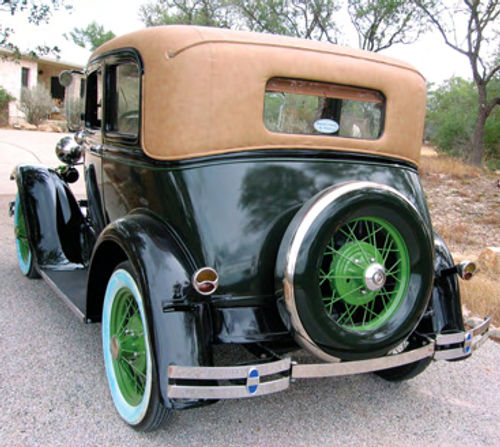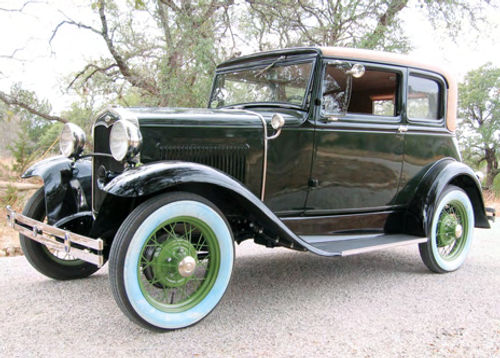 Before long, however, my balloon burst when I found that the frame number was different from the engine. It indicated January 27, 1931.And if that wasn't enough, I later discovered that although the speedometer would register the correct miles per hour, the odometer portion never changed. So there was no way of knowing or even estimating how many miles the Ford actually had traveled.
But on the plus side, the car had all of its unique, expensive pieces. All window and garnish moldings, recessed rear seat floor pan, rear valance, and rain gutter with receiver molding. The container had either leaked or "sweated" because both sides of the cowl were rusted, as were both doors. The right front fender was badly dented and rusted near the joint with the running board, but the remainder of the fender was undamaged. The right splash apron was Swiss cheese. But I was able to obtain a replacement splash apron and the rear 26" of a right front fender from Bert's Model A Center in Denver (modelastore.com).
The Colors of My Choice
Most of the wood was in fair shape and that which was not, I replaced. During the restoration I stripped the entire car, cut out rust, welded in patch panels, used a hammer and dolly, and added some plastic body filler.
The original color, still visible on the front of the fuel tank, was Ford maroon. I had used that color on my 1931 Deluxe Roadster, and wanted some variety, so I chose Brewster Green and black, with Apple green pin striping and wheels.
I had the engine rebuilt, which included new Babbitt, balancing, a lightened flywheel, B-cam, larger valves with seats, and a Brumfield head. It also has a B-carburetor and intake manifold. Cast iron brake drums and a Mitchell overdrive were also added.
I take great pride in telling those who ask, "I did everything myself, except the engine internals, pinstriping, and the powder coating of the wheels."
No Longer Is This Vicky Hidden Away From View
And I do take my Victoria out where it can be seen and I can enjoy my car and the work that went into it. I drive it on club tours, to and from shows (one got rained out, so she has been wet), and I take it into town some weekends.
It runs very well at speed, but with a tall car like this (a little over 70 inches high), crosswinds can be, shall we say, "fun."