Help me repair my cracked and faded dash
Question:
My 1963 Thunderbird's padded dash has cracked, faded and shrunk beyond repair. I tried the usual tricks, such as special glues and fillers and plain old duct tape, and they all look awful. My center console isn't much better either. And my wife is complaining about the foam crumbs getting all over her clothes. My Bird is otherwise a very low-miles car that I have mostly restored with new paint, chrome and mechanical work as needed, but I am at a total loss as to what to do about the dash. Any advice?
Answer:
You are in luck because there is a place in southern California that can make your dash as well as your console look new again. A fellow named Irwin Tessler spent 10 years perfecting his method of dash restoration and figuring out how he could do it for different types of cars, and now his company—Just Dashes in Van Nuys, California—can restore the padded dash or other vinyl components from just about any vehicle ever made to as-new, show-quality condition, and do it relatively inexpensively.
Tessler determined that there isn't any fix for old, open-cell foam and vinyl padded dashes that would hold up and look correct. The foam underneath expands at a greater rate than the vinyl covering it and that causes the vinyl to crack and burst open. Also, as time goes on, the old types of vinyl become brittle, rigid and faded. The only way to fix the problem is to rebuild the dash with modern materials.
Just Dashes uses new, closed-cell foam under new vinyl that is far more durable than that which was available 30 or 40 years ago. This is not some third-world factory making crude reproduction parts that don't quite fit or match your classic's existing color scheme.
Give Just Dashes a call to get a price quote. If you decide to go ahead with the job, they will reserve a spot for you in their production schedule. The entire process takes about four to six weeks, but the results are worth the wait.
In fact, not only can you have your dashboard and other interior vinyl parts restored, you can send in your gauges for restoration as well. Just Dashes will disassemble the cluster, clean and lubricate each gauge, polish the lenses, and have the plastic or metal bezels chromed or painted as original. They can also re-chrome plastic parts as necessary too.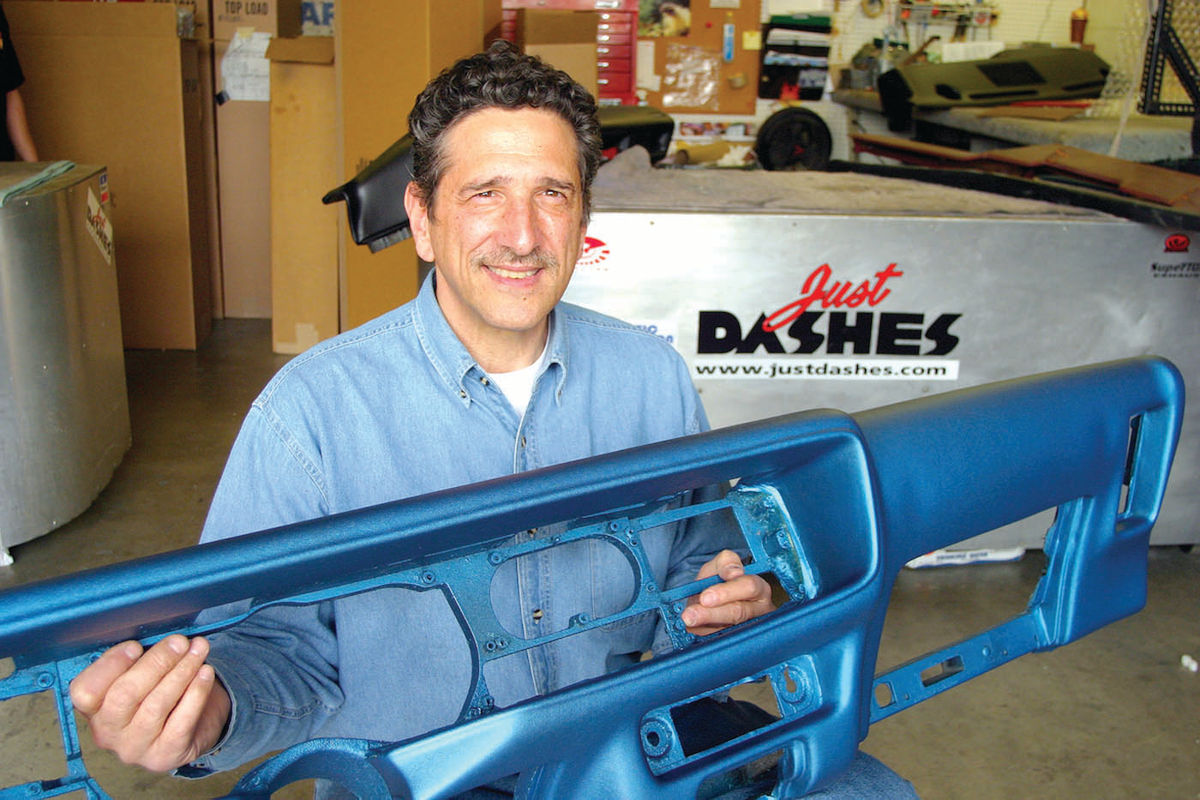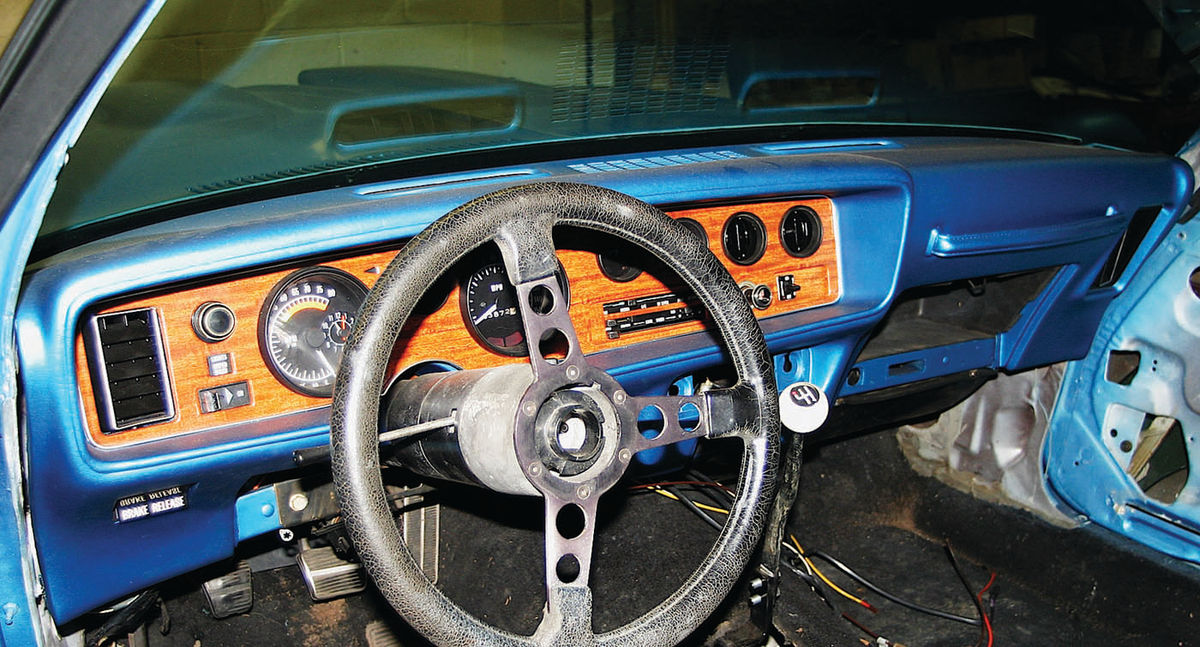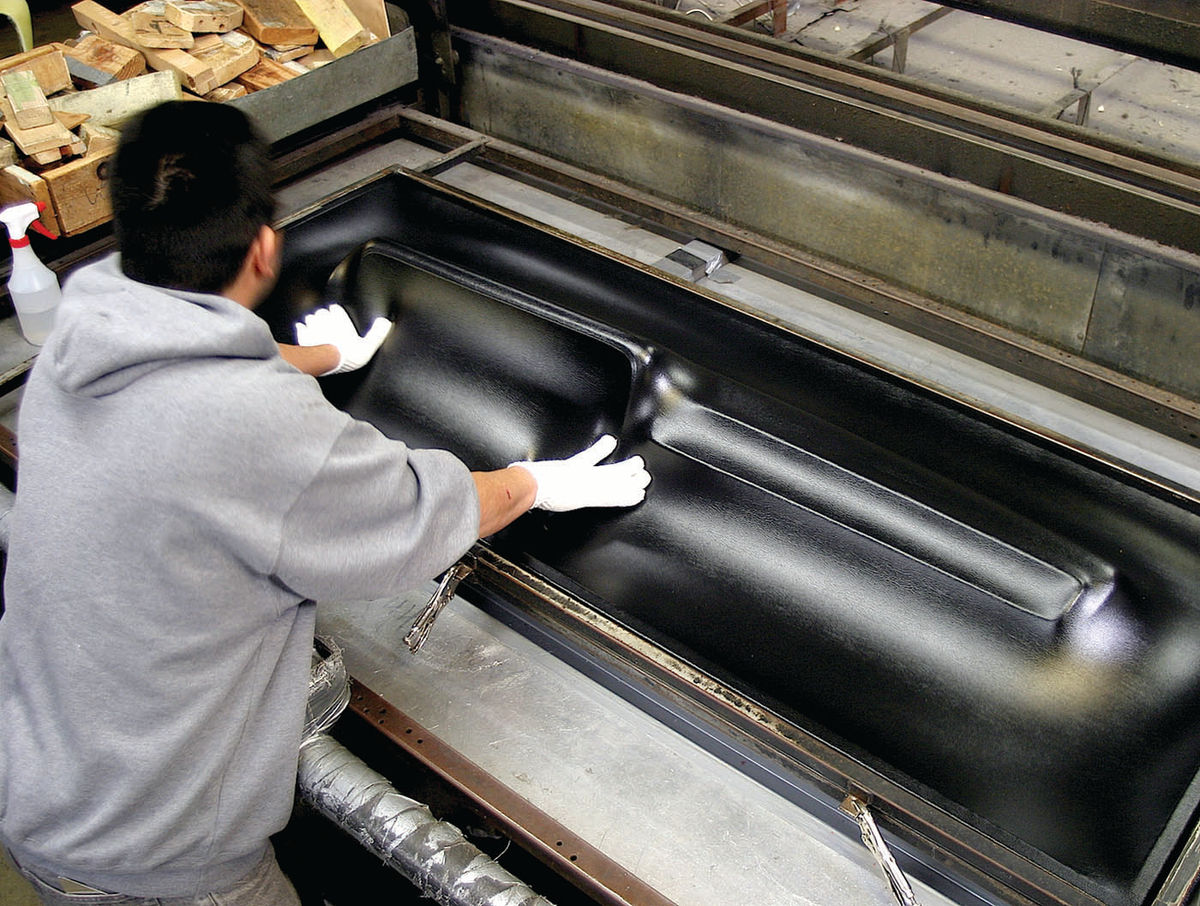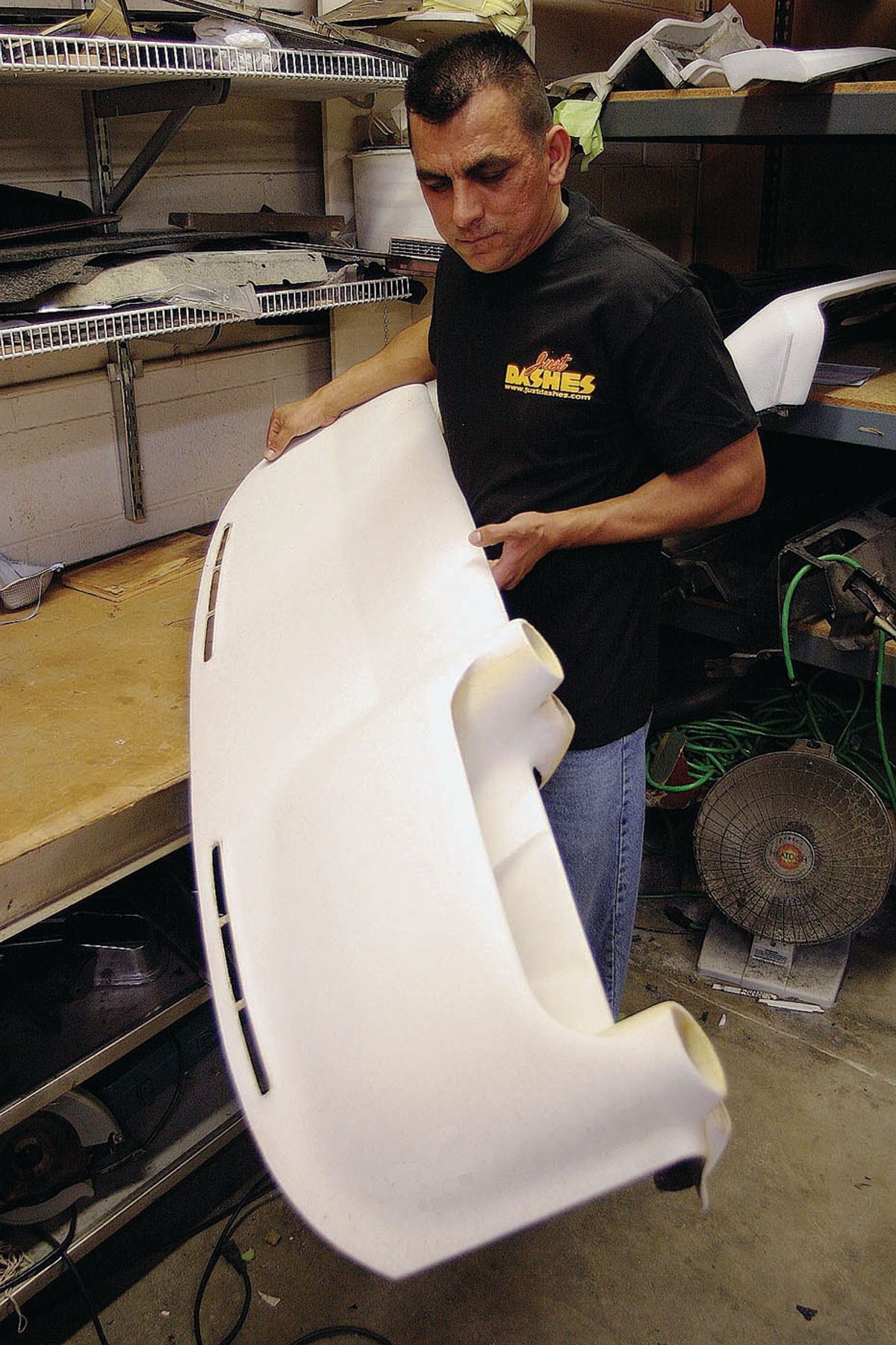 Once you are scheduled, you need to remove the dashboard from your car. And at that point you will want to take off any other items you want done as well, such as head rests, console boxes and the like. Taking out the dash is not as much of a challenge as it sounds. Begin by disconnecting your car's battery, then remove glove compartment lids and ashtrays so you can get in behind the panel. You may also want to remove the front seats to give yourself more room to work.
Loosen the instrument cluster and pull it forward. Label each wire with a tag or piece of masking tape before disconnecting it. You can also use your cell phone or a digital camera to take pictures as you go so you can make sure you hook things back up correctly.
Remove any other trim items and then unscrew the dashboard. It is usually held in by a few screws or bolts and is generally easier to take out than you would think. Pack your dash, door panels—and instruments too if you are having them done—in a sturdy cardboard box with plenty of bubble wrap padding and send them off.
When your dashboard gets to Just Dashes they will strip it of old vinyl and foam. They will also make any small repairs that are needed. Then new closed-cell foam will be glued in place over your old metal panel and sanded and shaped to the contours of your original dash.
Just Dashes uses the same vinyl as the manufacturers use today, and they have it in any grain pattern you might require. They will also dye your new dash to match your interior as was done at the factory or they can make up an entirely new padded interior from your old one in the color of your choice.
When your dash is shaped to the contours and specifications of your old panel, super-duty trim cement is sprayed over the whole assembly. Then the glue is warmed with a heat gun to make the vinyl bond better. The dash or panel is then placed in a huge thermo vacuum-forming box and blocked up using pieces of wood and soft rags.
A sheet of vinyl is then pulled onto the frame and heated to around 400 degrees Fahrenheit to make it flexible. The air is then sucked out of the vacuum-forming box and the vinyl is pulled down over the dash. The whole process looks like some computergenerated morphing sequence from a science fiction movie.
As all this is happening, water is sprayed onto the dash using a squeeze bottle to help the vinyl cool and set. When the dash is formed completely, the surrounding surplus material is cut away, leaving a brand-new padded dashboard. The component is then allowed to cure before it is dyed to its original OEM color or color of your choosing. After that it is packaged up and shipped back for installation.
Tessler still calls his company Just Dashes, though they do much more than restore dashboards these days. As I said before, they can refurbish any vinyl part in your car with vinyl in the correct grain pattern for your make. They also restore door panels, center consoles, kick panels, head rests and sail panels. And they re-chrome plastic parts, refurbish instruments, and even make special dash pads for some cars to accommodate extra gauges.
Just Dashes does an average of 2000 dashboards a year and has been in business for 25 years. They are the go-to guys for professional restorers. Contact them at:
Just Dashes5941 Lemona Ave. Van Nuys, CA 91411 www.justdashes.com