Why are these engines so dirty?
Question:
I own a few 1962 Mopar 318 Poly engines. One is in my 1962 Plymouth Sport Fury Convertible. I started to work on its engine and found a few problems, along with quite a bit of dirt throughout the assembled engine. I drained the oil and it was as dark as can be. A week later I removed the oil pan and there was about a half-inch of oil that looked like thick lumpy gravy. I removed the heads and they are full of dirt too.
I drove this car from Columbus, Ohio, to Frederick, Maryland, in the middle of a very cold snowy night about five years ago. Now I am working on restoring it. Can you tell me why these engines have so much dirty grease in the heads?
It is also almost impossible to find parts for the engine, like bolts 9/16 x 6.5 inches, and correct pushrods.
The way this engine is made, do they oil the heads or does that not happen? I opened up two other 318 Poly engine valve covers and they were very dirty also, but each one still runs. Could you tell me more about these engines and where I can get parts?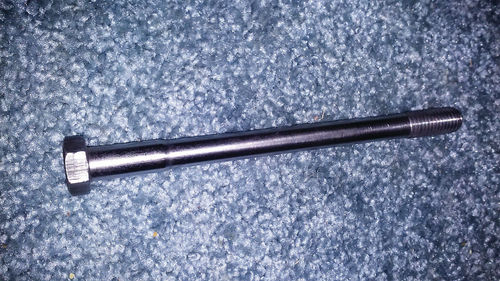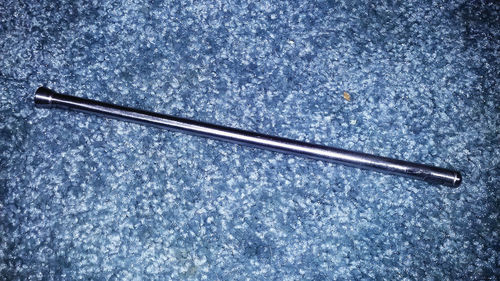 Answer:
The only problem I know of that is common to the 318 is that the exhaust crossover in the intake manifold that is used to warm the base of the carburetor can become clogged, so that is one of the first things to check when stripping down these engines. Otherwise, they are pretty much bulletproof, and were used by Chrysler in a number of applications for many years.
The polyspheric head was developed as an improvement over the traditional Hemi design, was more efficient, and allowed for higher compression and better fuel mileage. Not only is the valve train well oiled, but this engine is equipped with a high-volume oil pump that is often used by engine builders for later Mopar engines because of its efficiency.
I would posit that the muck and filth you are finding in your Poly engines is a result of several factors that commonly affect older engines that have seen a lot of service.
The first and most obvious is that many people quit bothering to change the oil and oil filters on their older cars figuring that they only use them as beaters to get back and forth to work, and that they are nearing the end of their useful lives anyway.
Also, during the early '60s, oil was supposed to be changed every 2000 miles. And cold starts in cold climates contributed to sludge because the engine does not warm up enough for the oil to circulate freely. Additionally, in order to contend with the later unleaded lower octane fuel, the spark was often retarded on these engines to avoid detonation and pinging. This too contributed to sludge. And finally, engines stay a lot cleaner on unleaded fuel.
Any engine in the condition you describe should be stripped completely and hot-tanked or baked, and then have its oil galleries (galleys to some people) cleaned out using a rifle bore cleaning kit. I have seen '60s-era Chevrolet small-blocks with the same problems, caused by the same factors, and the only answer is to clean them thoroughly before you do any work on them.
Parts are still commonly available for these engines, though because they are rather heavy, they are less commonly hot-rodded than the Ford and Chevrolet small-blocks of the era, so not much speed equipment is available for them. However, they can be built to produce awesome power and have been by the likes of Gary Pavlovich in California. In fact, Gary is the primary go-to source for information about these engines.
Be sure to reference the 318 Poly engine.
As for bolts and fasteners, ARP is the acknowledged best source of quality engine bolts and fasteners.
Give them a call at:
ARP Bolts
1863 Eastman Ave.
Ventura, CA 93003
For parts, bearings, pistons, gasket sets,etc. Egge Machine is the place to go:
Egge Machine
11707 Slauson Ave.
Santa Fe Springs,
CA 90670