Special Report Happy 100th Birthday Chevy!
After a Century In the Auto Business, a Lot has Happened. Let's Take a Look at Chevy's First Hundred Years.
THERE'S JUST SOMETHING about Chevys that makes people want to sing. Think about it, and you'll no doubt recall The Beach Boys belting out their affection for their"real fine"409. Or Maybe you're into country and you'll hear Kenny Chesney as he goes back "to a two-toned short bed Chevy." And, of course, in Don McLean's classic "American Pie," who could forget how he drove his "Chevy to the levee…"
Going back a bit further, at the end of her weekly variety show Dinah Shore had a habit of imploring viewers to "See the U.S.A. in your Chevrolet, America is asking you to call…" (OK, we know that others, including Pat Boone, have performed that one as well, but we contend that no one can blow a kiss the way Dinah did at the end of her rendition.)
So, just what is it about a Chevy that makes so many people want to throw their head back and warble like a young bird in springtime?
Well, maybe it has something to do with the fact that the Chevy has been one of the most popular brands ever to roll off of an assembly line, and it's been around pretty much since the start of the automotive industry.
In fact, this November will mark the centennial of the founding of the Chevrolet Motor Car Co. in Detroit by William Durant, founder of GM, and Swiss-born Louis Chevrolet, a successful race car driver who had raced Buicks for Durant. (You've no doubt noticed that Auto Restorer featured a Chevy truck on last month's cover and a Chevy car this month as part of our tribute to the bowtie brand's upcoming 100th birthday.)
A Big, Fast and Expensive Beginning
Durant had started GM in 1908, but was forced out two years later by a group of bankers who were concerned about the company's financial condition. Once he was on the outside, Durant decided to start another company—Chevrolet—raise a good deal of money, and take control of GM once again. Ironically, the first product out of the Chevrolet factory wasn't what you might have expected from a company that over the years has built a reputation for providing reasonably priced family transportation. That first car, the Series C Classic Six, was large for its day, had a top speed of 65 mph, not bad for 1912, and sold for $2150 or the equivalent of nearly$50,000 in today's dollars.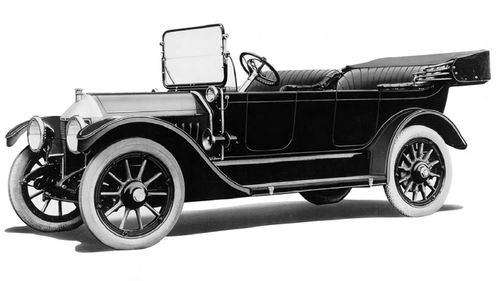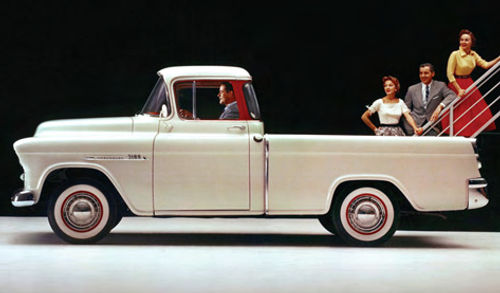 That was the way Louis Chevrolet felt the company should proceed, building big, fast, expensive cars, while Durant believed they should be invading Henry Ford's Model territory with mass-market offerings. Since there was no way the two could see eye-to-eye, Durant bought out Chevrolet and in 1915 he introduced the Model 490, a more entry-level four cylinder car which derived its name from its $490 price, which, by the way, was $5 less than the comparable Model T.
In 1916 Durant bought a controlling interest in GM and in 1917 he was back at the helm. Simultaneously he brought in the Chevrolet Motor Co. as a division of the corporation ("Car" had been dropped from its name by then). Durant left GM for good in 1920 but the Chevrolet legacy was just starting to roll.
Lots More to Sing About
There certainly isn't space here for a definitive listing of Chevrolet's accomplishments over the decades, but a look at some highlights might give us a better idea of what transpired to generate so many musical tributes regarding the bowtie brand of cars and trucks.
Speaking of trucks, the first offerings came from Chevy in 1918. One was a light-duty model based on the Model 490 chassis and the other was built on a more heavy-duty 1-ton chassis.
Chevrolet also was a pioneer among "low-priced" vehicles when it came to offering leading-edge components such as the electric starter and electric headlamps, items that were welcome additions from a standpoint of safety and convenience.
In 1929, Chevy introduced an overhead-valve six-cylinder engine that was marketed as "the six for the price of a four." It was built with prominent slotted head bolts that reminded many folks of the ones that were used to build wood burning stoves. The rugged engine, which grew in displacement over the years and was built into the early 1960s, was quickly nicknamed "Stovebolt," a tag that has stayed with it to this day.
In 1935, the Suburban, which some say was the first SUV, was introduced. It, of course, is still in production today with the longest continuous run of any vehicle in automotive history. (For more on the Suburban,see the September 2010 issue.)
Now let's jump forward to 1953 when America's sports car, the Corvette, was introduced. Only 300 of the fiberglass bodied vehicles were built that year, and for a while it looked as if the Vette might be in for a short market run. But now, nearly six decades later, it's shown that it has plenty of staying power. In fact, just 10 years after it was introduced the Corvette morphed into the sleek Stingray, and while its split rear window was a one-year item, that styling cue will continue to turn heads as long as there are car fanatics remaining on this planet. (For a quick reminder of what we're talking about, take another look at the inset photo on the cover and the one on page 5.)
Getting back to engines for a minute, in 1955 Chevy introduced a redesigned car line and brought in an era of affordable performance with its new overhead valve small-block V-8. It began as a 265 cid powerplant, grew in displacement several times over the years, and its basic design is still in use today in Chevy's "LS" family of V-8 engines.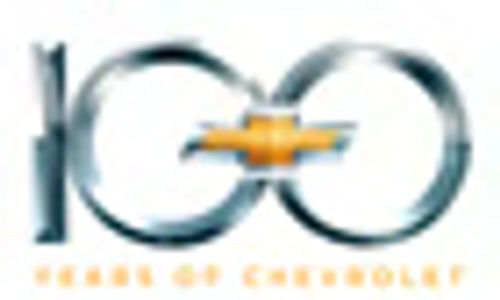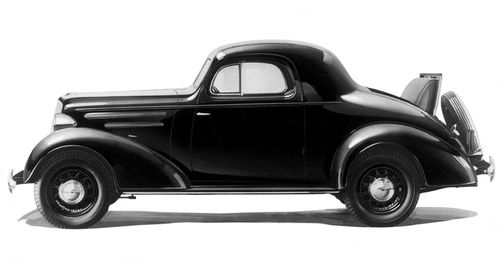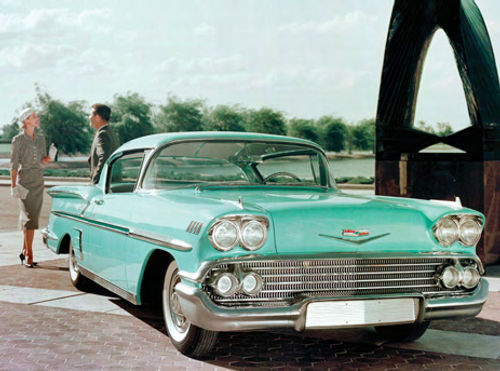 Baseball, a Heartbeat, a Rock and…
In 1975, Chevrolet decided to capitalize on its years as a domestic market leader by once again presenting itself as an all-American icon. This time, the message came through the advertising tagline "Baseball, Hot Dogs, Apple Pie and Chevrolet." The division followed that with its "Heartbeat of America" ads in 1986. And while we're on the subject of Americana, what could be more "down home" in its sound and feeling than Bob Seger's "Like a Rock" that played in Chevy truck ads from 1991 through 2004.
As for today, perhaps a chorus of "Happy Birthday to You" might be about the only song you could croon for the big bowtie because it's uncertain whether the division's current crop of products will ever inspire song writers the way the "real fine" 409 did.
Perhaps it will all depend on whether anyone can come up with a compelling set of lyrics that rhymes with "fuel economy,""computer controls"or"Volt"…