Special Report "Double S" Returns to the Road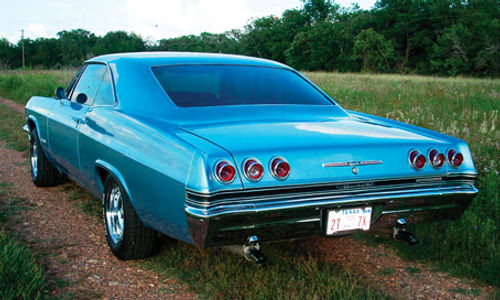 A Reader Had His Chevy Restored by AR Contributor Larry Lyles. Now He's Back Behind the Wheel of the Impala SS.
Editor's note: In the spring of 2009 reader Keith Schindler Told us that he had decided to have veteran Auto Restorer contributor Larry Lyles Restore his beloved 1965 Chevy Impala SS—a car that had belonged to his parents.
"Having been a longtime reader of Auto Restorer, I became very aware of Larry Lyles and his work," Keith wrote to us in a letter which appeared in the June issue. "His articles in AR, a couple of books that he's written, as well as his one-on-one recommendations for a couple of my projects, made the restoration shop decision an easy one.
"We met Larry at his shop late in the afternoon and unloaded the SS next to the 'celebrity' hot rod (Project '46) that was featured in AR and in Larry's book. Larry was very patient as he went over the car and we discussed the work needed and some of the specifics that would be carried out in the restoration.
Well, Keith picked up his finished car a few months ago and provided us with some "after"photos of hisChevy as well as this follow-up report:
EARLY LAST YEAR I shared with Auto Restorer the news that I had decided to have regular contributor and restoration pro Larry Lyles get my mom and dad's "bought new" '65 Impala (Which I call Double S) back on the road after many years of storage and decline.
Having too many projects already in the works, and wanting the car done to standards that I did not believe I was yet up to, I contacted Larry at his shop in Amarillo, Texas, and we discussed a plan. Despite my wife Selena's doubts that the car could be restored, when we met Larry he assured her that it was actually one of the better cars that he has had dropped off. I still don't think she actually believed him. (For a look at the car when it was delivered to Larry's Shop, see page 5.)
Creating a Project Plan
Larry and I worked out the "vision" for how Double S was to be completed. The intent was to keep the basic stock appearance, inside and out, with the upgrade of Cragar SS wheels, a color matched valance panel under the front bumper and the removal of the wheel well trim. The interior was also kept pretty stock with the addition of shoulder belts for the front seats, a Custom Auto Sound USB adaptable stereo, kick panel front speakers and package deck rear speakers. Other changes included: front disc brakes, a700R4 automatic transmission replacing the Power Glide and aftermarket air conditioning.
Although the car was intact, there was a LOT of rust. One Auto Restorer article (June 2009) featured the reconstruction of the rear glass opening, which was extensively rotted out. As replacement metal was not available, Larry had to scratch build what he needed. Among the project jobs not featured in Auto Restorer was the extensive rust repair in the rear quarters and a whole new trunk floor, as well as the transformation of the interior from tattered messto "like new."
Better Than the Day My Folks Brought It Home
The finished car has met and exceeded my wife's and my expectations. Double S lookslike the car my folks bought new, but better.
No longer is she wearing the too-narrow and short tires. Instead, Double S has wider and taller BF Goodrich Radial TA's mounted on deep Cragars, providing an aggressive look. In addition, the true-dual exhaust tips poking out from under the bumper and the throaty exhaust note add to the "muscle car look" that the Impala SS body lines portrayed from the very beginning.
The whole process had taken a little over a year and, despite the 300-mile distance between Larry's shop and my home, everything went very smoothly.
Larry and I stayed in communication by e-mail, and each month he sent me a disk of photos, documenting his progress. Larry was also receptive to my locating sources for refurbishing the instrument bezel and console and for locating parts, in addition to my sending him copies of the Chevrolet assembly and chassis manuals.
We'll Be Back With Another Car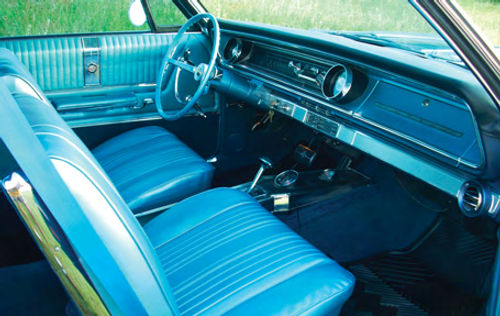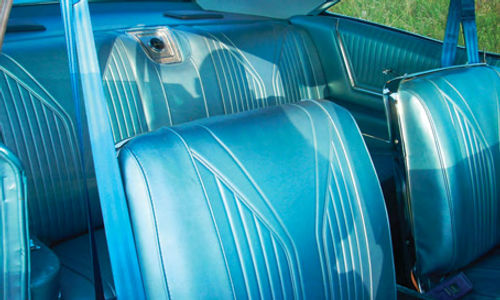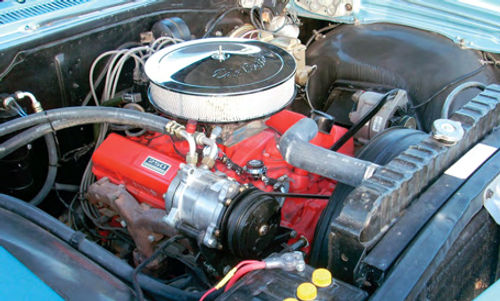 Upon picking up Double S in the middle of March 2010, Selena and I had the pleasure of meeting Larry's wife Pat and learning more of Larry's background in cars and racing, as well asPat's.
We also learned that Pat was involved behind the scenes in the Double S project, as she participated in several parts hunts for front bumper guards when we decided not to drop the cash to secure "repop" parts.
We really appreciate Pat and Larry's attention to detail on Double S and their patience, so much so that we're going to haul our daughter's Mustang to Larry's shop, LPL Body Works, for a makeover when a window opens up for us in Larry's schedule.
Thanks to Auto Restorer, I not only learned some great info that I have personally used on some of my projects, but also about Larry Lyles and how to get my ride restored and modified or, as they say, "restofied."
Both Auto Restorer and LPL Body Works are excellent resources for car nuts like me.
Editor's note, continued: Larry also used the restoration of Double S as the basis for a new series of paint and body work DVDs which he's now offering for sale. For more on these DVDs, see page 32. As we've said before, watching one of Larry's DVDs is like visiting his shop and seeing him at work while he explains his step-by-step approach to a project. He also has four restoration books based on restoration projects he's completed and articles he's written for Auto Restorer.
And for Larry's latest AR article, this one on prepping and painting fiberglass bodies, see page 14.