Some advice for a newcomer
Editor's note: As you saw in our Letters section on page 4, reader Josef Hladik asked for some direction as he enters the restoration hobby. Here is MOD writer Jim Richardson's advice for Josef:
Which old cars really send you into ecstasy every time you see one? When you were a kid was there a car that you dreamed of having some day? When you were growing up did your dad have a car that you cherished? I ask that because if you are going to lavish the time, effort and money on an old vehicle that it takes to restore one, you will really need to care about it.
We can discuss which cars are the most rational candidates to restore, but that would be like discussing what type of person would make the best spouse. Is she/he attractive and smart? Actually, none of that is decisive. Understand that when you find the right one, you'll know.
Just for fun, you may want to buy an old car in good original condition and do little more than maintain it. Nice original cars should be left alone, because as you've no doubt heard, they are only original once. You also can pick up an old car that needs a few things, but not a full body-off restoration, and just fix it up as you have time. I did that for years when I was younger, and I really enjoyed the learning process.
But thinking rationally as opposed to falling in love; for your first restoration ideally you would choose a car that is not hugely complex such as a 1963 Imperial Le Baron, and one that is not so uncommon that parts are extremely difficult to acquire, such as a 1953 Muntz Jet. On the other hand, if that is the only car you care about; you eventually will find the parts or learn to make them if you have to. It is just that you will need to do a great deal of detective work to find out how things are supposed to go together, and where to find needed items.
The easiest cars to restore in my experience are Mustangs from the '60s, along with mid-'50s Chevrolets, and Chevrolet or Ford pickups from the old days before all the electronic hocus-pocus. The reason these vehicles are relatively easy to restore is that everything is still available for them, and there are plenty of manuals and books out there to tell you how to do everything.
Another important factor for the novice restorer is to have more-experienced friends and advisors to help smooth out the bumps along the way. Such people can teach you how to do the things you want to do yourself, and can usually advise you as to whom to contact about the things you will want to farm out. Remember, almost no one does everything on a restoration himself.
The best way to meet people in the know is to join the club for your marque and attend their shows. You will meet friendly experts who will be glad to help you, and will even be flattered that you asked for their advice. I have made a number of great friends restoring cars and going to car shows and club meetings. And I have made friends talking on the phone to parts sources and fellow restorers. As a result, I have a few good friends I have never even met in person.
You will need a place to work on your car that is out of the weather and secure. A two-car garage would seem to be the minimum, although I have worked in a single garage when necessary. As for tools, Sears sell nice sets of sockets and combination wrenches for reasonable prices, and their quality is good. A modest set will get you started. After that, you can acquire tools as you need them rather than break the bank all at once.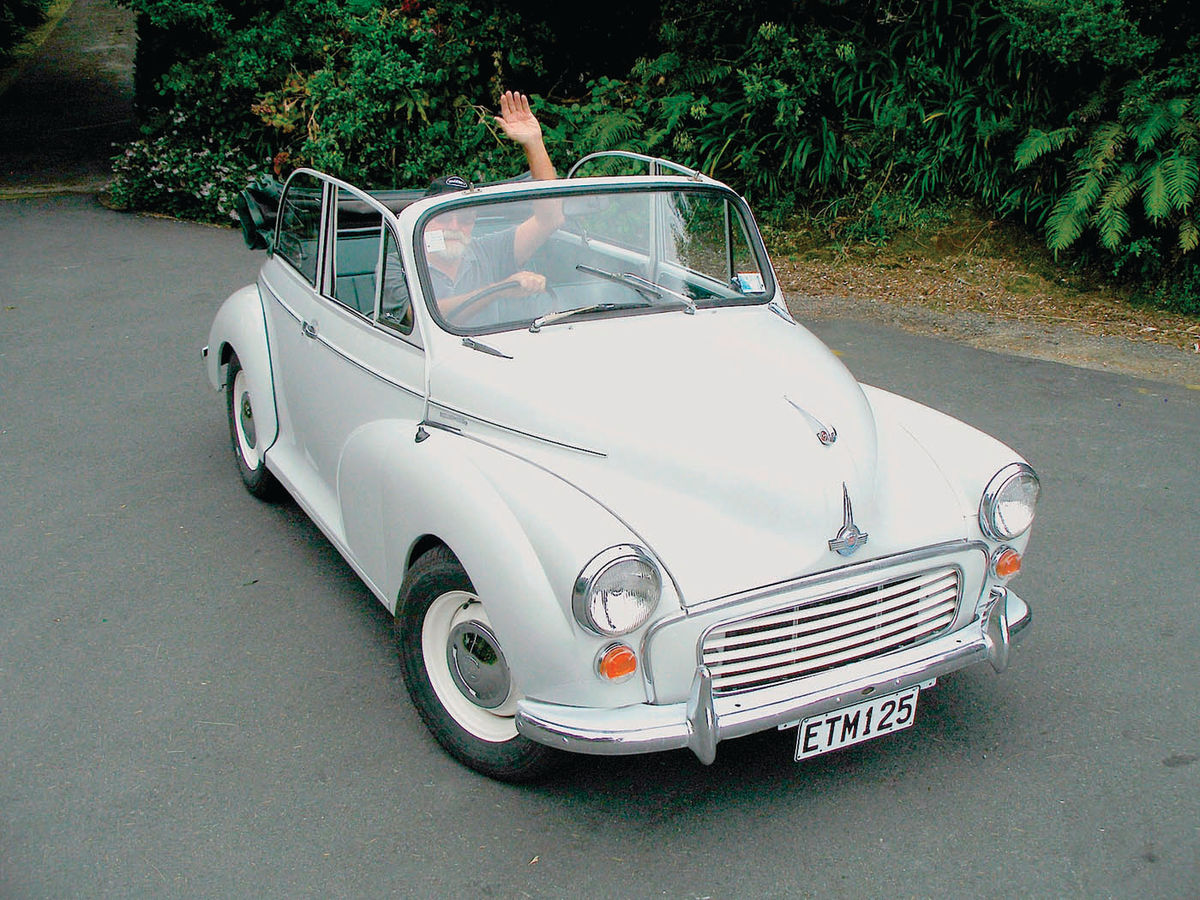 Once you have your car, before you even loosen a bolt, spend some time with the shop manual to familiarize yourself with the way the car is constructed. Don't try to undertake any major task without first consulting the manual. And do one task at a time. Never take a restoration project all apart, all at once. Believe me when I say you will lose your way and become discouraged, because no matter how good you think your memory is; it is not good enough.
Put bolts, nuts and small components in plastic Ziploc bags and label them carefully. Store things in an orderly fashion so you can get to them in the correct sequence. Take pictures with a digital camera or even your phone, and save them.
You might start with the engine, for example. Read up on how to pull it out, and find out who does good machine work in your area. Get a friend to help, and follow the manual's instructions carefully- -especially when assembling the engine. And take your time. Auto restoration is not a hobby for the impatient.
And while the engine is out, strip and paint the firewall if it needs it, and detail the engine compartment. And then, when the engine is back in, run it in and make sure everything is right before proceeding to the next step. It may take longer to do things a bit at a time, but the upside of it is you can drive and enjoy the car while you are working on it.
Don't take the body off the frame either, especially on a big sedan. It is a heavy job, is almost always unnecessary, and getting it back on correctly so the doors hang right and everything is lined up is a major undertaking requiring skill and experience. Perhaps it is worth doing on a Model A Ford or other simple small car- -and perhaps it makes sense to take the cab off of a pickup truck, but otherwise, I would leave such work to the pros.
Restoring a car to show quality is a large undertaking, and sometimes can take years for an amateur restorer working by himself; but it is worth it if you enjoy the process, the learning experience, and the feeling of accomplishment you get when you are finished and your classic looks and drives like new. Besides, car people are a good bunch, and you will meet and make friends along the way too.
As to whether restoring a car is a good investment, if financial gain is your only goal, it probably isn't. You would most likely be able to buy a restored car for less, if you count your own labor at the going rate.
You might ask, for an investment wouldn't you be better off putting the money in a good no-load mutual fund? And I would say yes. But you can't go out touring with the club in a mutual fund. And besides—unlike new cars—old cars are at least a hedge against inflation because they generally hold their value, and some of them have been spectacular investments for their owners.