A Restorer's Story 1970 Chevelle SS 454
His Car Search Drew Him From Canada to California.
MY 1970 CHEVELLE SS 454 LS5 is one of 4298 built in General Motors' Lakewood plant in Atlanta,Georgia. It was sold new by Jack Maxton Chevrolet, Inc. of Worthington, Ohio.
I enter the story as a cancer survivor in remission for two years from AML(Acute Myeloid Leukemia).I'ma car person with some nice rides including a 1971 Monte Carlo SS 454, a 1955 Chevy Bel Air 2- door, and a 1947 Mercury street rod. All of those cars were done ground up before I got sick; that's why I wanted to buy an original, roadworthy car this time as I can't do a restoration at present.
I wanted a rare muscle car for my collection so I decided to take a trip from my home in Sandy Beach, Alberta, Canada, to see my buddy Jim Cannon in Mission Viejo,California. Many times he had told me that there were numerous muscle cars to be found in the southwestern section of the U.S.
We started by going to the January Barrett-Jackson and Russo and Steele Arizona auctions. There were some nice cars there but they weren't to my liking and I didn't see any colors that I wanted.
So I kept checking the papers and eBay until I found a lead with a collector who lived nearby in Huntington Beach, California. This collector had many cars on hand and while we were there my buddy found this Chevelle in the back of the collection. This car had everything I wanted; it was even the right color.
The car had been in his collection since 2006 and he had purchased it from the original owner. It has complete documentation to prove it's a true 454 cid-360 horsepower S5 car and that's very important as many of the specialty cars found today are clones and not the real thing.
So we put a deal together and I was soon driving that 1970 Chevelle to my friend's Southern California home.
Black On White… With Numerous Options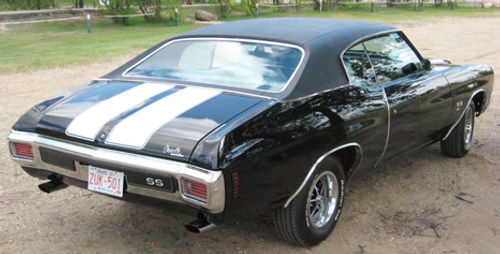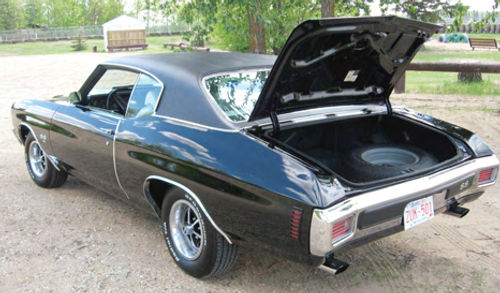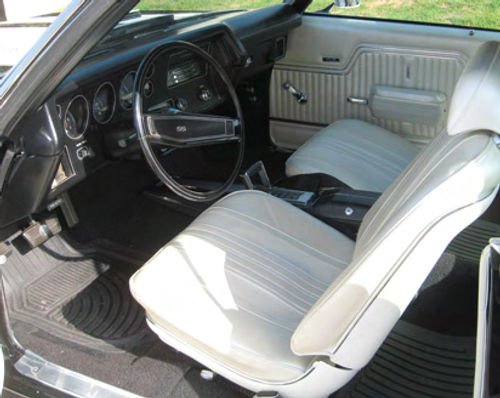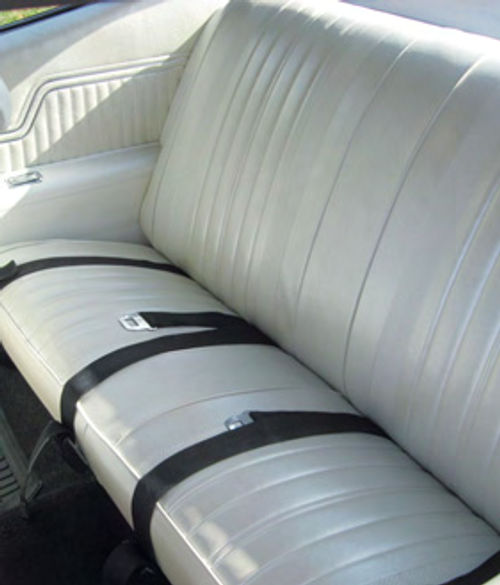 My Chevelle SS has a Tuxedo Black exterior and Pearl White interior. It has 70,000 miles on it and drives and rides like new. All the documentation and build sheets show that the many options on this car came with it when it was new. Examples are the ZL2-SPC Duct Hood, D-88 Hood & Deck Striping and G-80 Positraction, along with the D-55 buckets and console, and F-41 Performance Suspension along with many more factory installed options.
This Truly was a very rare find considering the number of miles on it and the available paperwork, and I have since taken it to Canada to add to my collection.
Searching for One Like This
I'm sure it comes as no surprise that I would be interested in a 1970 Chevelle SS 454 as it is one of the most popular muscle cars around. Baby Boomers remember cars like these the best. We couldn't afford them back then when they were new, but now we are in a position to have them.
I Should add that I wanted the LS5 car as it has the 454 cid-360 hp engine with a Q-jet carb with hydraulic lifters and, therefore, requires less upkeep to keep it on the road compared with an LS6 which is a 454 cid-450 hp with a Holley carb and solid lifters that keep needing adjusting to keep the car in top high-performance condition.
I'll Keep It On the Road and On Display
I will drive the car and not just store it and will go to as many car shows here in Canada as I can.
I take all of my cars to the shows and have done very well showing them and winning tops in their categories. (My shop has a nice trophy wall that I'm proud of.)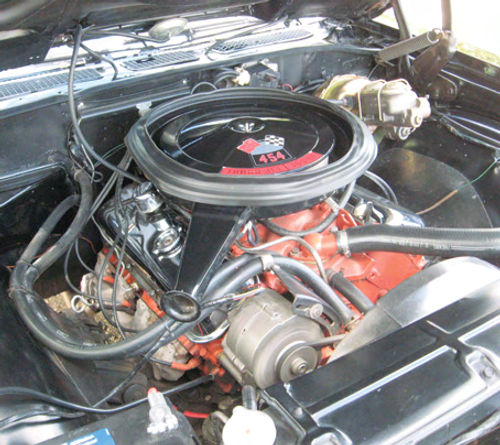 And while I won't have to do any restoration work on this car, detailing will be a regular and ongoing part of ownership. Here in Canada, the roads and areas are not like those in Southern California, and you need to clean your car every time you go to a show and shine here as you have to deal with lots of bugs and road dirt on the car. I noticed when I was driving in California that you could go two to three weeks before you had to wash the car (unreal, I'd say).
I have had the car out a bit since I returned home, and the response from the people here tells me that they agree: It is a REAL NICE RIDE.