Since the new version of the Dodge Dart is such a hot topic, I thought you might enjoy seeing some photos of an original.
This is a 1970 model, Slant-Six powered, that was given to me by my neighbor. It's not in the greatest shape, and had one burned exhaust valve. But a new valve ($10) and a $50 head gasket set solved the problem. I also replaced the seats with a set from a 1979 AMC Concorde that I had lying around, as the Dart's original seats and springs were in pretty bad shape.
I don't plan on doing much else to it right now, as I have three other project cars ahead of it.
It's just an occasional driver and I don't know that I'll ever completely restore it; I think its original patina and miscellaneous dings add to its personality.
1927 Model T Street Rod
Robert J. Duncan Montrose, Colorado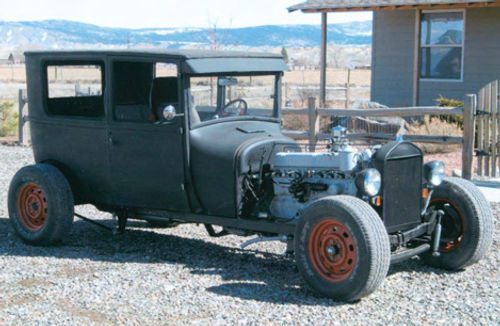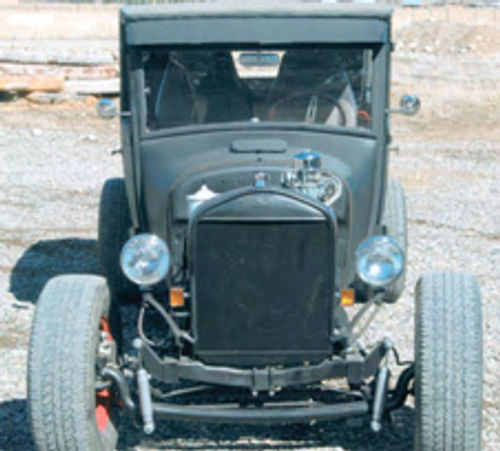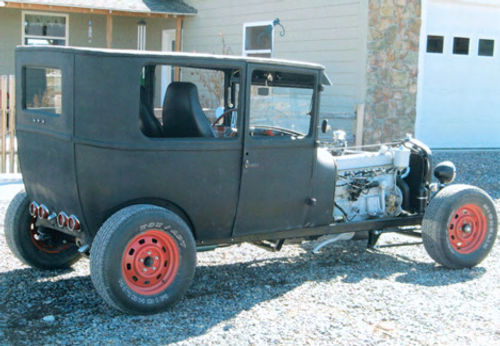 I recently built a street rod (rat rod) with a home-built frame, a 1927 Model T body, and a 1953 straight 8 engine with a Bendtsen adaptor kit to a Turbo 350 Chevrolet transmission. I can vouch for that Bendtsen adaptor kit. It is wonderful. It was complete, down to the last bolt, and installed in a very short time. I couldn't be more pleased (Bendtsen's Speed Gems, Inc., Ham Lake, Minnesota; transmissionadapters.com).
The car was built over a period of five years with parts from three different bodies to get one complete body. I did it myself with help from a couple of friends on the engine. I wanted to build something different and I sure succeeded. It is a one-of-a-kind, a real eye catcher and a kick to drive.