Our plumber may make house calls in an antique vehicle. Or maybe the carpen ter building your neighbor's garage casually tosses hammers and twoby-fours in his vintage machine. If you drive around farm country, you'll see classics parked in every other barn lot.

The 1967-72 Chevrolet C/10 pickups remain so much a part of daily American life, you might tend to forget that under certain definitions they could be considered antiques. Be hind factories and in the back of farm fields, these old Chevys are common as kudzu. Untold thousands of them still do reliable, steady labor every day.

"I'd say the biggest majority of my customers are driving them on a regular basis," Ron Manes says. "They're not fixing them and putting them in a garage. I'd say probably half of my customers drive them and baby 'em, half of them drive 'em and work 'em."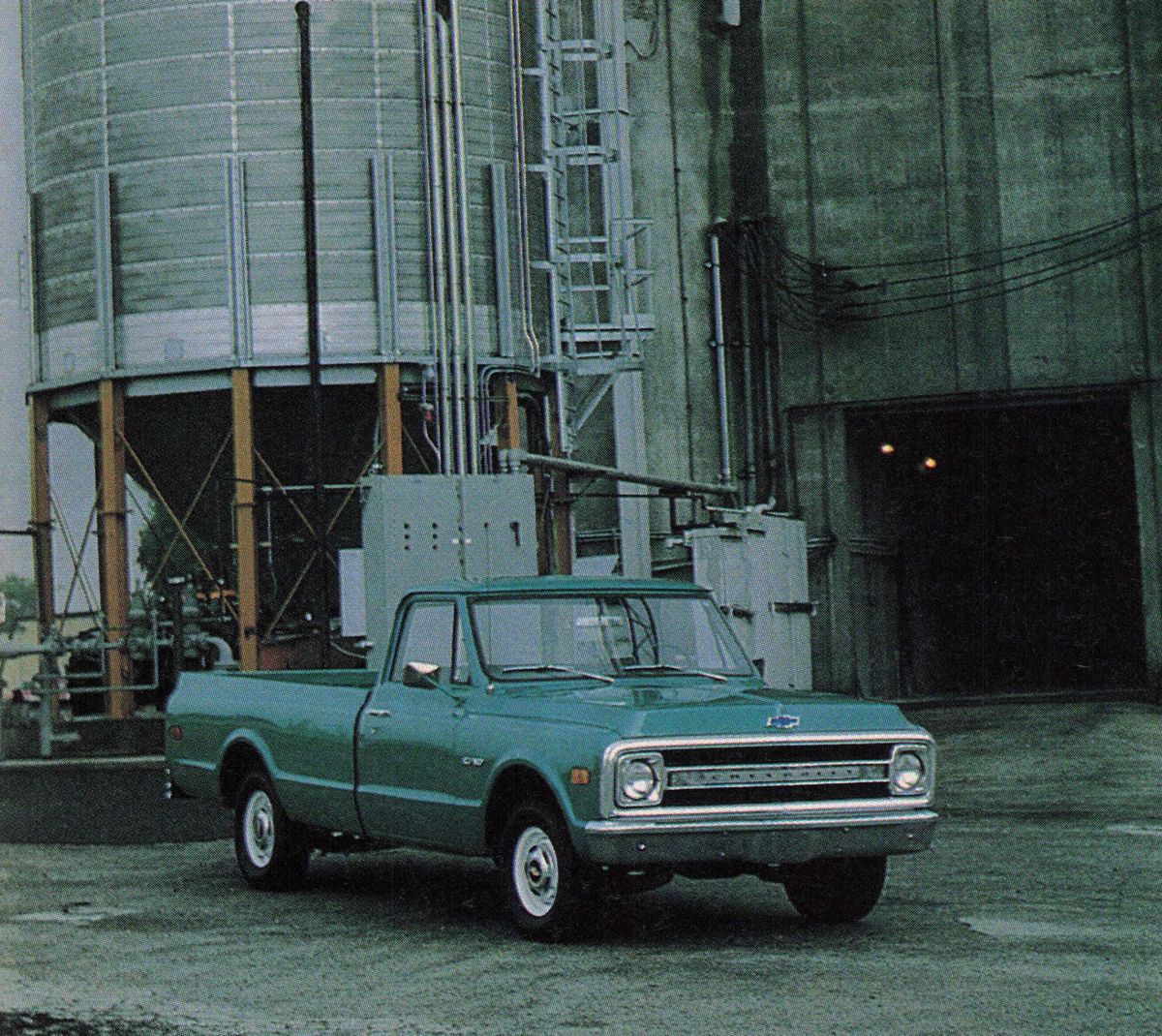 Manes sells parts exclusively for 67-72 Chevrolet/GMC trucks and does a brisk business. He even knows contractors who own fleets of these old trucks and prefer to keep them looking good and working hard instead of spending money on new pickups.

This is a tribute to the timeless body style introduced on Chevrolet and GMC trucks in 1967. Chunky and upright, with a subtle scallop in the tops of the front fenders carried back through the doors and pickup sides, they were the prototype for modern truck design even into the 1990s. It's no wonder many people have kept these pickups on the road.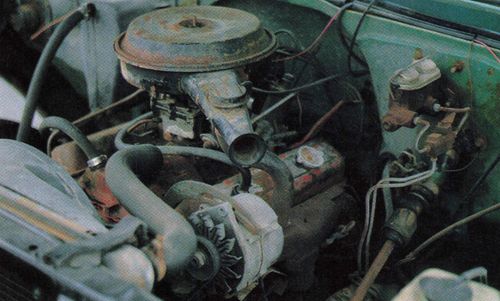 Their goodness is more than skin-deep, too. Chevy trucks of this era have endless stamina that would put the Energizer bunny to shame. They use simple, rugged components: big V-8s, heavy frames, bolton body panels. Nothing fancy, but this was the pinnacle of American technology before the dark days of the '70s and the emasculation of emissions controls. So many old trucks have survived and remain in daily use because they rarely break and, when they do, they're cheap and easy to fix.

Beauty, reliability, usefulness and affordability are qualities any collector can appreciate. John Shreffler, owner of our feature truck, certainly knew a deal when he saw it. Shreffler is general manager of O.C. Shreffler Chevrolet-Pontiac in the small, railroad town of Manteno, Illinois. In 1906 his great-grandfather O.C. started with a franchise for Rambler cars and Sampson tractors. He picked up Chevrolet in 1928.

Shreffler sold this truck new in 1970 to a local telephone repairman named Al Shelby. When Shelby re tired in 1993, he came back to the dealership to buy a new pickup and asked, "John, what am I going to do with this old truck?" Shreffler said, "Well, what do you want for it?"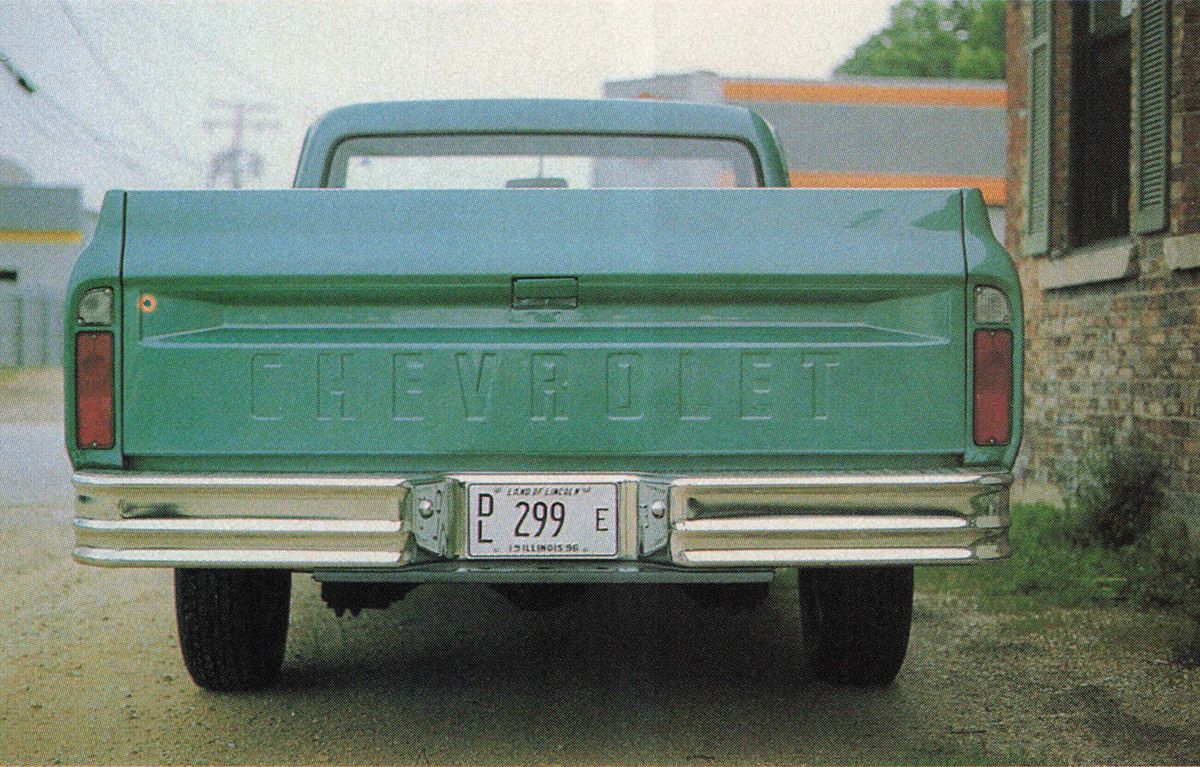 Shreffler had seen the truck around town for years and knew that Shelby took care of it. "It'd been kept up pretty much through all those years. The interior looked great, like brand new inside," Shreffler says. "I could see the beauty under the skin."

At 106,000 miles, the old Chevy was running fine, but needed some cosmetic work. Shreffler made use of the dealership's body shop to replace the rusty rocker panels and MIG weld sheetmetal patches into the lower cab corners and half-moon patches (35 inches long and 6 inches high) above the rear wheels. He also had to do some work on the cab mounts.

Aftermarket patches are readily available for all of these common rust areas. Golden State Pickup Parts, for example, lists cab corners at $19.95 in its catalog. The rear wheel arch goes for $29.95. Golden State also sells entire fenders, door skins, grilles and many other body and interior parts.

Pulling panels off of a parts truck is an alternative to ordering new sheetmetal. This generation of Chevy trucks was the last to use beds bolt- — ed together from separate pieces, which makes it easier to replace rusty floors or wheel wells. Manes says the front fenders on '67-68 trucks are somewhat different than later years, but everything else "pretty much interchanges a lot. The difference between years is mostly in the interiors and grilles."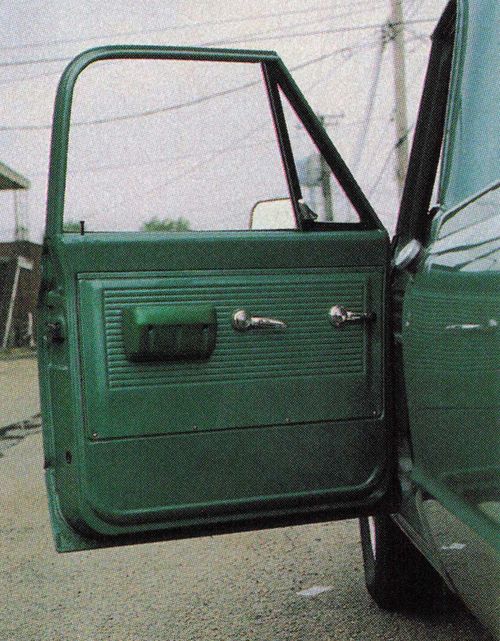 Manes advises buyers to inspect the cab very carefully. He says, "You want to check up there by that heater housing lip on the firewall and down around the footwell vents. They'll also rust right across the top of the windshield below the visors on the inside. Your best bet if you've got that kind of rust is to keep looking for a better cab."

The rust around the top of the cab was caused by water standing in the drip rail that runs above the windshield and doors. Shreffler says,

"Most of the problems with the older trucks was the rubber that fitted around the window. They used a putty to kind of help seal them off, the stuff would eventually get hard and they'd start leaking." Fortunately, the modern sealers are more resilient, so once repairs are made that type of problem shouldn't recur. Body condition is really the most critical concern when buying a Chevy pickup. Mechanically, these vehicles used a hit parade of the most popular engines of the '60s. Ultra-basic Chevy trucks came with one of three different six-cylinder engines, but the option list included 283, 307, 327 and 350 small-block V-8s, plus the 396 and 402 big-block engines. These could be teamed with a choice of various manual and automatic transmissions and two- or four-wheel drive to tailor each truck to a customer's needs. The popularity of all these engines means parts and even entire engines are still available, either from Chevy dealers or aftermarket sources.

Mechanical changes were few from year to year. According to Manes, "I'd almost say 85 percent to 90 percent of this stuff is available new if you know where to look. There's not too much that isn't available." The most significant difference between model years is the introduction of front disc brakes on the '71 models: Otherwise, Manes says, "You go back to '60 on a lot of the chassis parts."

As a bonus to amateur mechanics, ~ mechanical simplicity and large clearances under hood make these trucks extraordinarily easy to work on. Manes says, "Everything to do mechanically on these trucks is not too hard. They're pretty simple; the average guy mechanically can work on them. You don't have none of the emissions or computers or that stuff, although if the truck came out of St. Louis or California chances are it's going to have emissions stuff on it."



Shreffler, who has racked up almost 4000 more miles driving his truck to car shows, points out another reason why many of these trucks are still good runners. He says, "My running gear is in ideal shape, the bearings and all that are good. A truck sits around and you can have a bearing go out, but most of them kept rolling."

Shreffler has a few more steps to complete before his truck is a show winner. The driver's seat needs new vinyl and the engine compartment needs to be detailed. However, the Chevy looks sharp and drives well, the two most important things to Shreffler. He enjoys the truck and gets positive comments at car shows.

For restorers serious about trophy-caliber restorations, Manes warns that ID plates are sometimes transplanted from truck to truck. He says, "If you're going to sink a lot of money into one of these trucks you gotta make sure the ID plate hasn't been tampered with. Look for the original rose-head rivets, not a hard ware rivet where you know it's been tampered with." As with cars, truck plates are sometimes switched to give an altered vehicle a "matching numbers" appearance.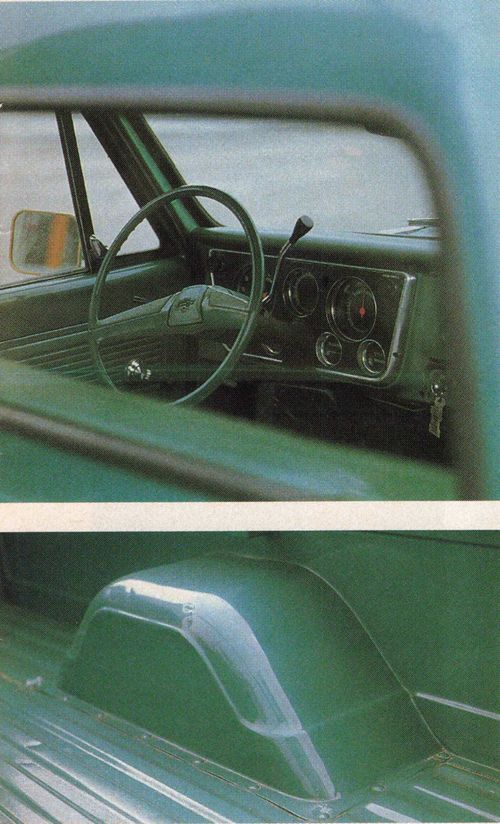 In terms of investment and resale value, Manes offers the following tips: "the V-8 is probably better than the six-cylinder. (A V-8's also the way to go if you plan on using your truck as a driver.) More options is always better. Short beds were more popular for a long time, but now long beds are up there in value. You take a long bed or short bed, both done, and the: short: bed is 'still a slightly higher value."

He adds, "You can pay anywhere from about a thousand bucks up to $2500 to start building on one. Some guys will pick 'em up for $200 to $500, but then they end up replacing everything. The main thing is to get a good cab, because you can replace fenders and doors."

A Chevy pickup from the late '60s to early '70s makes an excellent project for first-time restorers. The basic vehicles are inexpensive and easy to work on. Parts availability reduces the frustration of the project. Particularly, body panels and interior kits simplify the two toughest parts of restoration for most people. Best of all, the end product is an economical work vehicle you can use to tow home the next project and haul parts to the machine shop.